Panos scores with freshly baked data
Published on 15/11/2019 in Customer Stories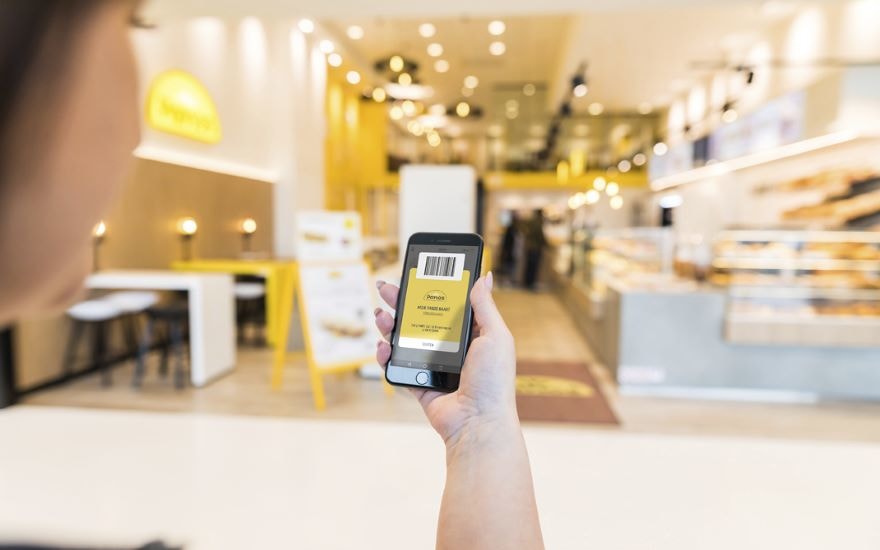 The time when IT infrastructure focused purely on an effective working experience has gone for good. These days, IT also plays an important role in the consumer experience and creates extra business value, Ab Polspoel, Marketing Manager Store Concepts (Deli) at La Lorraine Bakery Group, explains.
La Lorraine Bakery Group is Belgium's biggest industrial baker and market leader in fresh bread and fresh patisserie products. In addition, La Lorraine also operates in the retail trade, with the chains Deli Way, The Coffee Club and Panos. Last year, the latter brought out an app.
Ab Polspoel: "We not only decided to convert our traditional plastic customer card into an app, but we instantly made it a whole lot more interactive, too", he says now, looking back. "Above all, we integrated a marketing tool into it. The app now offers us far more insight into our customers.
What do they buy, how often and where? Do they always buy at the same time or always the same product, or does their purchasing behavior vary? The answers to all these questions give us a better understanding of our customers. Instead of the one size fits all offers that we mostly used in the past, we can now take a more targeted approach."
Central data platform
The app was not the only innovation that Polspoel introduced in the Panos chain last year: "Along with the app, we developed a new central data platform to which we could connect various data sources to gain more insight into the behavior, the interests and the needs of our customers."
"At that point, we wondered what other digital technology we could use to feed our new data platform. We very soon hit upon the idea of a Wi-Fi network in our stores. This Wi-Fi network serves several purposes. First of all, we want to offer our customers the possibility of logging into our Wi-Fi network in the store and using a good, fast and stable internet connection.
Secondly, the Wi-Fi network enables us to identify the customers who have logged in and communicate with them on a targeted basis. But what makes the network particularly interesting for us is the insight that it gives us into passers-by in the street or in the area around the stores."
Peak moments per day
"To put it simply, we have a strong Wi-Fi antenna in our store that detects how many mobile devices go past the antenna, in the store and outside. Just to completely clear, these data are of course totally anonymous. So we don't know who walks past our antenna, just how many people. But that in itself is a very rich source of information. For example, do the same number of people come along every day of the week, or are there peaks?
Do more people go by in the morning or at another time of day? On the basis of this and in combination with the log-in data from Wi-Fi users, we can estimate the hidden potential of each store more accurately. This information, combined with our digital signs, enables us to take a far more targeted approach to communication."
One-stop shop
Polspoel opted for a phased roll-out of the Wi-Fi networks. In the pilot phase, 10 Panos stores were equipped with Cisco Meraki wireless access points & switches. Now there are 68 of them. Polspoel deliberately chose Proximus as the partner for this digital transformation:
"We wanted to work with Proximus because they have such a wide portfolio. To make sure that both the installation and the after-sales service remain as efficient as possible, we wanted to have everything done by one partner: our central data platform, the internet connection in our stores, the hardware for our Wi-Fi network and the software that our customers use to log in. Together with its partners, Proximus offered this ideal one-stop shop. So the roll-out was particularly smooth."
PANOS
Chain of bakers and sandwich shops
Brand of Deli nv, subsidiary of La Lorraine Bakery Group
Established in 1982
275 points of sale in Belgium
Sites in Luxembourg, the Netherlands, the Czech Republic, Poland, Slovakia, Hungary
Is your company in digital top shape? Book a free digital check-up.
Perspective
Magazine and online blog for business leaders, brimming with new insights for a fresh look at their company.
Other articles of Perspective