'Omnichannel' use-by date expired
Published on 02/12/2019 in Inspire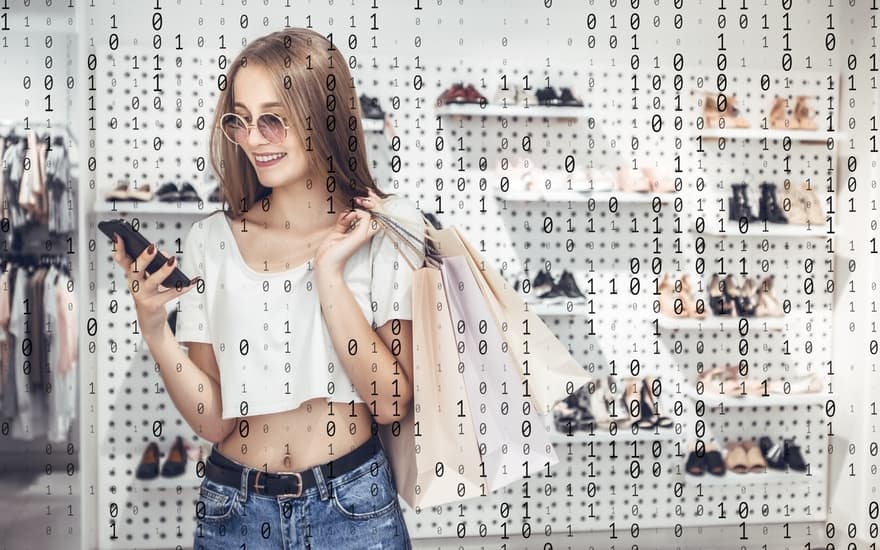 For a long time, omnichannel was the holy grail of retail. These days, retail specialist Gino Van Ossel takes a more reserved view. "It's no longer omnichannel, but optichannel."
Profit margins at Belgian supermarket chains are under pressure. Should they be worried?
Gino Van Ossel, Retail specialist : "Absolutely, but it's not just the supermarkets, by a long shot. The entire retail sector is facing a huge digital challenge. It's a very wide-ranging story. In fashion, for instance, customers are clearly opting more for online shopping. At the same time, apps to sell secondhand clothes are on the rise. In the food sector, e-commerce so far still accounts for a fairly modest volume."
"Generally speaking, we see that the market is no longer growing and we find ourselves in a displacement market. When it comes to e-commerce in the food sector, we have to include companies like Deliveroo, as well. Supermarkets as such are not suffering too much from this right now. But of course, the pressure is increasing."
As a retailer, you have to think carefully about areas where you want to be ahead and win and others where you follow the market. You can't do everything equally well.
Gino Van Ossel, retail specialist
We help you to be more efficient and to enrich the customer experience online and in-stores.
How heavily does changing consumer behavior weigh in here?
Gino: "Online shopping offers convenience. At the same time, consumers have a far bigger choice online than in a physical store. So a certain volume is shifting to e-commerce: not only to the webshops of the retailers in question, but also to the pure players, the companies that only sell online and do not have any physical stores. As a result of this, retailers have too much physical store space.
But there is a far bigger challenge. Consumers make little distinction between on- and offline. They try clothes on in the store, buy online and possibly exchange their purchase later on at yet another sales outlet. As a company, you have to respond to this changing attitude. IKEA, among others, does that very robustly. The company relies mainly on inspiration in its stores."
"Customers are buying more and more online, so the store has to offer something that the online channel cannot. That's the strategy. Hence also the importance of impulse buying at IKEA, such as candles and cushions. Online shoppers are far less likely to take that sort of product with them. Consumers prefer to have products with a long shelf life – such as toilet paper and nappies – delivered to their home. The effect of this is that supermarkets are opting for smaller stores, with more emphasis on fresh products."
Competition defines benchmark
Where is the sector today in terms of the digital transformation process?
Gino: "For five years now we have been talking about omnichannel, which allows retailers to seamlessly connect to on- and of fline channels. In practice, it turns out that this is not so easy to organize. It has to do, among other things, with the integration of different IT systems and logistics processes. The problem with omnichannel is that retailers are still targeting customers on a one-dimensional basis. But there are two other dimensions that deserve attention: the financial soundness of the company and the competition."
"It is important to focus on projects with a clear, fast financial return. In addition, the competition remains the ultimate benchmark. It's the competition that determines how fast you need to move as a company. In short, as a retailer you have to think carefully about the areas where you want to be ahead and win, and others where you follow the market. You can't do everything equally well. So it's not so much about omnichannel, but optichannel: striking an optimal balance between customer, finances and competition."
So what about the idea of the ideal customer journey, where the customer decides which channels and touchpoints he or she uses?
Gino: "Retailers are backing off from the idea of omnichannel. Customers are no longer given the possibility of choosing everything. Omnichannel proved to be far too expensive. Look, you can't physically visit a webshop like Amazon. You can't even call them. So why should a physical store need to have all the digital channels? Retailers are also moving away from omnichannel because customers can't always or don't always want to choose. Customers prefer not to have the stress of choice. That can be seen, among other things, from services like Netflix."
"Customers can make a choice there themselves but, in practice, they often follow the suggestions made to them on the basis of their profile. Companies are making more and more choices for the customer. A customer of a bank in Hong Kong who loses his bank card, for instance, has to call a specific number. Not send an e-mail or chat, but just call. He receives subsequent information only by text. Customers receive assistance quickly and appreciate the clarity offered. The bank scores well in terms of customer satisfaction."
"Nudging is another possibility, whereby the company steers the customer in the desired direction. This can be done by highlighting the chat function on the website and putting the phone number somewhere at the bottom in a small corner."
Retailers are backing off from the idea of omnichannel. Not only it is very expensive, but customers do not always want to choose from all the possibilities offered.
Gino Van Ossel, retail specialist
Do shopping streets and city centers have a future?
Gino:"Absolutely. In the past, families took the car on a Saturday to do the shopping for the whole week, typically in a supermarket along a major approach road. These days consumers shop on a smaller scale at various times throughout the week, closer to home, on foot or by bike. Consumers don't want to spend time in traffic jams on approach roads during the weekend."
"The supermarkets are responding to this by opening smaller stores in city centers. At the same time, online means smaller volumes in physical stores. But the decline in the number of physical stores is uneven. Today we see that the top locations in big cities are doing better than the centers of medium-sized towns, where there are far more vacant premises."
Data determine the future of your physical store.
Setting priorities
What do technologies like blockchain and artificial intelligence have to offer retail?
Gino: "Blockchain is ideal for the traceability of goods. For most retailers, that's not so relevant in terms of individual items, with the exception of food. Here blockchain offers opportunities for monitoring food safety and checking the origin of products. Artificial intelligence (AI) is more than a buzzword. The danger lies in overestimating the potential in the short term."
"AI should enable the 'segment of one,' where the retailer sees every customer as a separate market segment. We are not there yet, but AI is not hype. Many companies are already working with it. Zalando, for example, uses AI to estimate the right size for the customer and therefore bring down the number of returned goods. Retailers also use AI to predict which customers will not be profitable. You can save an awful lot with an application like this."
There are also retailers who adopt a wait-and-see attitude to blockchain, AI and other new technologies. Will they miss the boat soon?
Gino: "Doing nothing is dangerous. Above all, as a retailer, you have to set the right priorities. If you only earn 3% of your turnover from your webshop, it's better to invest in increasing that figure first. Only after that will it make sense to look at AI. It's about working out a good strategy, making the right choices and taking action. Not choosing means losing."
Gino Van Ossel is a professor of retail and trade marketing at the Vlerick Business School. In his book 'Retail. De digitale hysterie voorbij' (Retail: Beyond the Digital Hysteria) he explains how retailers can succeed in combining profit, competitiveness and customer orientation to form a successful strategy.
One
One magazine is the Proximus B2B magazine for CIOs and IT professionals in large and medium-sized organisations.
Other articles of One