The new generation of customers: digital first?
Published on 18/08/2020 in Inspire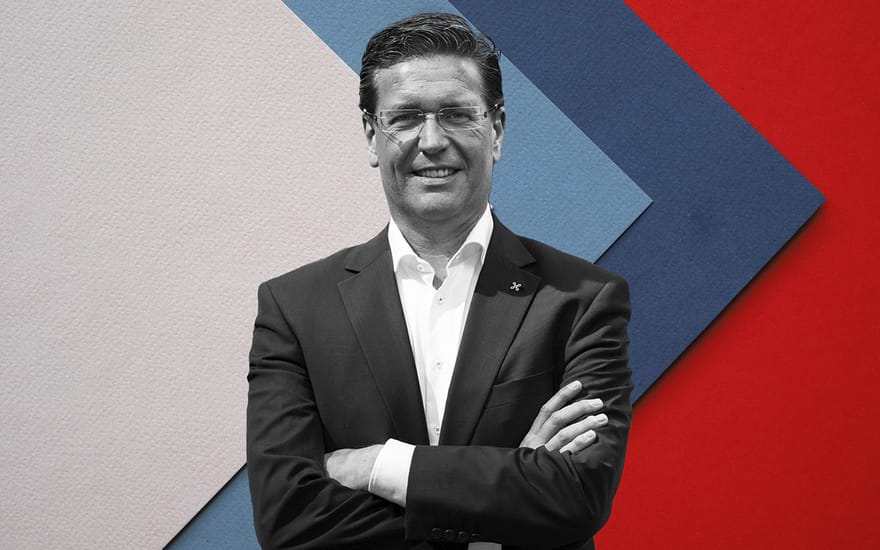 The new generation of customers grew up in a digital world. This poses a major challenge for companies: to keep track of the needs of the new generation and to offer a personalized solution to every customer.
The latest generation of customers has different questions and expectations when it comes to service provision and interaction. How do you see this development?
Geert Rottier, Enterprise Sales Director at Proximus: "Many of the changes are related to the digitalization of society. But there is a clear difference between the consumer market and the professional market. Consumers are impatient. The interaction with the salesperson has to go smoothly. Consumers expect a high level of empathy as well. They want the salesperson to understand them. So, while you expect the digital world to be tougher, an emotional aspect creeps in."
How can salespeople respond to this?
Geert: "It was easier in the past. Salespeople had to focus on the four Ps: product, price, place, promotion. These days, there are two additional elements that consumers include in their comparison: emotion and reputation. That's precisely why the digital aspect makes the relationship with the consumer more personal. This brings us to the realm of the segment of one, where a company sees every customer as a separate segment, with solutions that are geared specifically to the wishes and needs of that one customer."
Local language and culture
Not everything follows the digital channel. Physical stores are still with us.
Geert: "That's true. Many consumers buy things online, but some still tend to prefer the comfort of a physical store, where they can see the products and get a word of explanation. The important thing here is that the company listens to what the customer wants. Companies have to base their solutions not so much on statistics and average values, but on what individual customers say. And here, too, technology can help, precisely because it makes personal contact easier."
LOCAL ENTREPRENEURSHIP VS AMAZON AND ZALANDO
Do business locally and emphasize it
Colleagues know the language and culture of the clients
Join forces with other local players
Organize actions and strengthen local dynamics
The new generation attaches a great deal of importance to the reputation of a company, to socially responsible business methods and care for the environment.
Geert Rottier
The reputation of your company
How is the digital aspect changing the professional market?
Geert: "The main characteristic is the rapid globalization. Everyone buys and sells on the world market. We see the same phenomenon here as on the consumer market: everything is available online. Everything can be compared. An additional challenge is that companies can no longer confine themselves to a physical store and a webshop.
If a company wants to reach the new generation of customers' staff – in the B2B context – then they need to be active on social media, as well. In addition, they have to look further here than just the product or the service they offer. The new generation attaches a great deal of importance to the reputation of a company, to socially responsible business methods and care for the environment."
How is that changing the way in which businesses trade with one another?
Geert: "Now more than ever, purchase decisions are a multidisciplinary exercise. In the past, companies had one purchasing manager for IT, one for the fleet, one for production, etc. Those boundaries have become blurred. Purchases for production often also include a digital component, purchases for HR have a financial component, etc. This means that purchasing decisions no longer lie with one person, but with a multidisciplinary team which includes, for example, the CIO, COO, CFO and CHRO. All these people speak a different language, but somewhere they have to find a consensus."
Do you see major differences between various sectors or industries in this development?
Geert: "All sectors are changing under the influence of digitalization, but this is not happening at the same speed everywhere. In the music industry, for instance, the digital disruption took place back at the end of the 1990s. Other sectors are only just beginning today."
AS A COMPANY, CONSIDER TWO THINGS:
How do you position yourself? As an early adopter or as a follower
Do not lose sight of the customer. Not everyone keeps up with the digital story at the same pace. Some customers in the banking sector do everything digitally, while others still visit the local branch office.
From mainframe to mobile app
In the banking sector, the digital channel cannot replace the branch network in its entirety.
Geert: "That's true. New technology does not simply replace the old way of working but offers additional opportunities. Here again, the bank is a good example. The sector is way out in front in digitalization, for instance with mobile banking, but at the same time still runs largely on mainframe technology. The important thing here, above all, is for your company to take account of the speed at which customers are evolving. Technology – and in particular data analysis – can help to correctly map out the various channels and segments so that the company does not overlook anyone."
Technology also helps to make contact with customers easier.
Geert: "Some customers prefer to call, others like to send an e-mail, chat or send their question via social media. But technology makes it possible to bring all these different flows together behind the scenes and deal with them appropriately. Basically, for the staff in the contact center, it makes no difference if a question reaches them through chat or text."
Now we're gradually returning to the voice. But not to talk to a person, but to a machine.
Geert Rottier
The return of the voice
Will the customer only talk to a chatbot?
Geert: "Well, we are indeed seeing a clear return of voice as the favorite interface. A long time ago, the telephone was the fastest means of communication. Later came e-mail, for which we learned to type with ten fingers. Then came the smartphone, where we enter messages with our thumbs. Now we're gradually returning to the voice. But not to talk to a person, but to a machine."
Is Belgium catching on to the use of voice, too?
Geert: "More and more. The challenge, of course, is to find enough volume for an application like this. iReachm is a good example of a Belgian company that builds voicebots, and we at Proximus work with them."
How feasible is voice for a company? Do small companies have to deal with a higher threshold than major players?
Geert: "New technology is accessible to everyone using cloud platforms. It's not so much the technological side that companies have to wrestle with, but the issues that they want to resolve with the technology: how well do they know their customers, how do their customers benefit from the solutions that they offer, and how does the solution help make a difference?
Really, you mainly have to dare to experiment. A trainee who came to introduce himself to us recently did it through a chatbot. In fact, you simply have to trust people and say: go ahead. That's what makes all this new technology so much fun. It has a very low threshold. There's no need to analyze things for six months."
Fun fact
In the US and in Asia it is now commonplace to enter search request or other instructions - on a web shop or a website, for example - by voice. The importance of voice bots and voice as an interface is set to increase. Salespeople coming out of a meeting no longer type their report on a keyboard. Instead, they open a CRM application on their smartphone and record a spoken report.
4 micro-segments customized for everyone
"Our aim is to address each customer individually and conduct each conversation the right way. So we classify our professional customers in four main segments, which are in turn broken down into a number of subcategories. The long-term aim is to serve everyone in line with the principles of the segment of one. In the meantime, we also want to take as many steps as possible now."
Customers of Proximus partners and Proximus Accelerators
Proximus goes for a win-win situation. The partners are given more support and more responsibility. The customer benefits from a one-stop shop experience. Proximus supports the partners among other things by greatly digitalizing the purchase of products and services.
Economic regions
These cover customers that may differ substantially from one another – for example, because they operate in different sectors – but that together form an ecosystem. Companies from the port of Antwerp, for example, include shipping firms, chemical companies, logistics operators, the Port Company, the city administration, etc. Yet logically, they all belong to the same market segment.
Sectors
Proximus defines a great many sectors: government, banks and insurers, production companies, HR service providers, media and entertainment, hospitals, retailers, and so on. There are specific solutions and appropriate partners for each sector.
Segment of one


Proximus now offers solutions and services that are closely interwoven with their value chain to fifteen customers. Examples include the Flemish Government, Mensura and Astrid. The experience that Proximus is building up here then finds its way into the range for the relevant segments. Step by step, Proximus is thus developing its range until every customer can benefit from the segment of one experience.
The big challenge
"It's about learning to understand more clearly what the customer really needs. That's an ongoing process where we are continuously building up new expertise which we then apply within the various segments. For that matter, we re-examine the new segmentation carefully every three months. We keep a close eye on the way we improve the customer experience as we go along, step by step."
Geert Rottier is Enterprise Sales Director at Proximus. Previously, he worked at HP for fourteen years, including as Managing Director for Belgium and Luxembourg.
One
One magazine is the Proximus B2B magazine for CIOs and IT professionals in large and medium-sized organisations.
Other articles of One