Network without borders
Published on 09/11/2015 in Customer Stories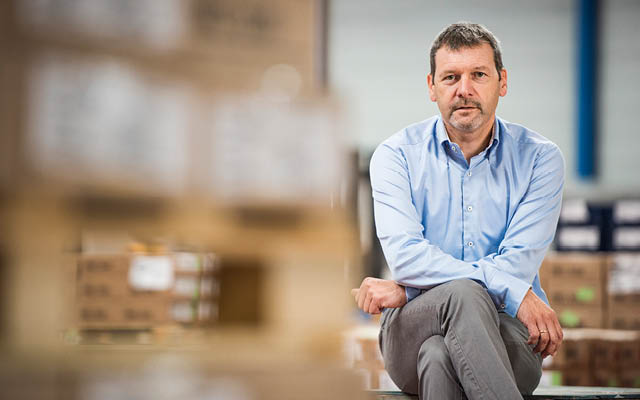 Steady growth
Facil took its first steps in the automotive world in the year 2000, supplying attachments to the Ford plant in Genk. When the company began supplying Ford sites in Germany and Spain as well, the need for connectivity arose for the first time. "We work with an ERP system that we manage centrally in Belgium," says VP-ICT Danny Steukers. "Staff at the various sites have access to our systems via the network." Initially this was done using traditional ISDN lines and later on Facil switched to Explore.
Scalable bandwidth
"We use the fiber network on Explore for communication between the various sites, for both audio and video connections. Because we operate on various continents, it's not really that easy to keep traveling between the sites any longer. So we make the best possible use of applications for unified collaboration, including video conferencing." Of course, that requires enough bandwidth, as does the use of cloud applications. "Thanks to the fiber network, we don't have to worry about that. We can easily gear the bandwidth to suit our needs." Facil staff use glass fiber to access the Internet, as well. "Our staff are connected to the Proximus datacenter via Explore so as to access the Internet. Here again, the network offers constant, sufficient bandwidth."
Strong partner supports service provision
The car and truck manufacturing sector is characterized by tight processes and short deadlines. "We present ourselves as an innovative, high-performance fullservice partner," says Danny Steukers. "We strive to achieve the highest level of customer satisfaction. To be able to provide the best possible services, our staff need to be able to count on a reliable IT environment. Stable, secure and scalable connectivity via the Proximus fiber network is essential here."
Business benefits
• IT systems and data accessible from all sites
• Unlimited network capacity
• New sites connected via plug-andplay
About Facil
Facil supplies attachments for car and truck manufacturers. From its beginnings in Genk in the year 2000, the company has become an international player with sites in Europe, America and Asia.
Danny Steukers studied IT at the VUB, the Flemish university of Brussels. He worked as an analyst-developer at Velda (beds), Keramo (pipes) and the Belgische Fruitveiling, the Belgian fruit growers' association. Since 2002, he has been VP-ICT at Facil.
One
One magazine is the Proximus B2B magazine for CIOs and IT professionals in large and medium-sized organisations.