Mobility week
Published on 03/10/2017 in News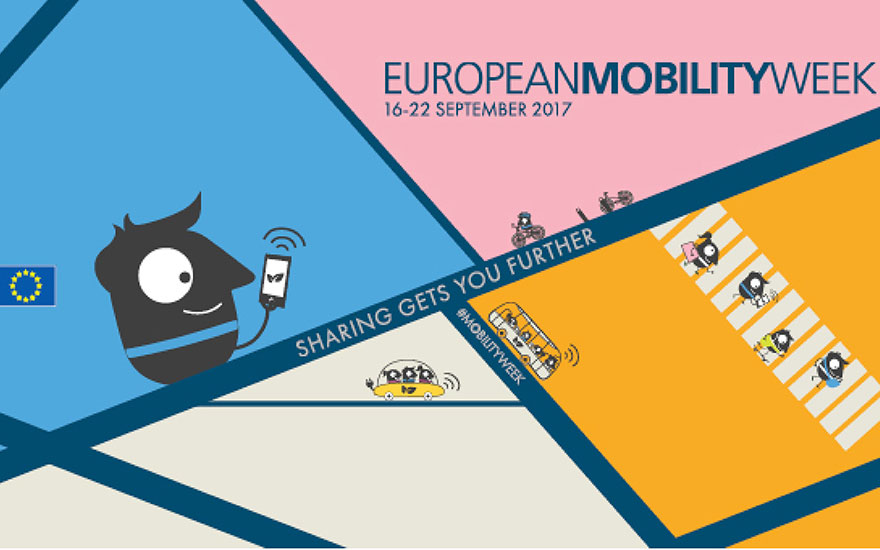 16 September to 22 September was Mobility week. Over two thousand European cities were presented in their best light. The theme of the European campaign this year was 'sharing'. Proximus did its bit towards creating a better and greener environment.
The summer holiday is already at an end, so the rush-hour traffic jams in Belgium are once again well over 200 kilometers long. Mobility week aims to draw attention to the fact that there are sufficient alternatives to optimize your daily commute.
Smart sharing
'Sharing' is increasingly the new 'having'. As a digital company, Proximus is happy to share its smart technology in order to help promote mobility. This fits perfectly with its mission to connect everything and everyone so that we can live better and work smarter. IT creates more safety and a better view of what is happening on the roads. Vehicles that are connected via ConnectMy.car interact with one another using the Internet.
In addition, there is a link with the vehicle breakdown organization Touring so that they receive traffic information in real time. Another example of ways to avoid congestion stress is the Colruyt Group 'Office on Wheels' project, whereby around a hundred commuters were able to work digitally and flexibly in a bus thanks to Proximus as their technological partner.
Cities and communes are also increasingly striving to present themselves as 'Smart Cities' with 'Smart Parking', for example, and the Be-Mobile project where sensors in the ground indicate when a parking place is available. This provides an extra boost in the shopping centre of a city or a commune.
Climate neutral
Since the end of 2016, Proximus has been a climate neutral company. It has a duty to help promote green mobility. It does this by making extra efforts in the areas of building management and fleet activities. Proximus has already succeeded in reducing its CO2 emissions by 22% thanks to environmentally friendly engines.
Click here to see how Smart City Saint-Ghislain makes its shopping district accessible for shopkeepers and shoppers.