Mobile working? Secure your company data
Published on 24/10/2018 in News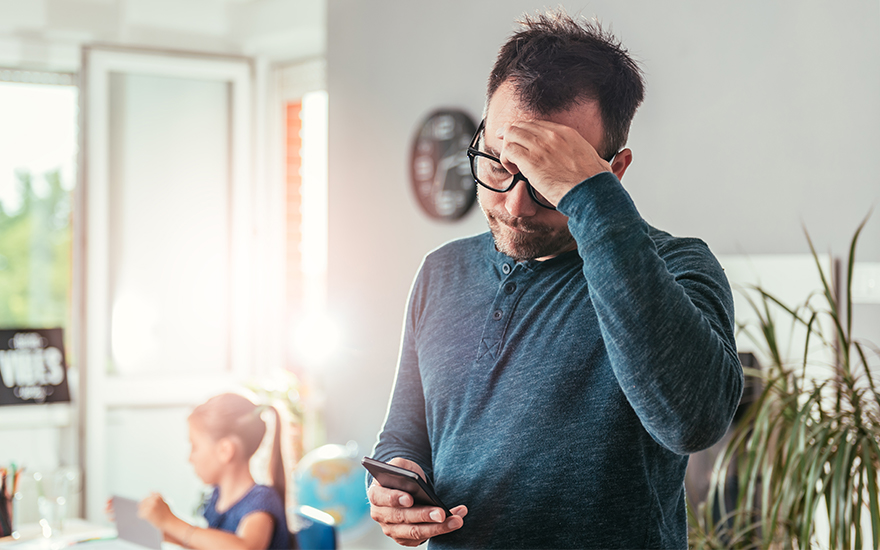 Lawsuits, heavy fines and a poor reputation: data leaks are a potential nightmare for your business. Is your sensitive data secured? Could a distracted colleague cost you millions? Everything you need to know about data protection, EMM,…
How secure are your mobile devices?
The new way of working is mobile
In 2016, we used 1.47 billion mobile devices worldwide. By 2021, this number will rise to 1.7 billion*. Clearly, the mobile boom is showing no signs of slowing down. This is also true in the business world, as more and more organizations are choosing mobile working.
Smartphones, tablets, laptops … with good mobile devices, your employees can work any time, at any place. Flexibility: check. Productivity: double-check. And happier co-workers too, as they are offered greater mobility and freedom on the job.
Be careful with mobile data
Unfortunately, there are also some drawbacks to mobile devices and digital processes. Having all this company data in the cloud makes data protection more difficult. At the same time mobile viruses, worms and other spyware are on the rise: in 2016, only 7.5% of all malware was mobile. Experts expect this to rise to 33%** before 2020.
Sensitive data suddenly going public: it should be avoided at all costs. Data breaches are big trouble. They might cost a fortune in repairs, fines and bad publicity. Did you know that there are roughly 24.000 data records leaks each year at a cost of about €120/record? That's a tidy sum of money. There is no doubt: data security is more important than ever.
+100%
Mobile malware (viruses, worms, spyware) has doubled since 2016
Source: AV-TEST T Security Report 2015/16
The key: EMM
What's the best protection against data leaks? Being proactive. Because when it comes to newer technologies and workflows, remaining passive leaves you at risk. Fortunately, more and more businesses seem to recognize the importance of Enterprise Mobility Management, or EMM – namely managing mobile devices and company data.
One of the most important aspects of a good enterprise mobility strategy: people. Co-workers are often the weakest link in your security: they could be careless with attachments, connect to non-secure wifi networks, download malicious apps,… But a data breach is also possible through 3rd parties. This means you also need to consider how clients and suppliers interact with your data.
How secure is your digital workplace?
Do you want to continue your mobile journey with full peace of mind? You'll need both a good strategy and the appropriate technology. Asking the right questions is the smart first step:
Do you know where your company data are located?
Do you keep sensitive data in the cloud?
Which devices do your co-workers use to access company data?
Can you block or remove company data remotely?
How secure are your mobile devices?
* Source: IDC, Worldwide Quarterly Mobile Phone Tracker, 2017
** Source: Gartner, Market Guide for Mobile Threat Defense Solutions, 2017
*** Source: IBM & Ponemon Institute, Cost of Data Breach Study, 2017
Proximus team
Proximus keeps you informed on the latest news and trends for ict professionals.