Clearing up misunderstandings about IoT
Published on 06/08/2020 in Inspire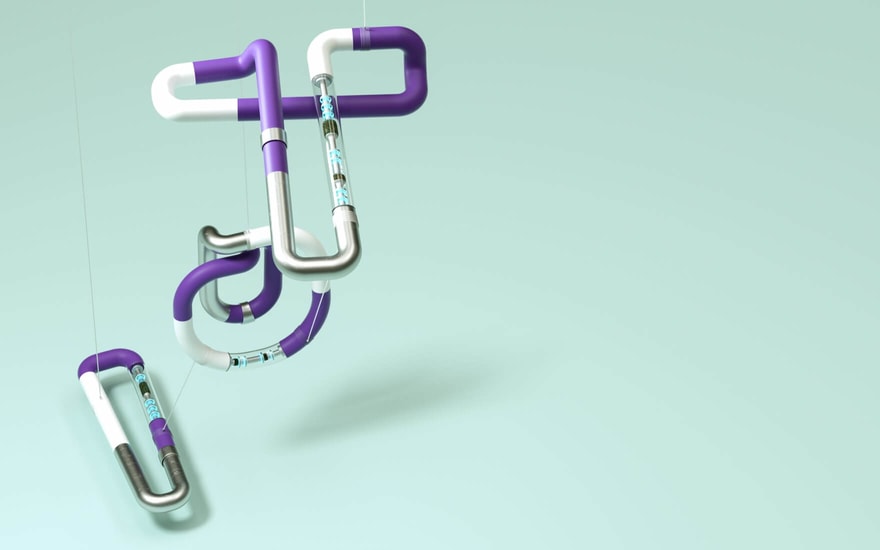 The Internet of Things is a buzzword. And rightly so, because IoT is innovative technology that can make almost every company more efficient. But there are still a lot of misunderstandings about IoT, particularly among SMEs. We clear them up for you.
1. It is a gadget
The Internet of Things is often promoted using cases with on-trend, stand-alone applications, so some business leaders have understandably come to see the technology as a gadget. But the strength of IoT only really becomes clear when it forms an intrinsic part of the whole operating process. So, IoT is far more than just connectivity and a sensor.
It is a new way of thinking, to make operating processes more efficient and less labor-intensive. For this reason, it is best to see the introduction of IoT as a project that is not limited to one department, but in which all teams are involved, from IT to sales and operating departments.
2. It costs enormous amounts of money
Because the Internet of Things is routinely customized, it is deemed expensive. It's true that an IoT project cannot be introduced overnight, just like that. Your operating processes first have to be analyzed. You have to decide what connectivity you are going to use as a basis (2G, 3G, 4G, LoRa®, Wi-Fi, Bluetooth, NB-IoT, LTE-M, etc.) and where and how many sensors you are going to install. So, getting started with IoT is certainly not dirt cheap.
On the other hand, sensor prices are falling every year. Furthermore, the use of IoT leads to sizeable savings. You save time, administration, manpower, energy, raw materials and more. If you look at it like this, in the vast majority of cases installing IoT soon pays off. And so after that, you make pure profit.
3. It is not for SMEs
Big companies were the first to embrace the Internet of Things and they like to announce the innovations and efficiency gains that they have recorded with IoT in specialized media. That is fine. After all, someone has to set the innovation in motion. But this has also created the false idea that IoT is only beneficial and feasible for big companies.
Nothing could be further from the truth, as this example shows: with the help of IoT butcher Henk De Vlieger in Mariakerke developed the Versbox, a connected refrigerator that enables customers to order and pay for their meat online and then collect it from the refrigerator standing outside, even when the shop itself is closed.
4. It is not secure
Installing small computers all over the place just seems to increase the opportunities for hackers. Particularly at a time when cybercriminals are increasingly targeting SMEs. We can understand business leaders' concerns, but if you work with the right, conscientious partners, IoT is perfectly secure. They make sure that IoT devices can only communicate with pre-selected devices. Then it is simply a matter of installing updates as soon as they are released. And even here, there are more and more solutions to do that fully automatically.
Perspective
Magazine and online blog for business leaders, brimming with new insights for a fresh look at their company.
Other articles of Perspective