Malcorps Motors increases customer satisfaction using the cloud
Published on 15/02/2021 in Customer Stories 
Is technology the answer to effective customer service? For Malcorps Motors the answer is yes. A cloud solution has enabled the digital transformation of the dealership, thus meeting the challenges of customer satisfaction.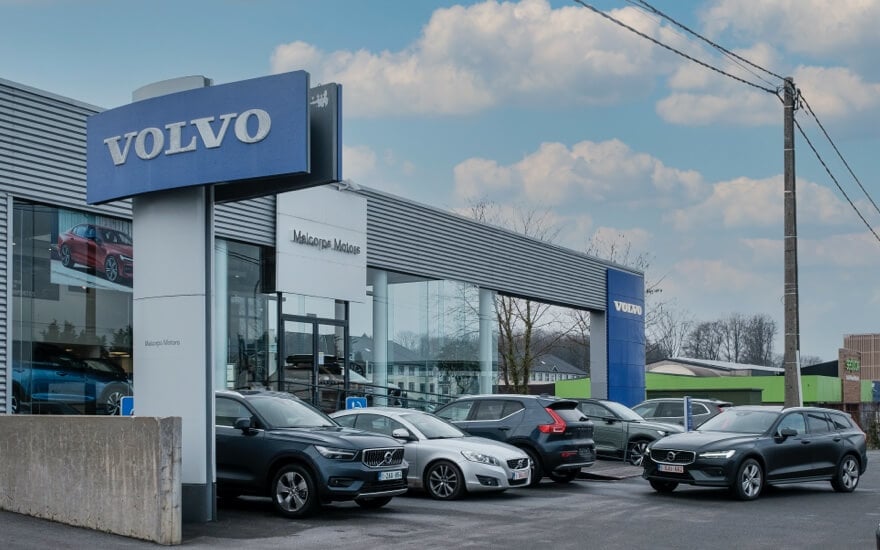 Combining technology and the human factor
Customer experience is a real leitmotif for car dealerships. The 'Digital Automotive' initiative is proof, which frames the digital transformation of the entire ecosystem world-wide. Dimitri Gose, Director of Operations for Malcorps Motors: "Car dealerships invest considerable resources in marketing to develop their image and attract customers to their showrooms and workshops. When a customer does contact us, we simply must provide a quality response to their request as quickly as possible."
"Technology is logically part of this approach that aims to digitally optimize the entire distribution chain. In other words, after configuring their vehicle on the web, customers come to our dealership and we do our part. To do this, we have opted for a 360-degree solution for our telecommunications in order to support the human factor", explains Dimitri Gose. And the excellent results in terms of customer satisfaction confirm this winning strategy initiated by the Volvo distributor in Wavre.
Solution without compromise
As soon as he started working at the dealership, Dimitri Gose decided to speed up the user experience by, among other things, upgrading communication tools. But the priority was clear: "No compromise. The proposed solution must combine state-of-the-art equipment, efficient service, guaranteed connectivity and seamless integration with our business applications. An innovative package that I found at Proximus thanks to the support and advice of Cartronics (exclusive partner of Proximus)."
We addressed our weaknesses in customer service by thoroughly optimizing our telephony.
Dimitri Gose, Director of Operations for Malcorps Motors
Virtual hub and innovative culture
Adapt to customers, not the other way around. This is what it is all about, according to Dimitri Gose. "We addressed our weaknesses in customer service by thoroughly optimizing our telephony." No more lost calls and countless messages that are never dealt with. The Call Connect solution allows each employee, from the workshop to management, to manage everything from their smartphone or computer. And best of all, we have added Voice Assist, an interactive message-taking system using Artificial Intelligence. This way, the customer cannot be forgotten."
And that is not the only advantage for the director of operations at Malcorps Motors. "Our customers are in direct contact with technicians, our employees gain mobility, and we have an additional weapon in the war for talent thanks to a future-proof work culture."
Operational leasing and remote management
Dimitri Gose even went further by outsourcing the management of his mobile fleet. Proximus' Engage Packs are a global solution combining the leasing of mobile devices with high-value services. "As well as reducing operational costs, we can be assured of always having high-performance and robust tools, of managing the fleet remotely and, above all, of ensuring a level of security that is essential in our business."
The all-in-one effect
Ever since the integration of the Proximus' new solutions, our 25 employees have a unique platform that combines Teams, Call Connect, a powerful WiFi network via Meraki antennas, Volvo business applications, and even digital signage screens in the dealership. "Our internal communication has also changed. We have succeeded in seamlessly centralizing needs", emphasizes Dimitri Gose, without forgetting the security aspect that is at the heart of the Proximus ecosystem. "The fact that the Volvo Cars Belgium infrastructure is already supported by the Explore network was a big plus for us."
Digital economy
Taking a more global look, Dimitri Gose sees that the automotive industry is shifting from being a supplier of equipment to a supplier of more global mobility solutions. "According to a study by our federation, barely 6% of consumers is ready to follow a fully digital process when purchasing their vehicle. I also acknowledge the impact that disruptive players can have on the market and that we have no choice but to enter this era of advanced technology. We are migrating our resources to the cloud and we are looking at the benefits that 5G could bring us, for example."
Dimitri Gose's 3 tips
Plan your digital transformation through the eyes of the customer.
Stay curious and dare to question yourself, or even change your solution along the way if necessary.
Maintain your customer database; it is an invaluable asset.
A graduate of the ICHEC and INSEAD Business School, Dimitri Gose has made a career for himself in the automotive sector. His experience with importers and distributors has allowed him to secure the position of Director of Operations at Malcorps Motors, a member of the Ginion Group.
Are you looking for a network solution to provide the best customer service?
One
One magazine is the Proximus B2B magazine for CIOs and IT professionals in large and medium-sized organisations.
Other articles of One