Log!Ville: The new epicenter for logistics
Published on 26/11/2021 in Innovate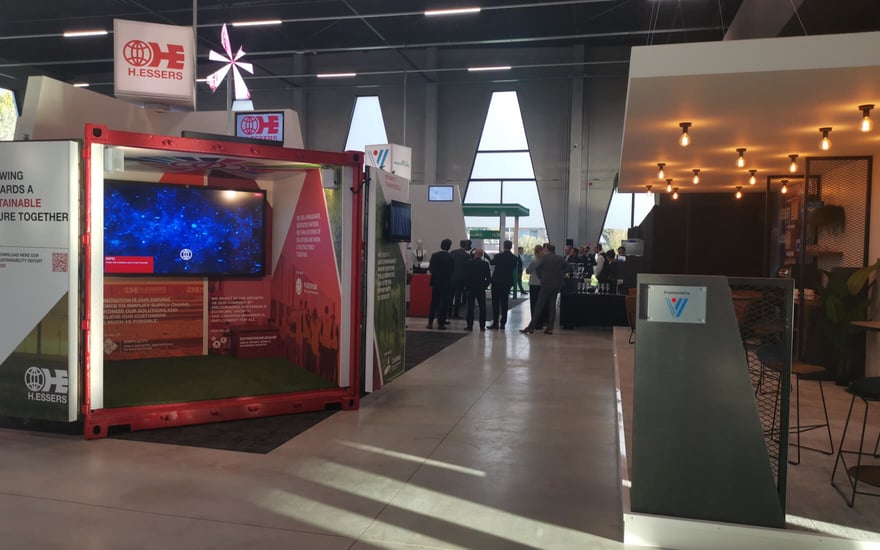 At the beginning of October, Log!Ville opened its doors at the Science Park of the University of Antwerp in Niel. The innovation and demonstration center offers companies the opportunity to discover, experience and test the latest technologies.
There is a lot going on within the logistics sector. Hydrogen trucks, inventory management with drones, autonomous mobile warehouse robots, smart city logistics, ... What once seemed futuristic is already helping streamline the logistics world today or looks set to do so in the near future. Log!Ville wants to give companies a taste of these new technologies and inspire them to automate, digitize and improve the sustainability of their logistics operations through visualization, customization and digital storytelling.
Three zones
The largest European innovation and demonstration center has a surface area of 2,500 sqm./27,000 sq. ft. and comprises three zones. A digital experience space bundles more future-oriented applications on the basis of a number of set-ups. One of the eye-catchers is the digital product passport, which bundles all information about a product, such as the origin, the location of the raw materials and the transport modes used.
The demonstration area, in turn, offers a look at technologies already operational today, such as drones for warehouse environments. A third section is dedicated to co-creations and brings together companies, start-ups, scale-ups and knowledge institutions to develop new ideas.
Log!Ville is a realization of the Flanders institute for logistics (VIL), with the support of the European Regional Development Fund (ERDF) and the provincial development agency (POM) of Antwerp. More than thirty partners, each leading in their own field, are committed to the project. In Niel, Proximus will present, among other things, its solutions for tracking, smart storage conditions and smart inventory management.
One
One magazine is the Proximus B2B magazine for CIOs and IT professionals in large and medium-sized organisations.
Other articles of One