The lean method - Minimum waste
Published on 22/11/2017 in Inspire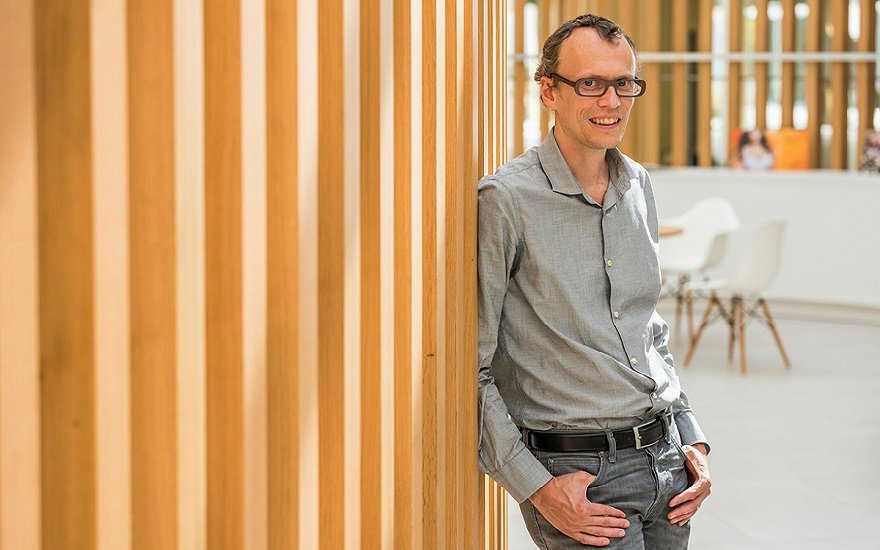 The word 'lean' literally means 'slim, without excess fat'. For some time now, however, the term has also been used to refer to a new type of operating process geared to minimum waste. To find out exactly how it works, we went behind the scenes at Van de Velde Lingerie.
Project Delivery Manager Dimitri Comeyne welcomed us to the brand-new office building of Van de Velde Lingerie, manufacturer of the Marie Jo, PrimaDonna and Andres Sarda lingerie brands. With its combination of abundant light, white walls and wood, the building seems very sleek. Just like the new operational management method, which coincided with the move to the new building in January this year.
"Van de Velde Lingerie has become very big, but it was also urgently in need of modernization," said Dimitri Comeyne, lean expert, coming straight to the point. "The company grew organically. So the internal operating processes were no longer efficient. Many people did their own job as well as possible, but no longer knew what impact that had on other departments. The overall view had gone."
A bird's eye view
"So the first step in the lean process was for staff to chart our entire end-to-end process. So that everyone knew what was happening in front of them and behind them, rather than just focusing on their own task. People found out when things were snarled up in other departments and how they could help resolve the problem." Comeyne pointed to the huge boards that hang on the walls all over the building. "These are ideas for improvements or 'kaizens' (editor's note: 'kaizen' is the Japanese word for 'constant improvement') that our staff came up with during the overview.
We then organized workshops around these ideas. In short sprint periods lasting six weeks, each idea for improvement was developed further by a team made up of people from various departments and then actually implemented."
Working Thursdays
CEO Erwin Van Laethem asked the whole company to keep some time free for this every Thursday. "These are our 'Working Thursdays'. On that day, we bring the right people together in small teams and let them work on a topic. The management board is there too, so that we can take the decision right away, rather than having to wait until the next meeting."
The first results
According to Comeyne, the new approach has already yielded results. "We've only been doing it for six months, but it looks very promising. A concrete example? We regular receive shipments from Tunisia, packed in boxes. It often wasn't immediately clear what was in them. Now we have agreed with our colleagues in Tunisia to use colour codes so that we know straight away which box needs to go to which department."
According to Comeyne, that sort of idea not only has a positive impact on the logistics flow. "These ideas come straight from the shop-floor. When people see that their proposals for improvements are implemented immediately and make a real difference, it creates a huge wave of energy that spreads through the whole company."
Perspective
Magazine and online blog for business leaders, brimming with new insights for a fresh look at their company.
Other articles of Perspective