Tickets Popcorn & cola in a digital story
Published on 23/04/2018 in Inspire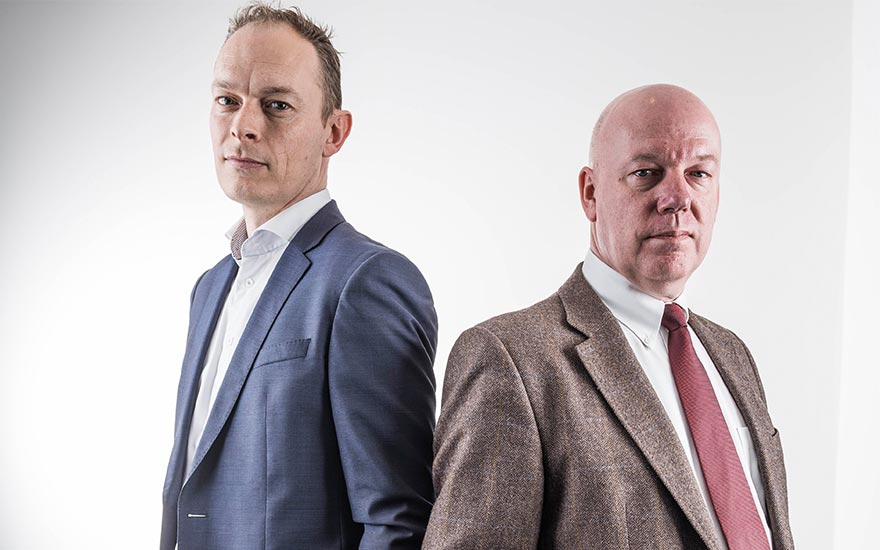 Kinepolis survived the arrival of television and the video rental shops. Now it is competing not so much with new streaming services but with other factors that are difficult to predict, such as bad weather or traffic congestion.
Eddy Duquenne, CEO: "Digitization is a relatively young phenomenon in the cinema sector. Ten years ago we were still using analog methods, with films on reels that we assembled manually and delivered to the cinemas physically. Today films are projected using digital systems. At the same time, sales and marketing have been transformed in a digital story, as well. Tickets are sold mainly online. Our seat reservation system turned out to be a major incentive for customers. Thanks to online sales, we have got to know our customers. We know their preferences now as regards films and genre. That allows us to run very targeted marketing campaigns. Apart from these specific examples, IT is used throughout the company, including in support services such as finance or HR."
Is this digital transformation changing the relationship between CEO and CIO?
Eddy: "It is indeed. The CEO learns from the CIO what is possible with new technology. Conversely, the CIO looks for solutions to support the strategic choices made by the company." Bjorn Van Reet, CIO: "The CIO has to understand exactly how the company processes work: ticket sales, staff levels in the complexes, arrangements with film distributors, etc. Of course, you then have to discuss the digital strategy that you apply to that with the CEO and the CFO, among others. It's quite a challenge. We're working on an airplane in flight at top speed. Or that's what it feels like."

The digital strategy is quite a challenge. We're working on an airplane in flight at top speed. Or that's what it feels like.

- Bjorn Van Reet, CIO at Kinepolis
Eddy: "Ours is a fairly difficult sector. It looks simple enough: we sell tickets, popcorn and cola. But every film has a different audience. And the weather, the traffic, events, even other films have an impact. Two films that appeal to the same audience could, logically, compete with each other. We show on average 400 films per year. Twenty percent of them – the blockbusters – account for 80% of turnover. So content and word-of-mouth advertising remain very important."
On- and offline experiences
How does Kinepolis respond to this in practice?
Bjorn: "Know your customer, that's still the biggest challenge. For instance, we choose screen advertising and trailers on the basis of the audience who come and watch a specific film. We believe it is very important to support the customer's experience as well as possible. That experience starts with the online purchase of a ticket, long before the customer comes to the cinema. We look for ways of supporting the experience offline, as well, from that moment on."
Eddy: "Customers think that's great and are happy to go along with it. Suppose there's a traffic jam near the cinema. You can send your customer a text: 'Set off in time to go and see the film!' That's a simple initiative but, at the same time, it strengthens the experience in a very personal way."
Who launched that sort of idea? Business or IT?
Eddy: "Historically, IT always had more of a supporting role in the company. Originally these new ideas came mainly from business. Now business and IT have moved far closer together. We are currently going through a process of digital transformation, in which the CIO is, of course, closely involved. His role clearly goes beyond traditional IT here. In the context of digital transformation, it's not just about IT, far from it, but about leadership too."
Bjorn: "Digital transformation is making IT more technical and simpler at the same time. New technologies are coming up, which require new expertise. The skill is to make sure it all remains manageable, with fewer suppliers and less complexity. Of course, you can only do that if your bases are sound and you keep your finger on the pulse all the time and everywhere at the same time. So among other things, we pay a lot of attention to monitoring processes and systems, including feedback to the management. We attach a great deal of importance to the development of operational IT. For our company, it is essential that we keep an eye on the website response times. Suppose there's a hitch somewhere – that has an immediate impact not only on the customer experience but possibly on turnover, too."
Staff with ideas
Can we say that, over the years, Kinepolis has developed into a selflearning organization?
Eddy: "Definitely. We are a retailer, a real estate company and a media player all at once. To be successful on these three fronts at the same time, we need to be able to direct the company very well. These days that happens partly on the basis of ideas from staff. Let me give you a simple example. We pop our own popcorn. The packaging used has a great impact on the shelf life. It was our people who suggested switching to a different type of packaging, with the result that we can keep the popcorn for longer – so we don't have to throw away as much. That sort of idea can be very valuable, not only as a self-guiding element within the company, but also as a motivator for staff. After all, it's their idea that contributes to the success of the company."

We are a retailer, a real estate company and a media player all at once. To be successful on these three fronts at the same time, we need to be able to direct the company very well.

- Eddy Duquenne, CEO at Kinepolis
Kinepolis grew out of the merger of two family cinema groups. The company has been listed on the stock market since 1998. Kinepolis runs 94 cinema complexes in Belgium, France, Spain, Luxembourg, the Netherlands, Switzerland, Poland and Canada, which together have over 180,000 seats in 822 auditoriums. As well as running cinemas, the group is also active in film distribution, events, screen advertising and real estate management.
Eddy Duquenne studied applied economic sciences. He began his career as a bank clerk with ASLK/CGER (later Fortis) and progressed to become a board member at Gimv and CEO of Sunparks. Since 2008, Eddy Duquenne has been the first non-family CEO of Kinepolis.
Bjorn Van Reet studied at Antwerp University College. He moved through the ranks at Adecco to become CIO and joined Kinepolis in 2016 as CIO. He was elected CIO of the Year 2017 by Data News.
One
One magazine is the Proximus B2B magazine for CIOs and IT professionals in large and medium-sized organisations.
Other articles of One