Kind en Gezin: expensive equipment out, mobile app in
Published on 15/06/2020 in News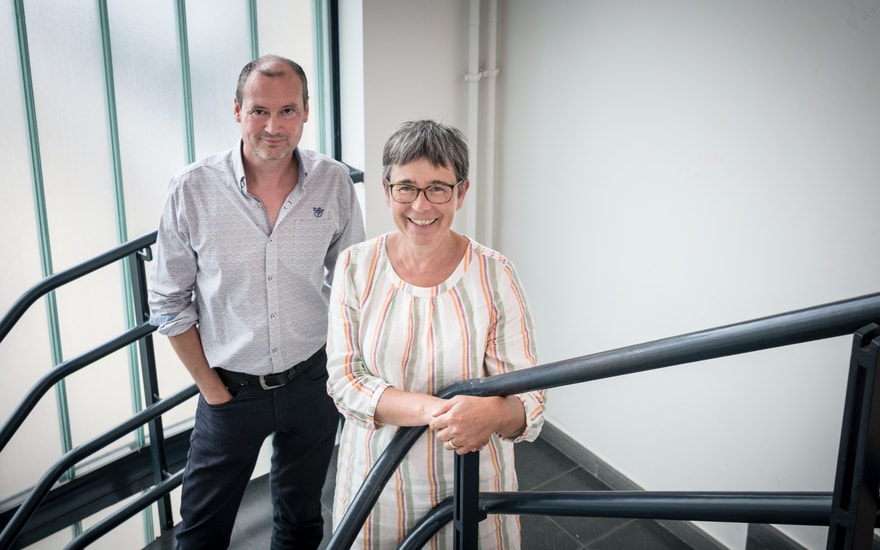 More and more organizations are replacing expensive equipment with mobile solutions. Kind en Gezin is now doing eye tests with an iPhone app. Cheaper? Yes. Handy? Definitely. But is it safe to store medical data on a smartphone?
Equipment that is too expensive
'Since 2013, we have been looking at the risk factors that could lead to lazy eyes in children aged 1 to 2', Kristel Boelart of Kind en Gezin explains. This eye test is actually fairly simple, but it requires expensive medical equipment that needs regular servicing.'
iPhones with high-quality lenses
When the time came to upgrade the previous generation of devices, Kind en Gezin researched the various market alternatives, Network and Telecom Manager, Chris Dumoulin, recalls: "It turned out that in addition to traditional devices, America had come out with a mobile app too. The company Gobiquity specialized in eye screening apps. However, they required a good camera. Only the iPhone 7+ was certified by Gobiquity, due to its high-quality camera."
"While the new device was more expensive than what they initially had in mind, it did allow us to enjoy the best of both worlds. All of the nurses were provided with a first-rate smartphone, and the additional cost was offset by no longer having to purchase expensive medical equipment. The new technology for management and security of these smartphones was partly determined by consultant GEMA's assessment in collaboration with Proximus. Every department had the opportunity to contribute ideas, which meant this project enjoyed their support from the get-go."
Kind en Gezin sought advice from Proximus and the American company Gobiquity. They came up with an elegant solution: a special app to screen eyes.
The advantages compared to previous equipment:
Much cheaper
Defective devices are easy to replace
More automation, less human errors
Quicker screenings
Thanks to MobileIron, all our iPhones are secured
David Bourriez, Kind en Gezin
But… is the data secure?
Does saving all this personal data on a cell phone involve any risks? Not according to IT-expert David Bourriez of Kind en Gezin. 'In partnership with Proximus, we installed the MobileIron security platform on our servers. This software also keeps all our iPhones protected.'
MobileIron not only protects against data breaches: it also separates company data from private data. As a result, holiday pictures won't be randomly mixed up with test results. In addition, MobileIron also provides secure access to Gobiquity to automatically check and update the eye-screening app when needed.
Do you want to mobile work safely?
To mobile work and avoid problems, your organization needs good strategies and the right technologies. Where should you start? We recommend you take our online test, as you'll understand the challenges of data security on mobile devices and the possible actions to secure your company data. Thereafter you can read our starter's guide to see what are the steps to follow to build a successful Enterprise mobility strategy.
You can also immediately call on the help of a specialist: contact Proximus. Together with a Proximus Enterprise Partner in your area, we'll help your organization make the transition to a more mobile way of working. Like that you can be sure that your mobile working is both safe and secure.
Our starter guide explains everything you need to know about building a successful and secure Enterprise mobility strategy.
Do you mobile work safely?