New Kanaal Z series on digital transformation in Belgian companies
Published on 29/03/2018 in News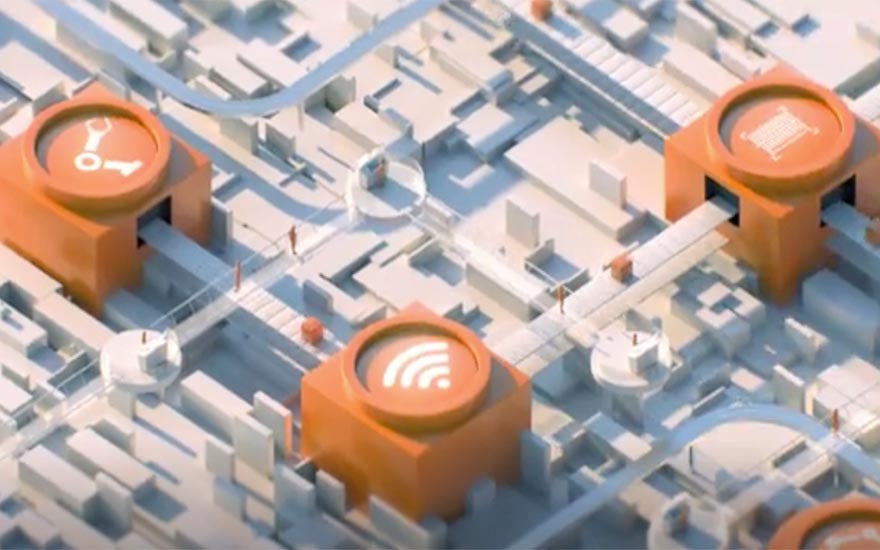 Kanaal Z is starting a new ten-part documentary series on the impact of the digital tidal wave on Belgian business life. Watch how Belgian entrepreneurs are dealing with all sorts of new technologies.
Kanaal Z is providing a unique opportunity to take a look at digitalization in Belgian companies. IoT, artificial intelligence, smart data – they are no longer fairy tales. New technology is flooding the market, opening doors to things that for a long time were merely the stuff of dreams.
The new documentary series 'Z-Digital Transformation' tells the story of the digital transformation in the business world from the point of view of Belgian entrepreneurs. How are they experiencing this need for digitalization and automation? What choices do they have to make? What are the immediate consequences? Find out in this ten-part series, broadcast exclusively on Kanaal Z from 17 March.
Kanaal Z has told its viewers about similar projects in the past. Last year they launched another documentary series about 'Smart Cities'. Now with 'Z-Digital Transformation' they are looking at the entry of new technologies into the business world.
This is a list of companies whose story Kanaal Z will be telling in this new series:
Eureka Leuven – ICT at the service of children with reading and learning difficulties.

City of Hasselt – A virtual traffic centre as an actual application (with B-mobile).

Brussels Expo – From collaboration tools to the development of service models for exhibitors, visitor events and concerts.

Proximus case – The digital workplace: road map and application in practice, change management and adoption by staff.

City of Dendermonde – Measuring means knowing thanks to Proximus Analytics – a blessing for local authorities, as well, to be able to direct management and policy with a better knowledge of the facts.

Veldeman Bedding – Digital transformation throughout the organization and production of a world-famous family business. Or how ICT with a Belgian footprint penetrates right to the Asian market.

NxtPort Antwerpen – Port and port companies work within their own eco–system with an API platform. Fast interaction and information exchange across the processes with various port activities thanks to the Proximus Enco Platform.

BNP Paribas – ICT deployed throughout the organization and translated into a service and product range. With an eye to the flagship and Be Connected subsidiaries of the future. Data as a foundation: the new gold in banking.

Chirec – The new care campus on the outskirts of Brussels. ICT as a lever in an innovative care environment.

AD Delhaize – Merbraine store – With sound partners, too, Proximus takes care to be the preferred project partner. A new store equipped with the right ICT tools for the future.
Proximus team
Proximus keeps you informed on the latest news and trends for ict professionals.