Four IT infrastructure trends
Published on 15/05/2019 in Inspire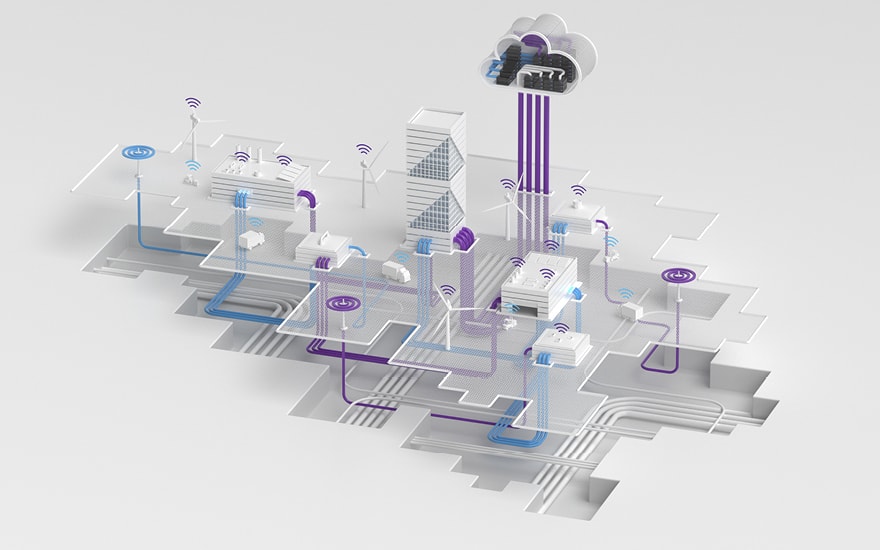 Both the amount of processed data and the use of external cloud infrastructure are on the rise. What does this mean for your IT infrastructure? Four trends you should take into account, says network specialist Cisco.
Although the traditional on-premises data center is far from dead, the share of external cloud suppliers is growing steadily. The global research and advisory firm 451 Research has calculated that this year alone, 60% of the entire business workload is carried by the cloud. By 2021, this is expected to rise to no less than 94%, according to the Cisco Cloud Global Index. Naturally, this brings a great many changes to companies' infrastructure. And IT departments themselves will have to adapt, as well.
Over 80% of corporate cloud strategies involve multi-cloud.
Serverless Computing

With the rise of serverless computing, developers can focus on building web applications and have to spend far less time managing IT resources. These now come from the cloud.

AI-as-a-service

Cloud services also enable AI-as-a-Service, artificial intelligence used as a service. So AI will soon become an important business component. Especially because it helps IT departments to roll out services faster by automating standard tasks, resulting in fewer errors and more people who can be allocated to matters such as strategy and innovation.

Curious about the latest developments involving smart and secure network infrastructure?

Edge computing

When deciding whether to send more data to the cloud or not, companies need to mind latency. Processes that have to be dealt with in real time are not sent to the cloud. This is when edge computing comes into view. Edge computing fetches resources, data and processing power from the cloud and brings them closer to the end user, to keep the delay as short as possible. Think of a supermarket chain that provides edge computing to every branch, including its own datacenter. Even if the central system goes offline, each store can continue to operate.

Software-as-a-service

One aspect of cloud computing that appeals to a great many companies is without a doubt SaaS (or Software-as-a-Service), a formula that is proving even more commercially successful than Infrastructure-as-a-Service (IaaS) or Platform-as-a-Service (PaaS). The problem, however, is that many IT departments find it difficult to manage all these rapidly growing services. And they are growing rapidly: an average company now calls on 12 to 15 SaaS-platforms, according to market research firm Gartner. It makes the challenges of cyber security, compliance, licenses and performance for IT even greater.

How do you find a smart network that is as flexible as your business?