Internet of Things: the future is now
Published on 07/02/2019 in Solutions & services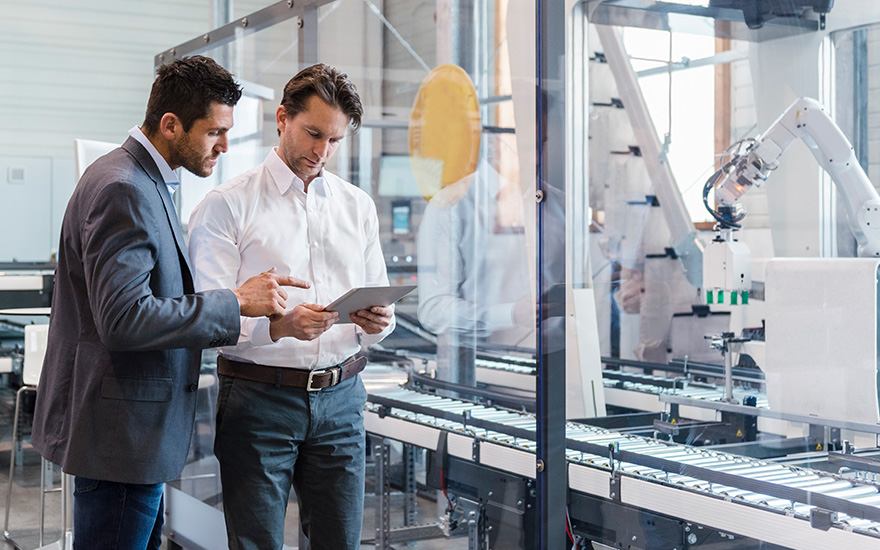 By 2020, more than 20 billion things will be connected to each other and to applications. The goal? Make our lives easier. The Internet of Things, IoT or the Internet of connected objects, is reshaping our day-to-day lives. This can also be the case for your business.
And you? What potential benefits could IoT offer you?
New business models
The possibilities of the Internet of Things continue to grow. Here are three inspiring examples that will help you reinforce your business processes.
Machine maintenance
TVH, global leader in spare parts for logistical equipment as well as industrial and agricultural vehicles, has resolutely chosen for IoT. Their machines are connected to the internet through sensors that transmit data to a smart IoT platform.
This data is analysed and helps clients optimise their machine usage and plan maintenance in the most effective way.
After analyzing the data, we can provide precisely targeted advice to our customers.
Kalman Tiboldi, Chief Business Innovation Officer at TVH
Remote meter reading
Antargaz supplies gas in tanks. One tank can provide gas to several different houses, thereby creating a small network of meters. In the past taking a reading from these meters could be time consuming and problematic.
Today, the meters are equipped with a sensor through which the company can get readings remotely, via the internet. This IoT solution simplifies administration and ensures invoicing errors are avoided.
Continuous office space monitoring
To downsize its new headquarters, situated Place du Trône, AXA Belgium insurance has limited the number of workstations to 6 for every 10 employees. This solution has been made possible through remote working and a permanent monitoring of the building, using IoT and Proximus' LoraWAN network.
Desk availability to meeting room occupancy is constantly monitored, as is air quality, temperature and how the heating works. This results in optimal working conditions for employees and a more detailed management of the workspace.
The benefit of reducing the surface area of the building is that it reduces consumption. And that's also better for the environment.
And you? What potential benefits could IoT offer you?