Your tailor-made IoT project with Proximus
Published on 07/02/2019 in Solutions & services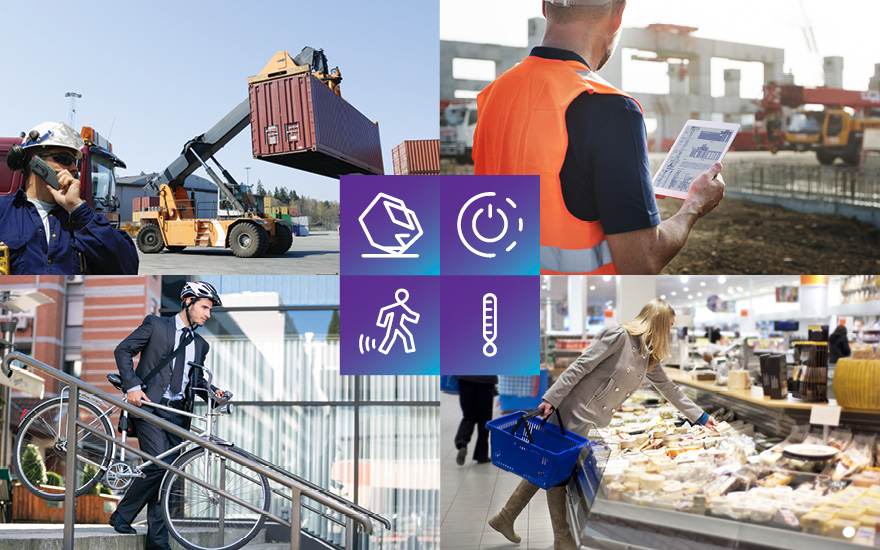 No matter which industry or field you're in, your IoT project needs to be built on solid foundations. Connectivity, hardware and applications: Proximus masters all three tenets of IoT. In co-creation with your teams, we will develop a solution that fits your needs.
The IoT with Proximus, it starts now!
Welcome to the future
The goal of the Internet of Things (IoT) is to make our lives easier by connecting things with each other. The fields of application are multiplying: machine maintenance, meter readings, energy saving, etc. What is your business focus? Which IoT application could make your business model evolve?
It's a real worldwide revolution: by 2020, it is predicted that more than 20 billion things will be connected.
With you from the beginning
Proximus gets involved in the development of your IoT project from the very beginning. Through a process of co-creation in different stages, we help you manage the different aspects that will result in a complete solution to your needs.
Identify opportunities through Design Thinking
Develop a solution and implement it
Finetune the solution based on acquired precedents and start it off
The 3 tenets of IoT
Every IoT project requires connectivity, hardware and applications. Proximus is with you every step of the way to bring you an IoT solution that adds value to your business.
Connectivity

You can make use of our different networks to implement your IoT solution: mobile (2G, 3G, 4G), Wi-Fi, Bluetooth, NB-IoT, LoRaWAN®. You can also choose to use optical fiber. In short, you have a secure network at your disposal, which we manage for you.

Hardware

We can offer you our sensors or we work with reputable partners whose materials we can vouch for. Our IT-partner and sensor-manufacturer ecosystem ensures you a complete solution.

Applications

With MyThings, our unique IoT platform, you can integrate the data captured by your sensors into your applications or develop your own applications. We also offer specific end-to-end solutions.
The assets of your success
Thanks to close cooperation with our multiple partners, we can help you deploy an IoT solution that is perfectly adapted to your situation and that will add considerable value to your business.
With Proximus
You get a flexible, secure and competitive IoT solution
You can accelerate the innovation of your products and services
You improve your processes
You can rely on a constantly evolving network
You have powerful data management tools at your disposal
The IoT with Proximus, it starts now!
Start today with IoT
Proximus team
Proximus keeps you informed on the latest news and trends for ict professionals.