Is digital identity finally gaining ground?
Published on 03/05/2018 in Inspire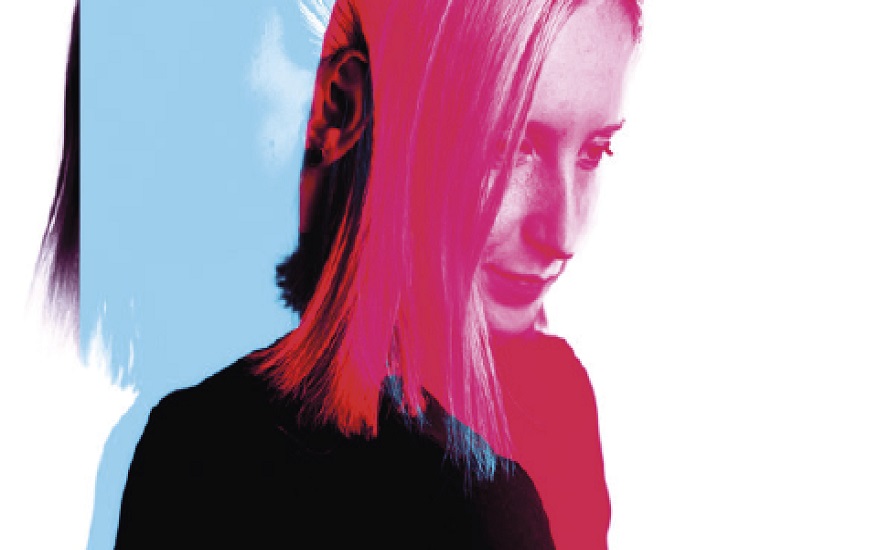 In the move from man to machine, full digital progress requires us all to be able to identify ourselves securely online. How is digital identity evolving on a global scale, and how about Belgium? Are companies ready to incorporate digital identity in business processes?
Consumers want less fuss
Going digital fully and securely is only possible if everyone and everything can be identified securely and clearly: people, governments, companies and machines. The general public is won over, first and foremost, by the efficiency of digital identity and the time it saves.
"We are seeing initiatives worldwide that are endeavoring to give concrete form to digital identity," says Rob Laurence, Director at Innovate Identity. "The government often takes the lead. But members of the public are not in contact with the government all that often. And mostly that contact goes no further than the online tax return." Rob sees more benefit in the Swedish example. "There the banks have taken the initiative," he says. "People make payments or check the balance of their account almost every day."
Trust
By using the digital identity introduced via the banks, it proved far easier to reach a wide public quickly in Sweden. Rob doesn't think it's surprising that the banks play a pioneering role here. "There are few institutions that people trust more," he says. "After all, the banks look after our pennies." The introduction of the digital identity via the banks is catching on. The approach they have taken in the Netherlands proves it. And it's no coincidence that itsme® in Belgium is also based on a consortium that includes the banks.
The expectation is that after the banks and government services, other sectors will follow, such as e-commerce or healthcare. But will companies succeed in integrating the use of digital identity into their processes? "Most companies are really not ready for that at the moment," Rob notes. "They are not yet familiar enough with the concept of digital identity. They first have to sort out how that can transform their service provision. There is still a fairly long way to go to reach the boardroom." In other words, a great deal still has to be done to raise awareness. "That's right, but afterwards things can move relatively quickly. The most important condition is that companies realize how digital identity creates added value."

Consumers are not eagerly awaiting digital identity. But they are interested in less fuss with identity cards. Passports and other documents.

- Rob Laurence, Director at Innovate Identity
Identity with attributes
The next stage in the unfolding of the digital story is extending digital identity to all sorts of devices and machines. "In the context of self-driving cars and smart cities, a comprehensive solution to the digital identity of all the elements involved is absolutely essential, if only to guarantee road safety." This brings us to the management of the various attributes that are part of a digital identity. "For some elements of the digital identity, a smartphone can be enough. If you have to have your age checked when you go into a nightclub, that can easily be done via a smartphone. But what about other attributes, such as travel visas, for instance? Who will manage that and where should it be done? Here again, there is still a long way to go."
The risk is that the digital identity becomes overloaded due to the proliferation of attributes, so that the overview is lost. In that respect, wouldn't it be useful to work out an international standard for digital identity? "Of course. Digital identity may evolve along these lines, just as we ended up with a standardized international passport in the analog world." The expectation is that eventually, a standard will be developed for digital identity, which is recognized and can be used all over the world. "Obviously, that means a lot of harmonization between the governments that subscribe to the standard."
Where is the advantage?
One thing is certain: governments and companies can't ignore the end-user. That is perhaps the first condition for success: what will convince members of the public, consumers, that digital identity is an advantage? "That is indeed the question," says Rob. "Consumers are not really eagerly awaiting digital identity. But they are interested in better service, more efficiency, less fuss with identity cards, passports and other documents." In fact the litmus test is very simple. Once consumers are convinced of the advantage offered, they soon pick up the solution. "In the past it took weeks to get a Blue Badge (a parking permit for disabled people - editor's note) in the UK. With the digital procedure – and using one's digital identity – it now only takes a few minutes to process the application. Everyone is instantly convinced by an application like this."
In short: we need more examples of that kind to speed up the introduction of digital identity. For that you need the backing of the general public, to create speed, more volume, more pressure. "If you succeed in bringing a big sector on board – as is now happening with the banks – it can go reasonably quickly," says Rob. "Maybe the travel sector will join in. Just imagine: fast check in and short queues at airports thanks to digital identity. There's little doubt that this is a great application." According to Rob, we may have to be patient for few years before digital identity becomes fully part of everyday life. "Substantial change, like this, takes time."
Innovate Identity describes identity and security as the two key elements for digital transformation. The British company's clients include American Express, Barclays and British Airways.
Rob Laurence is an expert in digital transformation. He was in at the start of the first electronic service for identity verification in the UK. Via Innovate Identity he provides advice on digital identity for government services and banks.
Read how minister Alexander De Croo explains why Belgium is not behind on digital transformation or discover 6 tips to manage securirty of digital identity
One
One magazine is the Proximus B2B magazine for CIOs and IT professionals in large and medium-sized organisations.