A suitable profile for every user
Published on 30/10/2019 in Customer Stories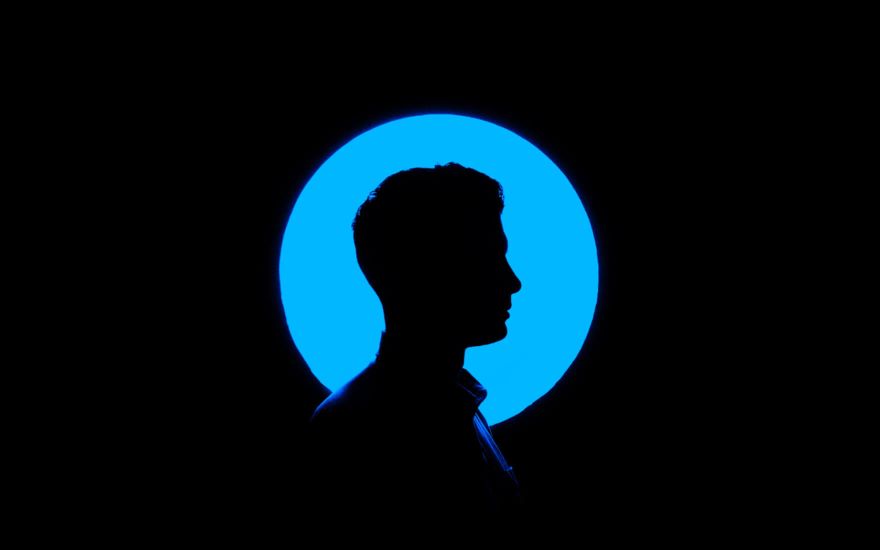 From 3 sites to 2? That means fewer work stations and more teleworking. And therefore managing more devices, more users and more user profiles. Insurer P&V Group switched to Hyperconnected Infrastructure in Brussels to make this possible.
Christoph Cauwe, Team Leader Infra Engineering at P&V Group: "By concentrating our activities in Brussels and cutting down from 3 to 2 buildings, the number of people in the workplace needed to be drastically reduced. The solution was teleworking. So every P&V Group employee is now mobile with a laptop and headphones.
We reduced the number of trips between our offices in Brussels, Antwerp and Namur (with branch offices in Ghent, Mons and Liège) by introducing videoconferencing. A stable broadband internet connection via fiber makes that possible. And thanks to a new, stable Wi-Fi network, everyone is constantly connected in the building, as well."
With this flex working we now have all sorts of business users and we have to enable far more people to work together smoothly, at the same time.
Christoph Cauwe, Team Leader Infra Engineering at P&V Group
Biggest challenges: videoconferencing and flex working
"At P&V Group, the custom has been always to meet with one another in person. But because our people travel a lot between Brussels and Antwerp, a lot of time was wasted. So we went for videoconferencing in a big way. Homeworkers also have to be constantly reachable and able to take part in video meetings."
New infrastructure
"To make that possible, we renewed all our network equipment. Our meeting rooms are now equipped with all the functionalities required, such as large TV screens, cameras and spiders. And, of course, the fiber network was essential to avoid delays during videocalls, for instance."
Promoting flex working
"To promote flex working and mobile working, we gave every employee a laptop with headphones so that they can phone in from home. Everyone also received an additional screen so that they do not constantly have to work on a small laptop screen at home. With this flex working, we now have all sorts of business users and we have to enable far more people to work together smoothly, at the same time. Hence the choice of broadband internet, designed for a lot heavier internet traffic than the previous one."
Security
"This new way of working presents risks, too. We therefore installed the necessary security tools. All traffic is encrypted in a tunnel. So nothing is sent over the internet in clear text. The information on every laptop is encrypted as well, and is unreadable to outsiders. Each laptop always has the most recent security patches and updates to connect securely with the network.
Every employee first logs in with his username and password and then with a reply code that is sent by text. Our connection with cloud applications such as Office 365 and OneDrive is protected by a cloud access security broker. We are also working hard on data loss prevention. So confidential documents cannot be sent anywhere just like that. We already have a basic security layer that we are gradually reinforcing."
Business continuity, including during the switch
"The implementation went smoothly. So as not to cause any interruptions in the network we carried out major infrastructure work – such as installing the Wi-Fi antennas – at the weekend. That way, staff did not notice that anything had changed. On Monday morning they were able to log in as usual."
"Proximus took measurements to ensure an optimal Wi-Fi signal throughout the building and supplied equipment and infrastructure: Wi-Fi antennas, switches, routers, total network environment and fiber connectivity in the office in Namur and in the branch offices."
First step in further innovation
"This hyperconnected infrastructure is the first step towards enabling our people to work flexibly and from wherever they are. As an insurer, we still work a lot with paper and dossiers. We want to limit this as much as possible and digitize by scanning documents and communicating with clients more and more by e-mail.
Computerized processes bring in documents, catalogue them and link them to dossier numbers. We will also be working more and more with web interfaces and cloud applications. And we want to integrate all our programs into one single tool so that our staff can manage everything from a single interface."
Can your infrastructure support the new way of working?
P&V Group is a Belgian insurer with a workforce of 1,650 people and main offices in Brussels and Antwerp. The group focuses exclusively on the Belgian market and offers its insurance policies via three brands: P&V Group, VIVIUM and ARCES. It thus ranks firmly among the top five insurers in Belgium. Clients can take out every possible form of life and non-life insurance with them.
Christoph Cauwe began his career as a programmer at the Dutch-speaking Free University of Brussels. After working for Proximus for 15 years, he moved to P&V GROUP, where he has managed all the IT infrastructure, except the mainframe, for nine years now.
Why is fiber important for your connected company?
Jo Lonneux, fiber expert at Proximus: "The explosion in the volume of internet traffic means that companies need more and more bandwidth. Fiber gives you that. It's the ideal carrier for future technologies, has a fast response time, supports the new way of working and can be divided up to provide even bigger bandwidths (as high as N Gigabit up- and downstream)."
Your access to fiber
"Every company has access to dedicated fiber if they ask for it. That is fiber with a guaranteed bandwidth where the up- and downstream speeds are equal. We are now also laying shared fiber in newbuild projects, city centers and industrial estates. With other up- and downstream speeds, this is a cheaper solution. Thanks to this investment program, small and medium-sized companies can also benefit from fiberglass."
Advantage of fiber for P&V Group
Fiber has a number of advantages for P&V Group. It provides a very high bandwidth, so staff who work at a distance have access to the company's network. What's more, fiber provides a very high upload and download speed, ensuring a perfect experience with multi-cloud applications (Skype, etc.). Finally, there is a fast, constant and stable connection, irrespective of the number of simultaneous users.
Hyperconnected Infrastructure
"Fiber is the ideal carrier for hyperconnected infrastructure. You link all your IT and communication equipment up to a single network connection. Separate telephone, data and internet connections are a thing of the past. And if you need bigger bandwidths, you no longer have to carry out any far-reaching infrastructure work."
Jo Lonneux is an industrial engineer and has worked for Proximus since 1995. From data communication and the internet, he then moved to fiber. Since 2017 he has been Manager of the Proximus Local Fiber Team 'Antwerp, Flemish Brabant and Limburg'.
Fiber up to your enterprise?
One
One magazine is the Proximus B2B magazine for CIOs and IT professionals in large and medium-sized organisations.
Other articles of One