Digital transformation well underway in the health
Published on 03/07/2018 in News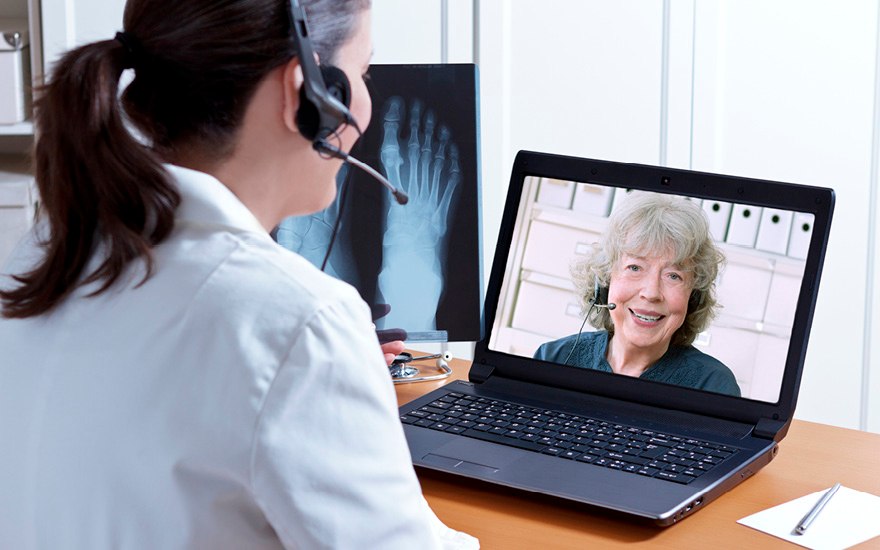 The patient is central. This is the priority objective of ICT managers in the hospital sector when they refer to the digital transformation.
Want to know more about digital health?
Patient autonomy
"Our digital transformation is well underway. Our next step is the implementation of mobile apps that will meet a demand for proactivity from both patients and the medical corps. I'm thinking here of very practical solutions in cases of heart failure that will help us avoid emergency situations.", explains Marc Thonard, Head of Infrastructure at the CHR de la Citadelle hospital in Liège.
A means, not an end
At the Cliniques universitaires Saint-Luc hospital, it's time for an integrated IT platform and the centralized medical dossier. "I note that in our sector, the digital tools have developed quickly but at different speeds. Our next challenge is to integrate them, to align the technologies. This is made possible thanks to video-conferencing and the Proximus FMU service for the integration of fixed and mobile means among other things. Believe me, digitalization in itself would serve no purpose if it did not provide real added value. It must remain a means, not an end," says Jacques Rossler, CIO of the Cliniques universitaires Saint-Luc.
Towards interdisciplinary collaboration
The Delta hospital in Auderghem served as a trigger to create a hyperconnected site. "We are going through a major transition between the analog world and the digital world, for the benefit of the medicine of the future. The aim is to connect everything to the central dossier at the hospital. Our next challenge will be to put in place interdisciplinary collaboration as regards medical dossiers. Still abiding by our approach of placing the focus on the patient and no longer the doctor. An important nuance," declares Olivier Remacle, CIO of the Chirec hospital group.