GreenHouse uses MyProximus app Technical Assistance
Published on 09/09/2020 in Customer Stories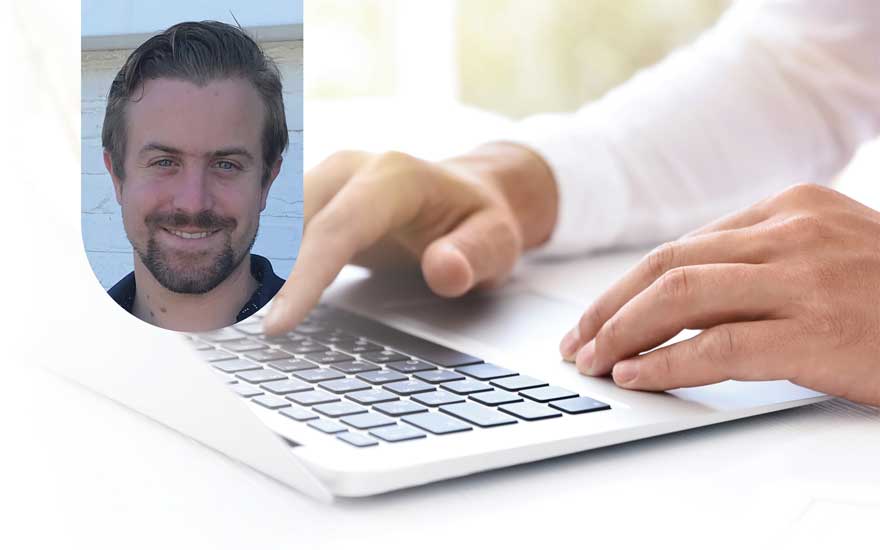 Faster and easier to navigate – for Greenhouse Dienstencheques Facility Manager, Stijn De Snoeck, those are the key advantages of the Technical Assistance app in MyProximus, a telephone and internet troubleshooter.
"You have to realize that we have a separate telephone exchange in every office," De Snoeck begins. De Snoeck is the Greenhouse DienstenchequesNew window Facility Manager. "Whenever a problem arose in the past, it was a signal to pick up the phone. The problem or the configuration to be made would then be passed on to the Proximus contact person, who would record it in his system. After that, the task would be carried out by the appropriate Proximus service."
"Today I can just skip that step, thanks to the Technical Assistance tool. I enter what needs configuring or fixing directly into the system. That way I get adjustments or repairs carried out faster. It's a lot less time consuming, which works out nicely for everyone."
"Should the telephony or internet cut out all of a sudden in one of our offices, I create a case," De Snoeck continues. "The tool is also a useful aid for analyzing the situation you're faced with. For example, a line check is carried out right away. If that checks out, then I know the problem needs to be traced back somewhere else. If that doesn't work out, I create another case that Proximus will then solve."
We have 37 offices. The complete case overview in Technical Assistances gives me professional peace of mind.
Stijn De Snoeck, Greenhouse Dienstencheques Facility Manager
Efficient overview
"In a nutshell, this tool's major advantages are time savings and efficiency," De Snoeck explains. "For that matter, the growth we've experienced over the years is tied to those advantages. Managing a network of 37 offices and just being responsible for a few offices is a totally different ballpark. Having a good overview of the big picture is another advantage that adds to my professional peace of mind. I can see what every case's status is immediately; that naturally makes ongoing follow-up simpler. In any event, I'd recommend it to anybody."
Stijn De Snoeck emphasizes that using the tool has also changed the nature of the GreenHouse and Proximus partnership. "However you look at it, we have a great relationship with our account manager and the support officer," he says. "But that was true in the past too. However, by using the tool, I avoid being forced to systematically harass them about technical configurations."
More useful tools in MyProximus Enterprise
De Snoeck has also been won over by other Proximus tools. "I use the billing system Invoice Insights, but haven't started using the upgrade yet," he says. "I'll be sure to take a closer look at it. I already currently adjust cell phone numbers using Mobile Number Management."
"One of the more recent applications I've come to absolutely rely on during the pandemic is Voice Managed Services. I use the Voice Continuity function to transfer an office's telephone exchange to the head office or another number I have in mind. This couldn't be done remotely with the way things are set up now. However, the tool allows Proximus to take care of that for us. The line can be redirected if the offices are closed. That's an option we'll continue to use, even when the pandemic is done."
GreenHouseNew window was founded in 2003 and is one of the service voucher-sector's pioneers. Since then, the company has expanded to include a network of 37 offices spread across Flanders. "This coverage is crucial," Facility Manager De Snoeck emphasizes. "After all, that's how we make it possible for everyone to access cleaning services nearby."
"Facility means being a jack of all trades," Stijn De Snoeck explains. "Specifically where I'm concerned, that means I'm responsible for all the offices, infrastructure, and everything in between. So, everything that involves IT and Telecom is part of my purview. Efficiency is something I really prize precisely because of the broad range of tasks entrusted to my care. The less time you have to invest in a task, the more time you have to spend on other tasks."
More customer stories about Technical Assistance
For Cindy Cuypers, IT employee at Brabhold, Technical Assistance ensures a better working atmosphere. Read her interview.
Céline Gielis, ICT consultant for the Federal Police, is also a fan of Technical Assistance. Read her interview.
One
One magazine is the Proximus B2B magazine for CIOs and IT professionals in large and medium-sized organisations.
Other articles of One