Taking a look at Generation Z
Published on 22/11/2017 in Inspire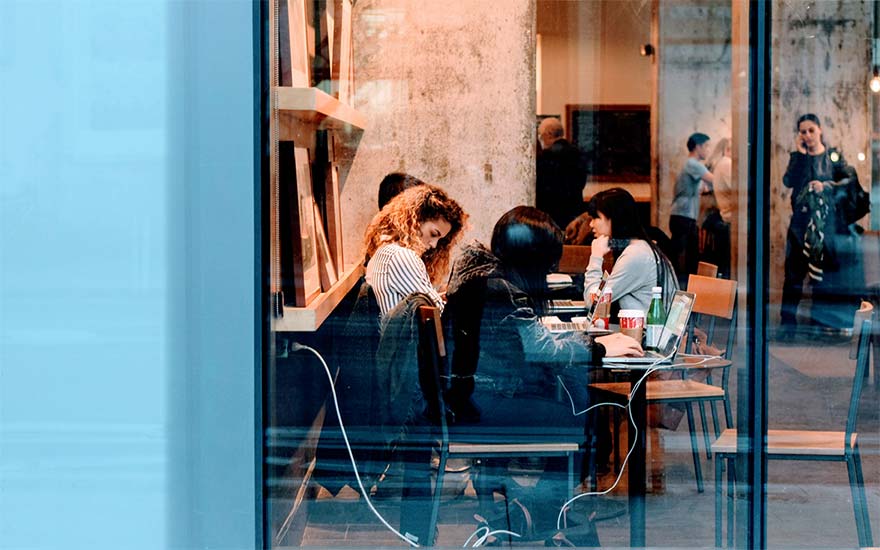 The first members of Generation Z are entering the labor market. By 2020, they are expected to number 2.56 billion. So it seems clear that they will make their mark. We asked an expert on the subject what this mark will look like.
CEO Jean-Paul Erhard of Peoplesphere, one of Belgium's biggest HR platforms, was happy to cooperate on this interview "on condition that I can set something straight. Everyone talks about Generations X, Y and Z. But in fact, each of these generations wants largely the same thing: a good understanding with their colleagues and their boss, good salary conditions and personal development. These expectations do admittedly change depending on the period we are in, but that has far less to do with the generations than with the economic situation. To put it simply: if the economy is performing badly, employees are not very demanding. When things are better, then they want better conditions and they become more mobile. That being said, there are naturally behaviors that it is best to take into account."
Give them feedback
One of the biggest differences between Generation Z and all previous generations is, of course, that this is the first generation of digital natives. "This generation thinks it is perfectly normal to find the answer to every question instantly on Google. If a member of Generation Z does not immediately receive feedback on a completed assignment, they see that as a lack of respect. Employers will have to learn to deal with these new sensitivities," according to Jean-Paul Erhard.
Don't give them a job for life
"In addition, this generation has seen how their parents were sacked, how companies were restructured. Previous generations all had parents with linear careers lasting thirty years. This generation knows that careers like that no longer exist. So they see their job as a brief snapshot. Consequently, the classic question 'Where do you see yourself in five years?' sounds utterly absurd to them. And let's be honest, what employer knows today where his company will be in five years' time? Above all, we mustn't delude them."
Give them flexibility
The major challenge in the War for Talent is how we bind this generation to our companies. "Attracting new staff is not that difficult in itself if you offer the right benefits. So it will mainly be a question of retaining talent. A good method for keeping talent is to meet this generation's need for change internally, for instance by offering them a totally different challenge. For older generations, it will sound strange when the new generation comes along and says that they are tired of their job after two years.
A second method is to give this generation the chance to learn more. Eight-five per cent of the jobs that will need to be done in 2030 don't yet exist today. This generation realizes that only too well. And a third method is to invest in well-being at work. This generation sees their company as a social network were everyone is closely linked to everyone else and works towards a common goal. The 'every man for himself' attitude that once prevailed in the business world no longer holds true."
Fifty per cent of the digital natives in Europe opt for a better work-life balance rather than a job with more status.
More info?
Do you want to bind Generation Z to your company and win the War for Talent? Download our white paper here.
Perspective
Magazine and online blog for business leaders, brimming with new insights for a fresh look at their company.
Other articles of Perspective