FPS Health updates automated menu 1733 to accommodate rush
Published on 22/04/2020 in Customer Stories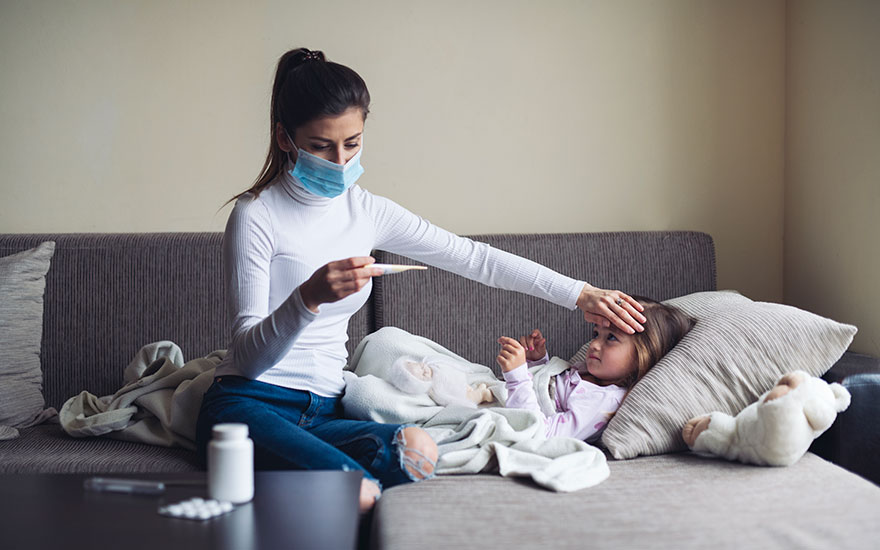 1733, the national number for reaching an on-call doctor, has seen an unprecedented increase in calls ever since the Covid-19 lockdown. An update of the menu options was necessary. Proximus took care of the technical aspects at top speed.
"As expected, the corona crisis has an impact on our activities", explains Bert D'Alleine, Project Manager 1733 at the FBS Health. "During the first weekend of the lockdown, 26,522 calls came in, which is more than double the amount we usually receive. This put pressure on our capacity. The number of incoming calls remained high, which compelled us to update the menu options. Normally, this would take five days but, thanks to Proximus's flexibility, realizing the gravity and urgency of the situation, everything was arranged almost immediately."
A digital working environment that supports employees working from home, can make a real difference to your company and the economy.
Automated menu update
"We were asked to integrate an extra option into the menu", Bert continued. "Even before the caller inserts the standard details, they receive a message that advizes them to contact their family doctor, should they not have done so beforehand. If not, they will be asked to press 1, which ends the call. Partly thanks to this, we succeeded in reducing the number of calls processed by our employees to half the amount. This is still more than usual, but notably less than during the first onrush."
During the first weekend of the lockdown, 26,522 calls came in, which is more than double the amount we usually receive.
Bert D'Alleine, Project Manager 1733 at FBS Health
1733 forms part of the 112 telephone exchange
The 1733 number which helps callers to reach an on-call doctor is generally known and established, but it is less known that, in most cases, this number is housed at the 112 exchange. "This enables us to easily switch, depending on the nature of the situation", Bert explained.
"For the sake of completeness, I have to add that this centralization of the numbers has not been completed everywhere," Bert continued. "In those other cases, the 1733 number is directly connected to the out-of-hours services. In most cases though, the caller first inserts their details, for example the language of choice and postal code. We see this automated menu as our robot. Making use of this system helps us to offer the right care faster."
The Federal Public Service - Health, Food Chain Safety and Environment is the responsibility of 4 authorized ministers and, in the first place, of the Health Minister.
One
One magazine is the Proximus B2B magazine for CIOs and IT professionals in large and medium-sized organisations.
Other articles of One