Fluidshopping by Proximus
Published on 11/06/2015 in Solutions & services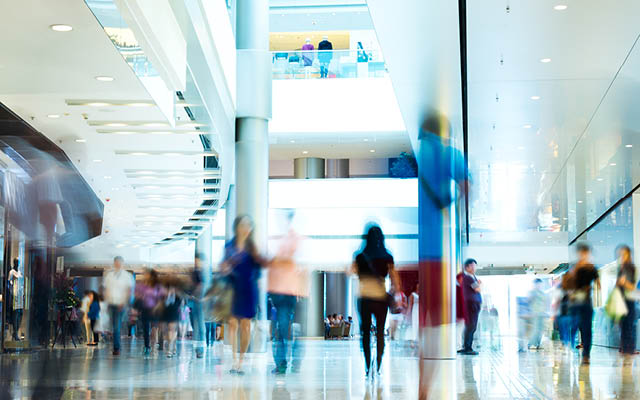 The battle for the customer is raging. With today's online shopping, social media and mobile payment it's just a click away; unfortunately, from your competitors too. So it's crucial to increase the degree of interaction with your customers and make their buying experience a key consideration.
Now that every consumer is familiar with digital technology, it's up to retailers to use that technology to improve the customer experience. A striking development is that e-commerce and physical stores reinforce each other more and more. The physical store remains an asset as a calling card and a direct point of interaction, but the buying process and the customer journey almost always starts online. All contacts with your customer should proceed optimally and build on each other, so that ( s)he gets personal service with hyper-relevant information that can trigger the sale.
The smartphone as information hub
Half of all Belgians now have a smartphone. Automatically sending smses to your customers, possibly thousands at once, is an interesting way to reach them directly. They are inexpensive, fast and very efficient to send. It is important to only send messages from which customers actually gain an advantage, for example, an announcement of a special sales promotion for people with a customer card. You can lead your customers to your physical or online store faster via an sms. There they can, in the best case, also make a mobile payment.
Wi-Fi in stores
Sixty-one per cent of the Belgian population with a smartphone use their devices in the physical store itself. Customers look up information about a product they see in the store, or talk about it with friends in their social network. You definitely make your store more attractive by giving your customers secure Wi-Fi access in a simple way. In addition, thanks to data analytics, you can know exactly where your customers are located in your store, when exactly you had the most customers visiting, in which part of your store they spent the most time and how many new customers were in the store in comparison with loyal customers. A good example is the experience of shoe chain Torfs. The chain is experiencing more and more competition, not least from the purely online stores. So Torfs now offers free Wi-Fi and has integrated the stores with the online inventory. Discount coupons too are available digitally. The network for customers is separate from that of the employees so that data security, bandwidth, etc., have no effect on daily operation for the personnel.
A wealth of information
With the right software you can analyze the behavior of your (potential) customers, both in the store via Wi-Fi and outside it via the mobile network. Mobile devices provide a wealth of information. It would be a waste to do nothing with it. Via analysis you can trace exactly where your customers are located in your store; you can then help them find the way to a specific product or inform them of sales promotions of products in the section where they are located. A.S. Adventure has also provided its 45 stores in Belgium with a free Wi-Fi network; two of these stores already use extensive shopper analysis tools. For the stores in shopping centers, A.S. Adventure can compare the data from visitors in the centers with the number of visitors in their stores, which provides some interesting insights. More marketing campaigns are being set up. Both data via Wi-Fi in your store and data via 3G or 4G can be analyzed. This is, of course, done anonymously – the system links no names or private information to the location data. It is also significant that the availability of information is less and less dependent on calling behavior, since smartphone users are generally constantly connected with a wireless network.
Screens instead of posters
By hanging LED screens in your store you also improve the shopping experience and communication with your customers. Research on the effect of digital screens shows that the customer purchase amount increases by 29.5%, on average, due to this. Digital signage generates up to 32.8% more in-store traffic. In addition, the information on the screen is very easy to modify and can be managed flexibly from a central location, even via a smartphone. The screens give participating stores a modern look and often draw people's attention. Clothing chain JBC has installed over 400 screens in 130 stores and invested in, among other things, games and consoles with touch screens for the children's corners. The result? Children themselves ask their parents to shop at JBC; a resounding success.
Business benefits
A better customer experience
More efficient marketing campaigns
Increased sales
Customer loyalty
Analysis of buying behavior
One
One magazine is the Proximus B2B magazine for CIOs and IT professionals in large and medium-sized organisations.