Your favourite communication channel? The telephone
Published on 25/08/2017 in Customer Stories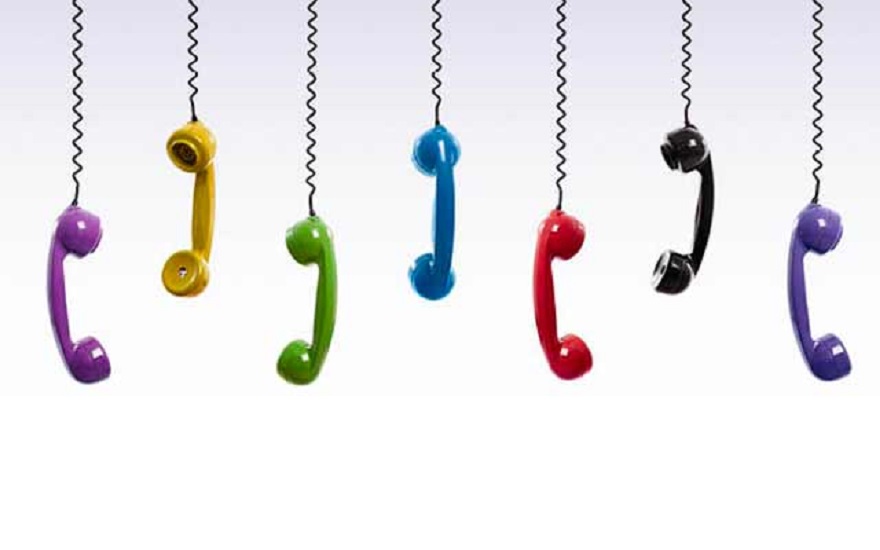 Studies have confirmed that the majority of people (more than 50%) still prefer calling their suppliers when they want to contact them, and that e-mail only comes in second place. This paints a clear picture in this digital era that being reachable by phone remains essential to your business.
"Hello, what can I do for you?"
Today, where speed is a necessity, a quick phone call will often offer a shorter response time than e-mail. But it's not the only reason why customers still favour the telephone.
Personal contact creates a certain proximity
The friendliness you display is your best calling card
A landline number instils confidence
Your landline number confirms the region in which you operate, which is an extra incentive to call you
I telephone, therefore I am
A fixed landline number gives your company a more tangible image as well as a personality. Be mindful of what you say on the phone though: your story and the way you say it needs to match the tone and style of your e-mails, your website and your letters.
A real telephone policy
To efficiently improve your customer satisfaction using the telephone, you must develop a strategy that corresponds to your business. We recommend you ask yourself the following questions:
At what times and for what reasons do you want to be reachable by phone? Only during working hours or also after hours?
Do you have colleagues that regularly work remotely? Think about what type of company you want to be.
Do you want to give your customers access to an interactive voice response menu ("for the accounts department, press 1") or would you prefer they contact your different services directly?
Are you going to communicate the direct numbers of your team?
Know who is calling you before they even speak
Many companies make good use of a CRM system (Customer Relationship Management). This enables contact centre agents to see all the information on the customer calling them: name, contract, summary of last communication etc.
More info?
Do you need a strategy when it comes to your fixed landline needs, but don't know where to start? Contact us. We will help you on your way. You can also visit our page "the future of telephony"
Read other articles
---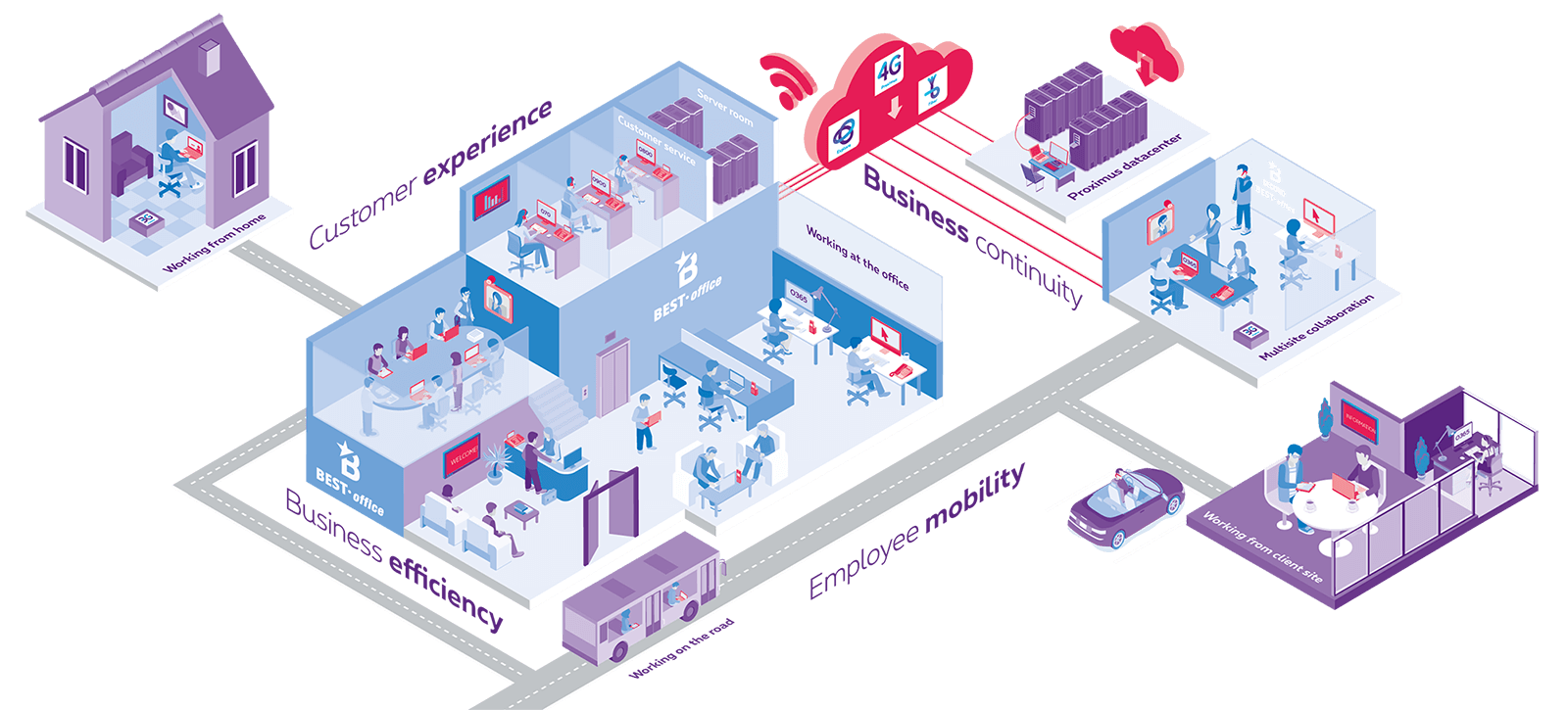 Is your workplace digital?
Proximus can help you in your digital transformation. With our advice, you can transform your telephone infrastructure and change the way you work and collaborate.
More information
Perspective
Magazine and online blog for business leaders, brimming with new insights for a fresh look at their company.
Other articles of Perspective