Faster gaming in Outpost cafés thanks to fiber
Published on 07/02/2022 in Customer Stories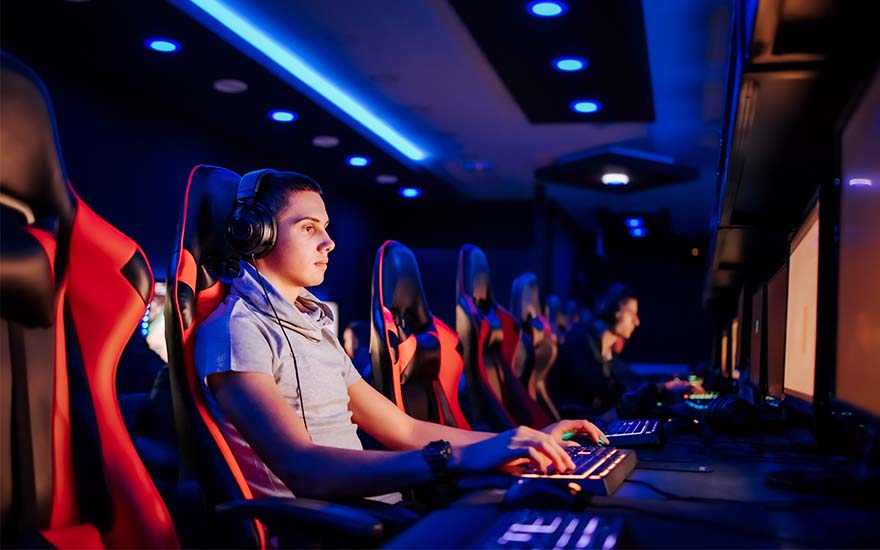 Outpost operates three cyber and gaming cafés in Antwerp, Brussels and Ghent. For them, a fast, stable Internet connection is an absolute lifeline, says IT manager Willy Geerts.
In Outpost's cafés, there are many people gaming and surfing at the same time throughout the day. "That means that we need to have enough bandwidth to offer all those customers an optimal experience," says Willy Geerts. "Using Fiber means that that is not a problem."
Using fiber means we have enough bandwidth to provide the best possible experience for all of our customers and the high upload speed is also important.
Willy Geerts, IT manager at Outpost Gamecenters
Outpost has already gone through various connection technologies and adapts its choice according to need. "We have already had copper, VDSL, cable ... When our customer base grows, we often have to look for a new technology. We always pick the ones that perform the best. Fiber will serve us well for the time being."
In the Outpost office in Antwerp, they chose a fiber line with 500 megabits upload and download. "This high upload speed is important because we create the images or code of the video games locally for each branch, Brussels or Ghent, remotely," explains Geerts. "We used to do that via a Content Delivery Network. First from Antwerp to the CDN and from there to Brussels and Ghent. It drastically reduces both the cost of the infrastructure and the working hours."
Outpost has been operating gaming and Internet cafés in Flanders since 1997. Besides being a meeting place for video game aficionados, it is also a haven for board and fantasy game enthusiasts.
Some of bakery Vangrootloon's 24 retail outlets are connected to the headquarters by fiber. That way they can keep an overview of connection quality and speed.
Are you interested in the technology of the future? Discuss the possibilities of connecting your organization to fiber, or check the availability in your area now.
One
One magazine is the Proximus B2B magazine for CIOs and IT professionals in large and medium-sized organisations.
Other articles of One