SMEs' survival depends on their digital maturity
Published on 16/12/2022 in Innovate 
The inauguration of the Experience Center at the MIC, an initiative born from the partnership between the Walloon Region, Microsoft and Proximus to strengthen digital transformation in Wallonia, offers an opportunity to look at this crucial issue for SMEs.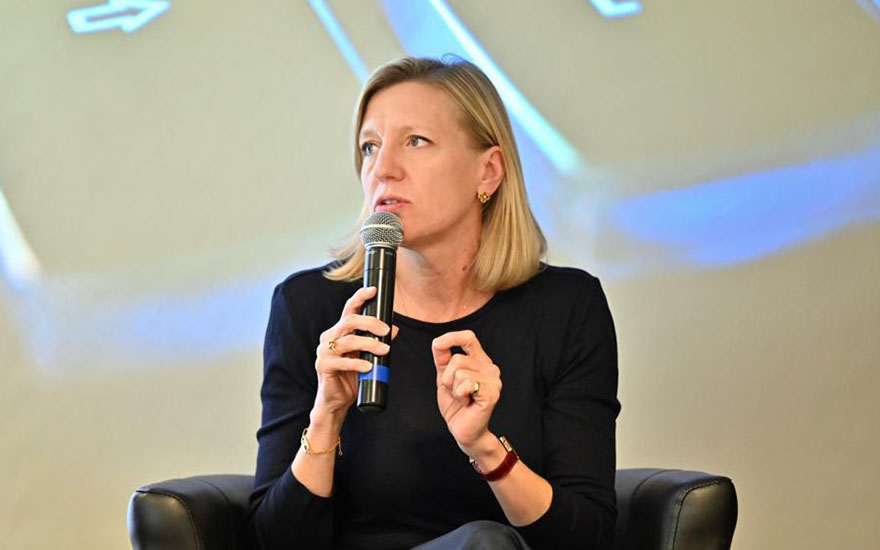 It is done. The Experience Center at the MIC premises in Mons was inaugurated. This first Walloon center entirely dedicated to digital technologies aims at discovering, experimenting and prototyping innovation projects. The initiative supported by Digital Wallonia, Microsoft, and Proximus is also an opportunity to focus on a crucial question: how is the digital transformation in our country, and more specifically in Wallonia, going?
A difficult global context
This is an important issue given the current turbulent economic environment. From hyperinflation and soaring energy prices to disrupted supply chains, companies around the world are facing a difficult economic climate. In response, many companies are already taking drastic measures such as closing down production lines or temporary unemployment. But it should not be forgotten that this challenging environment is also an opportunity for companies to reinvent themselves through digital technologies. It is an opportunity to aim for efficiency, digitalisation and outsourcing of certain services.
Belgium lags behind ...
Although Belgium has entered the age of digital transformation, it has hardly been a model pupil. This is clear from the latest DESI (Digital Economy and Society Index). "Our country is falling behind in Europe," explains Mathieu Michel, Secretary of State for Digitalization. "That is not because we are not moving forward but because others are moving forward faster."
In Europe, our country is falling behind. Not because we are not moving forward, but because others are moving forward faster.
Mathieu Michel, Secretary of State for Digitalization
But it is above all the digital divide between large companies and SMEs that is worrying. "SMEs provide a lot of jobs, but they don't have the digital maturity to make this transition." That is something that puts their survival at risk. "In the long run, we endanger our productivity, employment, and our social model. Benoît Hucq, Director General of the Agence du Numérique (digital agency), makes the same observation: "Less than 10% of companies have actually implemented advanced technologies."
... but is full of optimism and potential!
Despite this figure, there is still hope. According to David Dab, National Technology Officer at Microsoft Belux, innovation has never been easier. "We don't need to understand all the aspects of technologies in order to use them."
Companies are also very motivated. "They are all convinced that technology will enable them to be more efficient and create new business models," explains Anne-Sophie Lotgering, Chief Enterprise Market Officer at Proximus. "We know that those who invest in times of crisis always end up the winners. That is why this is the time to invest. But where to start?
The user as the focal point
The important thing is to surround yourself with partners who have the user as their focal point. The Experience Center makes these encounters possible and provides the necessary empowerment. "The MIC is a place where companies can come to discover, test, and experiment with different technologies," Mathieu Michel continues.
The various service providers will also be able to discover the possibilities of support for SMEs. A real ecosystem based on support and emulation! "There are several skills that SMEs do not have access to. They can use this ecosystem to benefit from the know-how of the different partners and appreciate the positive impact that this will have on their business," adds Anne-Sophie Lotgering.
What is Proximus' role in all this?
Proximus and the MIC have the same mission: to help and guide Walloon companies so they can increase their productivity and their ability to differentiate themselves through digitalization and the implementation of new technologies. This is a long-term project based on four fundamental points:
1. Fiber and 5G
Proximus is rolling out its fiber network which is already providing a very stable connection in Wallonia. We are also developing 5G through various replicable use cases in areas such as health, agriculture, and logistics.
5G bridges the gap between new technologies: AI, robots, cloud, IoT... The Walloon government recently took a new step in the deployment of 5G by approving the preliminary draft decree modifying the emission standards. This is the direction that we must continue along because that will be one of the differentiators and improve our competitiveness," Anne-Sophie Lotgering emphasizes.
2. The cloud
"It is important for SMEs to think about their transition to the cloud," continues Anne-Sophie Lotgering. "To help with this, we have pulled out all the stops by providing them with no less than 350 experts."
These experts help companies to work out what their specific needs are and what technology or type of workflow migration they need to adopt. It is a real ecosystem of advice and project management that is offered, not to mention the innovation that Proximus wants to develop.
3. Cybersecurity
"This is critical for companies today and we have a lot to contribute in this area," insists Anne-Sophie Lotgering. "There are daily around 100 cyberattacks against companies in Belgium."
That is why Proximus offers to take charge of some or all of the cybersecurity for SMEs in order to raise the maturity level of their security program. There are more than 300 specialists available for this purpose. This has made Proximus the leader in this field in the Benelux. This is a luxury when you consider the shortage of talent in this sector.
4. Hybrid and collaborative work
Levels of telework have doubled in the last four years and that means that attention must be paid to how this remote working is managed. "A company must know what collaborative tool it is going to offer its employees," continues Anne-Sophie Lotgering. One thing is certain, a workplace advisor is always available to offer the best possible support.
The Experience Center and its possibilities
This inauguration day was also an opportunity for the MIC to show what the Experience Center has in store. And the visitors were not disappointed with demonstrations of its three major technological fields of interest: Artificial Intelligence, immersive technologies (virtual, augmented and mixed reality) and new ways of working.
The MIC proposes 6 different spaces demonstrating the effectiveness of hardware and software that allow for improved collaboration, productivity and inclusiveness in a hybrid context. A real evolution in the way processes and workflows are approached, as well as work comfort.
Do you want your business to remain competitive and be more competitive through digitalization and the implementation of new technologies?