Everyone involved thanks to the New Way of Working
Published on 11/03/2016 in Customer Stories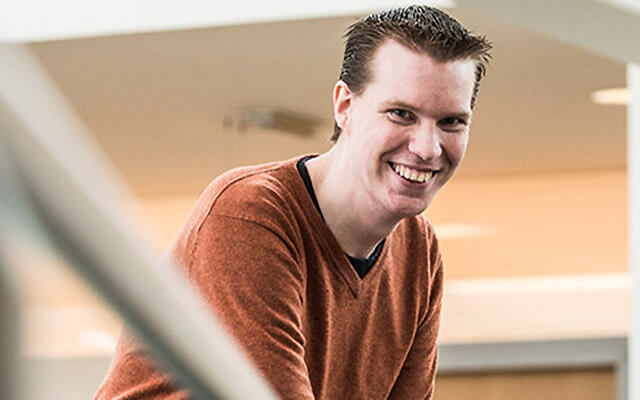 For companies that are in contact with clients on a daily basis, good telephone accessibility is still a priority. Vandeputte from Boechout wanted to combine this accessibility with new technical possibilities and thus open the door to the New Way of Working.
Vandeputte
Vandeputte has been producing and distributing every possible sort of safety equipment, from industrial safety helmets and earplugs to gloves and overalls and even gas masks and emergency showers. The company has been operating for 70 years. Its customers range from small and medium-sized firms to larger organisations.
Choosing Skype for Business
Eighteen months ago, Vandeputte began to explore the market in search of a new telephone system. The new system needed to cover not only telephony but also a series of new technologies: video, instant messaging and VoIP. As a result, it also became a driver for mobile- and homeworking. Virtually the entire IT environment at Vandeputte was Microsoft-based. So it did not take long for them to choose Skype for Business. When selecting a supplier, four names were considered, including Proximus, which had been providing telephone and data services for quite a while already. Thanks to positive past experience and its technical know-how, Proximus won the day. On the advice of Proximus, Vandeputte is also implementing Anywhere 365, mainly for the options it offers for call routing and reporting. Vandeputte has also opted for Business Trunking, which means that the entire system is IP-based via two redundant server rooms. This significantly increases availability. If a site fails, all telephone calls can be dealt with at another location.
Communication as a HR-tool
Instant messaging, in particular, was quickly picked up by users. With video, at first there was a peak, then usage fell before rising again. Thanks to video, foreign sites have become far more involved in short, 30-minute meetings. In the past, it was not worth the trouble of traveling hundreds of kilometers for this. It's difficult to calculate a real ROI. The cost price is more or less equal to the previous system but the possibilities are far greater.
Business benefits
Seamless integration with the existing Microsoft environment.
Not only phoning, but also videoconferencing, instant messaging, VoIP. In short, unified communication and collaboration.
Extensive reporting and call forwarding with Anywhere 365.
Business Trunking via double server rooms: everything is 100% redundant and telephony is centrally managed.
About Vandeputte
175 staff members
6 sites in three countries (Belgium, the Netherlands and France)
Turnover: € 76,86 milion
Maarten Bekers joined Vandeputte in 1999. The company was his first and so far only employer. Until two years ago he worked as a systems engineer. Now he is IT manager.
One
One magazine is the Proximus B2B magazine for CIOs and IT professionals in large and medium-sized organisations.