Enterprise Mobility Management (EMM): prevent leaks of your company data
Published on 26/10/2018 in News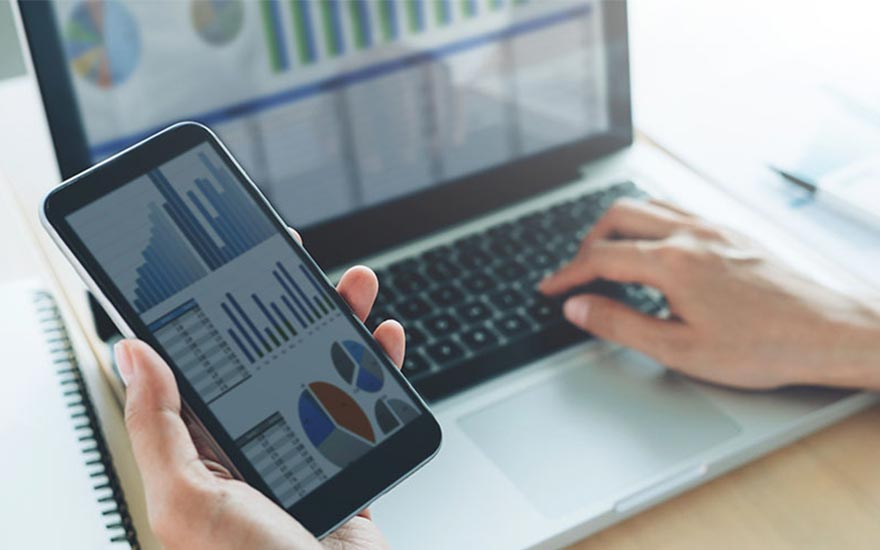 Is your organization implementing the new way of working? Then you are probably using mobile devices and storing your company data in the cloud. Did you know that these new types of technology increase the risk of cyber threats and leaks of your company data?
Our starter guide explains everything you need to know about building a successful and secure Enterprise mobility strategy.
Do you mobile work safely?
Mobile working: convenient, but risky!
Is your organization working more with mobile devices today than, say, ten years ago? You are not alone: more and more companies are consciously choosing for mobile devices and work in the cloud. This contributes to greater flexibility and productivity. One disadvantage: you lose a bit of control over your company data.
Today even the smallest human error can cause a data leak. Just think of a connection through an unsecure Wi-Fi network or a malicious attachment to an e-mail. In addition, hackers are increasingly focusing on mobile devices to intercept data.
Therefore it is important to protect your organization against digital misfortune as much as possible. But how? The answer is three letters: EMM. Good Enterprise Mobility Management (EMM) offers control and security over all mobile devices and data.
In charge of mobile devices and data
How to start with EMM? MobileIron is a good example of accessible software that easily lets you add EMM tools to your devices. These tools can ...
Encrypt data transfer between devices and back-end: this makes data unreadable to third parties
Detect malicious apps and detect threats
Make your system accessible only to specific devices and apps
Identify and stop unsafe Wi-Fi networks, phishing messages or other fraud
Track devices and block or delete data
Single Sign On provided: your employees log in everywhere with one secure login
Prevent misuse
Do you have control full over your devices? Then you are ready to go one step further. You can manage the use of devices and apps in the right way. In part, this can be done with policies, but the right software can also impose correct behaviour. Smart EMM tools allow you to:
Control and limit the distribution of files and data (for example by prohibiting copy-paste between certain apps)
Separate business data from user data: confidential documents are deleted in the event of theft, but holiday photos are not
Monitor websites and apps while identifying and blocking harmful elements
Do you want to mobile work safely?
To mobile work and avoid problems, your organization needs good strategies and the right technologies. Where should you start? We recommend you take our online test, as you'll understand the challenges of data security on mobile devices and the possible actions to secure your company data. Thereafter you can read our starter's guide to see what are the steps to follow to build a successful Enterprise mobility strategy.
You can also immediately call on the help of a specialist: contact Proximus. Together with a Proximus Enterprise Partner in your area, we'll help your organization make the transition to a more mobile way of working. Like that you can be sure that your mobile working is both safe and secure.
Our starter guide explains everything you need to know about building a successful and secure Enterprise mobility strategy.
Do you mobile work safely?
Mobile Threat Detection and Protection
There are 11.6 billion connected mobile devices in the world compared to only 7.8 billion people, which is why criminals focus on the former instead of the latter. These devices have become part of our private lives: pictures of loved ones or holidays, banking through apps, loyalty cards, etc. In our professional lives we use smartphones to consult company data like email, documents, payslips, and we can also use them for Multi-Factor Authentication.
Yet, despite their importance, smartphones are rarely as protected as computers or other hardware, leaving them vulnerable. MTD offers to solve this overlooked problem, by providing much needed protection against malware, phishing, malicious apps and network attacks.