Digital transformation: easier than you think
Published on 06/04/2018 in Inspire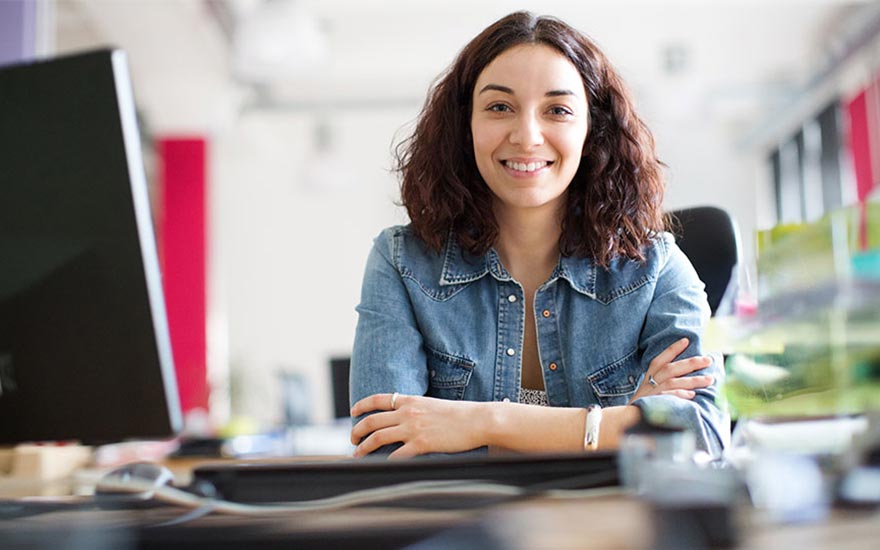 Working quickly and efficiently: that's the key to a successful business. As an entrepreneur, you struggle with endless paperwork and need to take care of thousand things at the same time. Could it be done more efficiently? Definitely. Digital transformation can be the solution to reduce both time and cost.
Reap the many benefits of digital transformation
For businesses, the benefits of a digital revolution are enormous.

First of all efficiency increases. Are you automating time-consuming tasks using digital solutions? Then, you'll be shifting the focus of your employees onto tasks requiring a higher skill level. Your profit will increase and your operational costs will go down.

Your co-workers are more satisfied as you are automating tasks that are repetitive or not particularly enjoyable. The result? Increased productivity. Add to that a better profile on the job-market as an innovative employer offering fascinating opportunities.
You will greatly reduce costs. This goes beyond merely shrinking your pile of paperwork. Digital data processing is a lot faster, with less errors. You can be working more precisely and efficiently while enjoying an adaptive security strategy. The cherry on top? Your data is available everywhere and at any time to all your colleagues. This can only improve the communication between different departments.

Finally: digital transformation removes obstacles. Up until recently, SMEs have struggled to compete with bigger companies. Reasons: lack of budget, time, and employees. But through digital transformation, the impossible is now possible.

Lets look at the construction company Siemoens. Twenty years ago, they were a traditional SME. Today, they are a modern organisation:
their vans are equipped with tracking and tracing
their construction files are digitised and are available online
they use tablets for video-conferencing and to share photos in real-time
Today, the construction company wants to take another leap forward with digital technology, and increase their efficiency still further and communicate faster than ever before.
Another example is the Limburg social organisation IN-Z. They want to be able to communicate as a large organisation, while all the time maintaining focus on remaining local and client-centric. The solution? Digitise. Their goal:
provide all colleagues with laptops and/or smartphones
provide all colleagues with access to applications via 4G or a personal mobile connection
make software web-ready to simplify communication
How can you start your digital transformation?
As an entrepreneur, you can't just stick your head in the sand. You can appreciate that you need to keep up with the latest digital strategies and technologies. The problem is an ambitious digital evolution is quite a challenge. It's also very time-consuming: you are already busy with your daily organisational tasks. Now, you need to - simultaneously – work out which digital solutions are available and are best suited to your needs.
The following figures speak for themselves: 57% of Belgian SMEs lack knowledge when it comes to digital transformation. Half lack the human resources, while 18% lack the technology.

57% of Belgian SMEs say they don't know enough about digital transformation

Your guide for digital transformation
SMEs often seek concrete solutions to one problem: accounting, a CRM-system or file management. They often miss the bigger picture. The result: higher overheads.
It's why an organisation needs a crystal-clear strategy for digital transformation.
Which goals should be prioritised?
How can technology help you achieve these goals?
How do your colleagues feel about new tools and technology?
Don't lose sight of the scalability of technology. Can it be adjusted as changes happen? Is it easy to expand upon? After all, your business will certainly evolve in the coming years.
A new perspective goes a long way
It is obviously crucial to make the right choices when it comes to software, IT infrastructure, and digital partners. You do not need to do everything on your own.
Many business decision makers and their colleagues grew up in their sector and struggle with business short-sightedness. A neutral, external party can provide much needed fresh insights.
Lead your business through a digital transformation with an experienced partner in your region. Your first step to digital transformation
Perspective
Magazine and online blog for business leaders, brimming with new insights for a fresh look at their company.
Other articles of Perspective