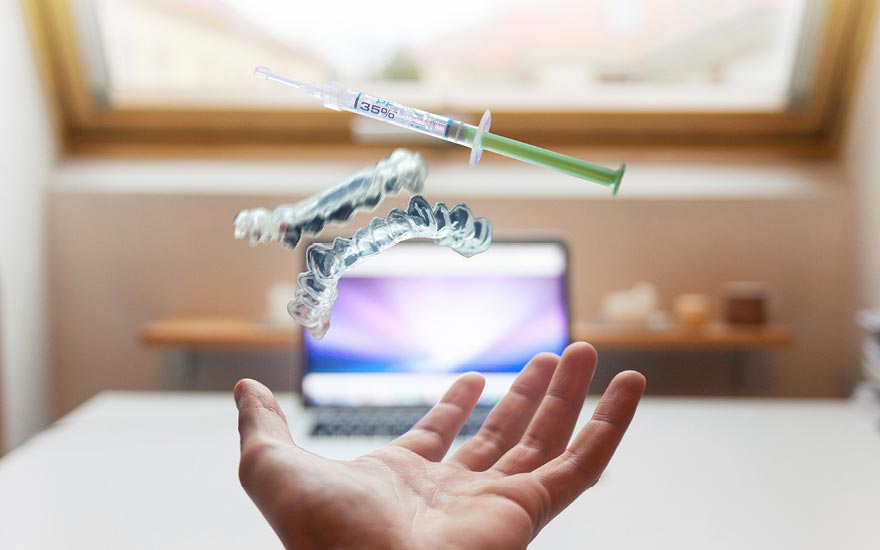 E-health is a vast domain that extends well beyond user-friendly apps for the user, online consultations and electronic prescriptions. The challenge is to standardize the technologies developed for practitioners and patients.
Want to know more about digital health?
Whether you call it e-health, digital health or connected health, the main objective is clear: to simplify and generalize the communication and sharing of medical data in order to improve the quality of treatment and optimize its cost. A simplification that will also allow the patient to be involved in following up their health," explains Frédéric Helding. "In the vast area of healthcare, Proximus sees itself as playing a key role by facilitating and standardizing data exchanges (both medical and non-medical) by automating and optimizing processes in the interests of efficiency and communication quality."

We're focusing on the collection of patient information and data provided by machines or connected objects.


Frédéric Helding , BDM Digital Transformation Healthcare at Proximus
The driving force
Whether it is a question of hospital centers or nursing homes, putting all the data into a network will lead to an optimization of the processes and an efficiency that has never been achieved before. Fayçal Al Naassan: "Healthcare professionals must be freed from their administrative or technical tasks so that they can spend more time on patients and making medical practices safe. We have to tackle the emergence of the economic stakes associated with treating illnesses, so that we can accelerate the development of e-health. And that's where we make a difference." Frédéric: "Our technologies will help us to move towards real-time healthcare: knowing where to find connected objects and the people involved (patients, doctors, nurses, etc.), optimizing ambulance routes, communicating remotely with specialists ... and, above all, simplifying everyday actions."
Technology vs. mindset
There are many technological advances. But is the way people think advancing at the same rate? "This specific market still faces challenges, and there are, of course, constraints associated with the personal nature of the data used, but also with the organization of IT in healthcare centers. One thing is certain: our technologies are ready. However, organizational changes must also be implemented. This requires new skills. The stakeholders in the sector must understand that they aren't facing an additional burden, but something that will generate the growth of their core business, which is health," explains Frédéric.
And tomorrow?
Choosing the right technologies to be implemented and securing data storage are a tall order. "We're focusing on the collection of patient information and the data provided by machines or connected objects. We know that within the framework of IoT, the real driver behind e-health is the data collected and what it tells us. We can expect a high growth in the number of connected objects in the next five years, which we estimate at approximately double what it is today. On the other hand, healthcare will be completely different, taking into account the reduction of time spent in hospital and healthcare shifting toward specialized institutions, or even care at home. Here, the issue of mobility for professionals is immediately obvious, just like the need for communication, multimedia collaborative methods and data exchange," Frédéric confirms.

We can say goodbye to technological and organizational silos, and evolve towards real-time healthcare.


Fayçal Al Naassan, Business Decelopment & Innovation Manager at Proximus
Healthcare in real time
"The focus will be on smartphones: the user's personal and unique identification tool. The experience of professionals and patients must therefore be simplified thanks to solutions that are relatively or not at all intrusive. We can say goodbye to technological and organizational silos, and evolve towards real-time healthcare. The challenge is to make existing technologies converge to enable the development of new solutions. And in my opinion, the real finish line will be a sort of single platform, an ecosystem," Fayçal concludes.