New opportunities for Belgian e-commerce
Published on 20/12/2016 in Inspire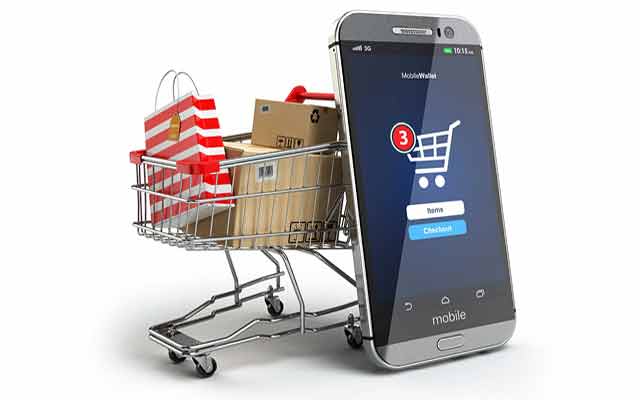 Belgian e-commerce lagged behind for a long time. Now, however, it seems to be doing better than ever. But is that really true? And what are the challenges for the future? We listened to the opinions of three experience experts.
Almost three-quarters of Belgians now shop on line. This is the finding of the BeCommerce Market Monitor, a survey conducted by GfK for the Belgian association of companies active in online selling. In the first half of 2016, together we spent EUR 4.5 billion on line, making 19.9 million purchases, an increase of 3%. Online shopping therefore accounts for 16% of all spending. If we look at services, then the online sector swallows up 63% of the total. So e-commerce in Belgium seems to be thriving.
Nathalie Sintobin, CEO of Frucon²
"In the next few years, it will be mainly a question of innovating and creating added value."
Not so very long ago, e-commerce in Belgium was still in its infancy, says Nathalie Sintonbin, CEO of Frucon² and female entrepreneur of the year. Frucon² has been launching and supporting the e-commerce of major international players like Samsonite and Godiva since the Internet first began. "Belgium was only ready for e-commerce in about 2013. Before that, there was absolutely no willingness here to buy or sell on line. Belgians are conservative by nature. In the Netherlands they simply said: ok, we'll take the market as it is, as long as they just buy.
As a result, they were able to take a head start of five years. In the UK and particularly in the US, it's far more than that, even. Have we made up ground since then? I don't think we ever will. For instance, take the much-cited argument of our unique flair for languages. In the Netherlands and Germany, they lost no time in giving their staff French courses and even hiring French employees. We are also gradually losing our logistics advantage as a small country in the centre of Europe. But in times of scarcity, you have to be creative. And we Belgians can do that better than anyone. So in the next few years, it will be mainly a question of digital innovation and of creating added value through top-class service that consumers can't resist."
Peter Grypdonck, CEO of Vente-Exclusive
"We are succeeding more and more in approaching the right consumer at the right time."
In the past decade, when Belgian companies were still trying their utmost to keep their products away from the Internet, Peter Grypdonck was already earning his stripes with eBay. Today he is the CEO of Vente-Exclusive.com, one of the biggest online players in the Belgian fashion world. Above all, he sees great opportunities in the near future. "The attention paid to mobile has waned a little, but for our business it remains very important. At the moment, almost 50% of our traffic goes through mobile devices and this is set to grow still further. We follow this trend closely, because consumers treat your brand totally differently on mobile devices than they do on a desktop. Plus the intensive personalization of the user experience is a huge challenge.
Successful parties manage more and more to present the right offer to the right consumer at just the right moment thanks to digital marketing strategies, CRM and analyses of surfing behavior. E-commerce is a form of selling and so in our market, as in any other, you can only make a difference if you can stand out from your competitors. In everything we develop, the customer comes first. We focused on that from the start and it still remains our top priority."
Jo Vandebergh, CEO of Bringme
"The big problem with e-commerce is the logistics cost."
The Belgian technology company Bringme is building a new service platform that makes it easy for consumers to receive parcels when and where it suits them. Parcels can also be returned or sent. CEO Jo Vandebergh sees mainly a logistics challenge for the e-commerce sector: "The big problem with e-commerce is the logistics cost. Did you know that 50% of the logistics costs are incurred in the last mile these days? So providers are looking for a solution to optimize this last mile.
On the one hand, Bringme ensures that the courier does not have to do the last mile a second or third time because no-one came to the door. And on the other hand, deliveries to one place are always grouped together, which saves even more trips. A remarkable amount of money is also being invested in the e-commerce sector at the moment in initiatives that support food delivery. Not just ready meals, but also the ingredients to prepare meals yourself. Today, delivering shopping to the house accounts for a market share of barely 0.9% of the total shopping market. So it's not significant. But these new initiatives may prove to be the key to breaking into this market. People working in the food sector would do best to jump on board now."
More information?
For more information, please contact BeCommerce (www.becommerce.be).
Perspective
Magazine and online blog for business leaders, brimming with new insights for a fresh look at their company.
Other articles of Perspective