Digitalize your processes
Published on 27/12/2016 in Inspire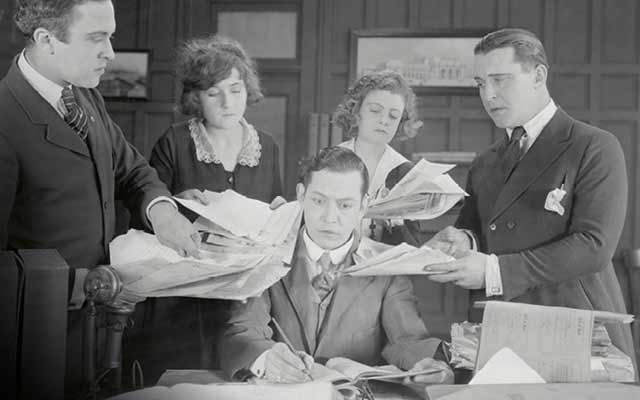 As company manager, you are sure to have thought about digitizing your communication and service provision. But have you thought about all your internal processes? In the future, big data analysis and artificial intelligence will eliminate a great deal of human intervention, detect problems and note trends. What processes can be computerized?
Ordering

Let your customers place orders digitally via a webshop or an Internet portal. Think about having the order recorded in your system directly from the customer's system. This is set to become the rule rather than the exception in the future. Within five years, orders will be generated automatically by things and applications, without human intervention.

Production

Computerize your planning in line with orders. In the future, this will be possible on the basis of data, backed up by information from external sources. Algorithms will then be able to predict the best planning with great probability. Complex production planning problems are being automated.

Logistics

Computerized stock is the consequence of computerized production, orders, logistics, etc. Goods movements are being computerized, too. By providing Wi-Fi cover, fork-lift truck drivers can be directed to take goods to the right place as quickly as possible. With RFID, products are traceable everywhere.

Invoicing

Just as orders can be transferred from system to system, so invoices can be entered directly and electronically into the customer's books. This is faster and uses less paper. You can also send a text if a payment is late. Analyses and reports are generated automatically: who pays quickly or slowly, whose payment is always correct, etc.

Support

By enabling your staff to answer the company telephone from their homes, you can provide service 24/7. There are various solutions for setting up a simple helpdesk for home workers, without the customer noticing. For that matter, within five years calls will be answered by artificial intelligence. The voice intonations of the caller and the words used will be directly interpreted so that the answer is appropriate.
More information?
Changing your ideas about internal digitalization? Contact us via perspectief@proximus.be
Perspective
Magazine and online blog for business leaders, brimming with new insights for a fresh look at their company.
Other articles of Perspective