Jo Caudron: "Digitization does not equal digital transformation"
Published on 08/12/2020 in Inspire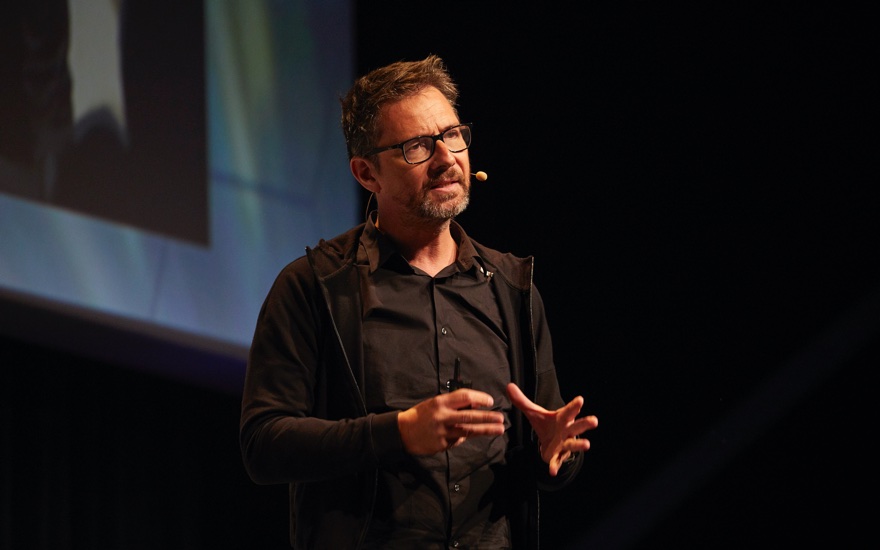 Jo Caudron founded Scopernia. He advises global players on the opportunities and pitfalls of the digital transformation. In this interview, he discusses how this transformation is changing our society and our business models.
You state that digital transformation is changing society as a whole. How is that noticeable?
Jo Caudron: "Our society is changing at its core. We think about work, housing, mobility, climate, and health in a totally different way than we did just a few years ago. For example, we want to be globally active, without having to relocate. These evolutions are all linked to each other and influence the way we think, live, and do business."
"These social evolutions cause disruption everywhere. Whether in the travel sector, the HR world, or the music industry. In that case, digital transformation is no longer a matter of a cost or revenue model; it is primarily about survival. You can compare it to overcoming a disease. Just as a cured patient with regained enthusiasm often grows into a better version of themself, that social transformation offers opportunities for companies to grow."
What is the best way for a company to make use of these opportunities?
"I use the acronym SUPER to deal with the changes: See, Understand, Plan, Enable, Run:
See: look beyond your familiar surroundings. Those who only base themselves on trade shows and magazines from their sector miss out on the bigger picture.
Understand: estimate the impact of change on your business.
Plan: get on with it and get to work.
Enable: put all the pawns, people, and technologies in the right place.
Run: the last step is to execute everything."
Do you think that Belgian companies seize the opportunities of the digital transformation?
"In many cases, companies only digitalize their existing processes. They create a new website, focus on social media, and build a chatbot. In the end, they're still selling the same products. I don't consider that a transformation."
"True transformation only comes about when an organization succeeds in adapting its business model to current and future social trends. Think, for example, of the music industry, where we no longer buy records, but subscribe to a streaming service. Or think of electronic driving and car parts that shake up the automotive industry."
True transformation comes about when an organization adapts its business model based on social trends.
Jo Caudron, transformation strategist
Are we Belgians lagging behind in terms of digital transformation?
"Most of the leading technology players are located – with a few exceptions – in China and the United States. Does that mean we should throw in the towel? Of course not. There remains sufficient room for diversification, including in terms of location and services."
"Global models also offer opportunities; international booking platforms get a foothold here in Belgium, but the restaurant visit itself remains a local experience. Why shouldn't Belgian telecom players facilitate the innovations of global players? Companies that only offer the same things as Amazon urgently need to reinvent themselves."
Do our governments offer sufficient support?
"In my opinion, policymakers lack vision. They manage to fit a piece of the puzzle in, but miss the overall picture. Like many companies, they assume that in ten years' time, the world will still look the same as it does today, but just a little more digital. They underestimate social evolutions. That's why educational institutions must also teach their students how to deal with change. Now more than ever, agility and resilience are key to guide a company and a career into the future!"
Jo Caudron has been active as a digital entrepreneur and advisor for years, among others with his innovation company ScoperniaNew window, the former Duval Union Consulting. He is a popular speaker and author of bestsellers such as The world is round.
One
One magazine is the Proximus B2B magazine for CIOs and IT professionals in large and medium-sized organisations.
Other articles of One