How is butcher Renmans dealing with disruption?
Published on 30/10/2019 in Customer Stories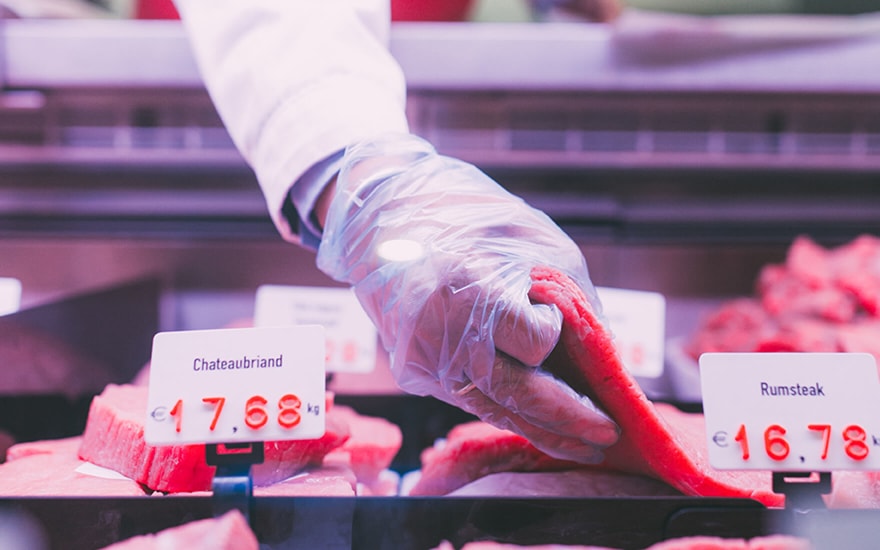 Digital disruption is in full swing, even for traditional trades like butchers. Butcher Renmans called on Proximus Advisory Services to map out the challenges and find the best way to adapt to the new circumstances.
It's not hard to explain why a meat-processing firm like Renmans needed to join the digital story, says Head of Facility & IT at Brabhold, Thomas Bovy. "We noticed a few years ago that our market was changing radically. Consumers increasingly expected to be able to place their orders online and collect these orders from the stores or have them delivered to their homes. We started to draw up roadmaps along these lines back in 2016."
Various workshops
It soon became clear that we needed to bring in external knowledge for this major transformation exercise. "Renmans has always attached a great deal of importance to quality and therefore still works in a traditional manner," Bovy explained. "An external partner, with a critical view of our plans, would help us optimize and restructure our processes.
We organized a number of workshops at which we developed a vision and identified customer profiles. It is important to realize that we are not a webshop or a mail order firm. We are still a butcher. All these insights were presented to the Management and they eventually gave the go-ahead."
We often had a gut feeling about where we needed to be heading, but it was very valuable to be able to check that feeling, as well.
Thomas Bovy is Head of Facility & IT at Brabhold
Three-phase process
The practical implementation of the workshops resulted in three main blocks, said Bovy. "The first step was to completely revise our corporate website. Who is Renmans, in fact? The website needed to answer this question, because it turned out, for example, that a lot of people did not know that we are a totally Belgian family business.
The second phase was to rework our marketing and media strategy, with a new advertising agency and paying a lot more attention to social media. The third and final phase is still underway: here we are adapting our systems to enable online orders and deliveries. We are introducing this gradually in the three countries where we operate: Belgium, France and Luxembourg."
Professional guidance
Throughout the entire process, Renmans was able to call on the advisory role of Proximus, the Advisory Services. Bovy: "They guided and underpinned the whole procedure. Of course, we often had a gut feeling about where we needed to be heading, but it was very valuable to be able to check that feeling, as well.
One of the things they pointed out to us, for example, was that we needed to make our service provision broad enough and we also needed to make sure that we had enough resources and people to be able to achieve it all. That's how we will reinforce our teams."
Thomas Bovy is Head of Facility & IT at Brabhold, which provides support services for the Renmans stores. He started working there in the year 2000, after studying IT. He began in the distribution department because at the time, there was no specific IT department. In his free time, he likes boxing and cycling.
Renmans was established in 1978 and now runs around 400 butcher's shops, most of which are in Aldi stores. There are around 300 branches in Belgium, 95 in France and 12 in Luxembourg. The company employs almost 4,000 staff.
Advisory Services, what is that?
Working out a digital transformation project together that identifies your main goals and obstacles. Our consultants guide you on the road to tomorrow, from inspiration to implementation, and this tailored to medium-sized to large companies. Next to concrete IT consulting, we advise you on how to transform your business and organization.
Proximus advised us to make our service provision board enough and to ensure that we had enough people. That's why we went and recruited digital specialists.
Thomas Bovy is Head of Facility & IT at Brabhold
Do you want to implement a digital transformation but you don't know where to start? We draw up a plan together that maps out and achieves your goals.
One
One magazine is the Proximus B2B magazine for CIOs and IT professionals in large and medium-sized organisations.
Other articles of One