Here's how to make a success of your cloud strategy
Published on 13/02/2020 in Inspire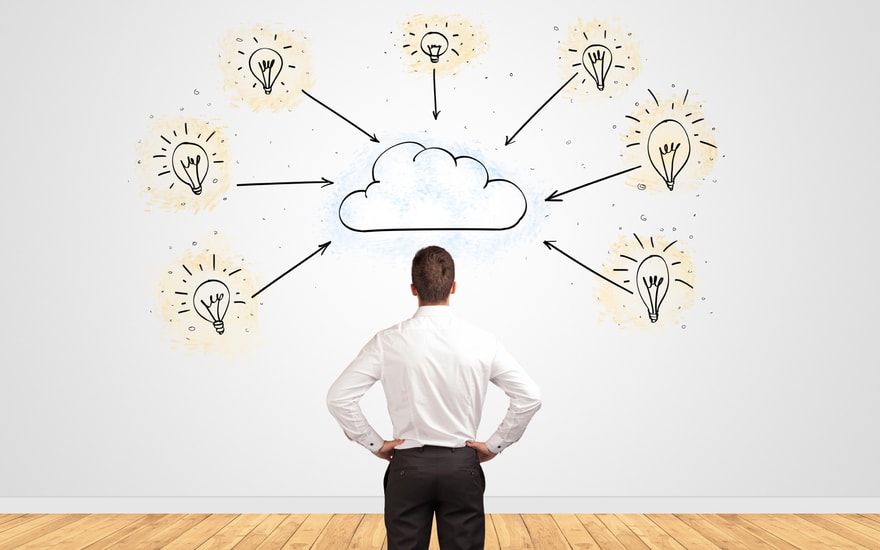 Benefiting fully from the cloud? You can only do that successfully by allocating the right applications and data to the right cloud. Solutions based on every type of cloud, including Microsoft Azure, each in line with your needs.
In the cloud, you can use IT services without the need for your own infrastructure. You simply purchase the services, just as you purchase electricity from a power socket. You can choose between a private cloud (based on infrastructure that you use exclusively, on-premises or through an external provider), a public cloud (based on shared infrastructure, such as with Microsoft Azure) and a hybrid cloud (a combination of a private and a public cloud).
Do you know the difference between the different types of cloud?
Curious about what benefits a public or a private cloud have to offer your company? Ready to move to the cloud?
The most important decision that you have to take is weighing up what data and applications you move to what type of cloud. Needless to say, this is not a decision to be taken lightly. You place important criteria such as flexibility, security and performance orientation against possible advantages of scale and cost savings. It is important that you work out what you want to achieve by migrating to the cloud, how heavily the financial aspect weighs here and how smooth you want the transition to be. That issue is different for every company, of course.
Microsoft Azure, the whole spectrum
Microsoft Azure is a leading supplier of cloud services for building, implementing and managing every possible cloud application. Azure is hybrid by design. Azure is known for its position as a hypercloud: the only solution on the market that covers the whole spectrum, from edge, to on-premises, to full public cloud. Across the entire chain, users always have a consistent experience as regards matters such as security, identity management, data management and application development.
Microsoft Azure is available worldwide and just keeps on growing. Hundreds of new possibilities are added every year. The striking thing here is that Microsoft injects the applications with new technologies, such as artificial intelligence. That gives users even better support, among other things through targeted suggestions.
Experienced partner
Proximus offers solutions based on every type of cloud, including Microsoft Azure, each in line with your needs. Every migration to the cloud is different and far from every company has the people and the experience to develop an optimal cloud strategy.
"We have a very wide range of offers for Microsoft Azure," says Bart Watteeuw, Director ICT Benelux at Proximus. "Sometimes we just supply licenses, or we put together a catalogue with all sorts of managed services. We do that both for small SMEs – via our partners – and for multinationals." The Proximus service portfolio around Azure includes consulting services, such as cloud discovery, but also the actual migration to the cloud and the managed services afterwards.
"We assist companies that transfer existing applications to Azure and so benefit fully from the advantages of Azure," says Bart. "But we also enhance the operating processes of a company with services that are available with Azure, such as machine learning, API management or IoT applications. Our clients can count on an ecosystem of digital transformation partners, with ClearMedia and Codit, aside from Proximus."
Want to know more about hyperconnected infrastructure and the key role for the cloud?
Any other questions about the cloud?