Dendermonde's secret weapon to more accurate marketing efforts
Published on 28/09/2018 in Customer Stories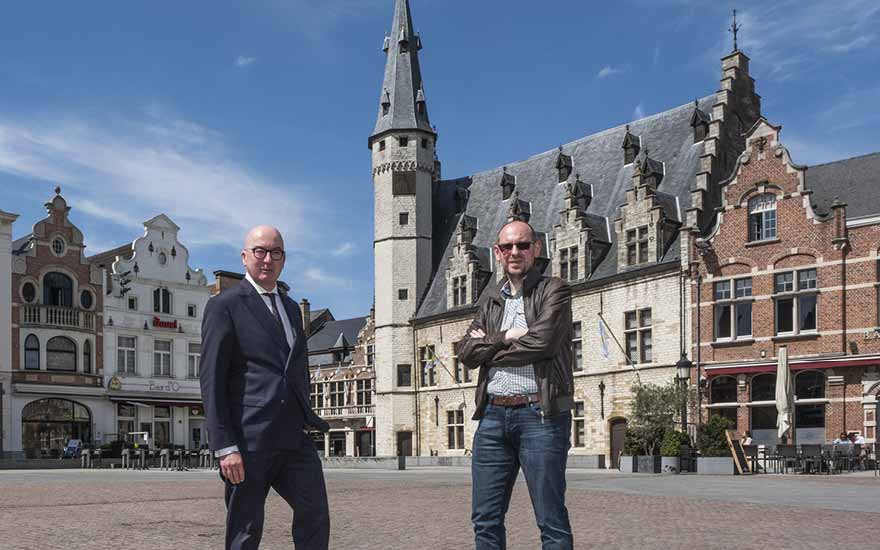 Over a two-year period, Dendermonde is recording visitors to public events via location-based analytics. The results of these analyses help the city to organize its marketing and crowd control more efficiently.
In Dendermonde, digitalization is an essential element of the city's policy plan. "We are following a number of paths," says Mayor Piet Buyse. "Among other things, this involves the smart city concept, whereby we aim to make optimal use of digital services, for both staff at the municipal authorities and for citizens and companies."
A second path is that of smart data: the city acquires new insights by analyzing big data. "In Proximus Analytics, we found a solution to gain a better idea of the number of people attending large-scale events and where they come from," says Patrick Segers, Head of the Tourism & City Promotion service.
The city of Aalst uses data analytics to improve safety at local events.
Recording visitors
Last year, Dendermonde called on Proximus Analytics for various events, including the Christmas market, the Katuit Giants Parade and the Boulevart openair festival. "Information about the visitors to the events enables us to measure the results of our marketing efforts in concrete terms," says Buyse. "We now know how many visitors there were and which regions they came from."
Valuable information
This information is of great value for the city's tourism service. "The results clearly show that we are reaching the right target groups with our campaigns," Segers explains. "The figures confirm our gut feeling." And at least equally importantly, these figures provide a basis for new policy choices. "For instance, we could opt for targeted promotion in other regions, after which we can measure the effect of the campaign via Proximus Analytics."
In that respect, it would also be especially interesting for the city to link the data on where visitors come from to anonymous information about their socio-economic background. "In terms of marketing the city, that would be a particularly powerful instrument," says Segers.

The results clearly show that we are reaching the right target groups with our campaigns.

Patrick Segers, Head of Tourism & City Promotion service.
Future vision of the city
Mayor Buyse: "Tourism around the Flemish coastal cities is gradually reaching its limits." The Scheldeland region presents itself as a worthy alternative, with its culture and nature. "But to be able to carry out targeted promotion, of course you first have to map out the existing situation – and then keep taking repeated, targeted measurements. That's what we're doing now." The Proximus Analytics project also goes along with the preparations being made by the police and emergency services for the Ros Beiaardommegang in 2020. Hundreds of thousands of visitors come to this event, which is held once every 10 years.
Dendermonde lies at the confluence of the Dender and the Scheldt rivers. The city has more than 45,000 inhabitants.
Patrick Segers is Head of Tourism & City Promotion service
Want to know more about Proximus Analytics and Big Data ?
One
One magazine is the Proximus B2B magazine for CIOs and IT professionals in large and medium-sized organisations.
Other articles of One