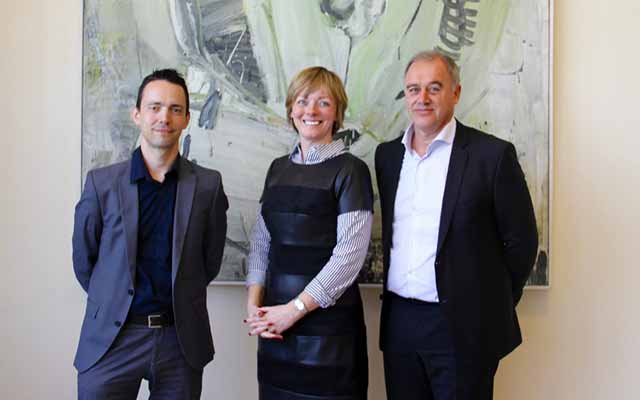 What does the future hold for datacenters? The members of Beltug, the association of Belgian digital technology leaders, considered this question during a study day. The answer lies in the hybrid model.
"These days, everyone uses something as a service," says Tibor Kosche, VP Global Sales at T-Systems Digital Division. "First and foremost, the datacenter is the technology that makes a cloud service possible." As a business, you can't escape the need for datacenter services. T-Systems responds to this need via its own public cloud with datacenters in Germany. "I firmly believe in the hybrid model," Tibor Kosche adds. "Some of the data and applications in the cloud, others on premises, but with the two totally integrated."
Managed services
Pepijn Goossens, Manager IT Service Continuity at the Koninklijke BAM Group, explains how the construction company – which has European sites in the Netherlands, Germany, Great Britain, Belgium and Ireland – switched to a centralized approach to back-up, restore and disaster recovery. Here again, they use a hybrid model. Pepijn Goossens: "We work from a central datacenter. A partner takes care of our back-up and restore as a managed service." Koninklijke BAM Group is now looking into ways of including public cloud provider services in this model, as well.
For Multipharma, moving to new headquarters prompted a review of the entire IT infrastructure. The company, which runs 300 pharmacies in Belgium, joined forces with Proximus for its business network and datacenter. "It wasn't a sensible idea to set up our own datacenter at the new site," says Bernard Pierre, temporary IT manager at Multipharma. "The investment was too big." The migration to the Proximus datacenter took place step by step. Bernard Pierre: "Our own IT team saw a lot of changes. The emphasis now is more on vendor management and less on technical expertise."
Super hybrid
Gunter Dewitte, manager Core Technology Services at Delaware, sketches the 'IT infrastructure of the future'. "We are moving towards a super hybrid model," he says, "with a combination of all sorts of cloud services and smart devices." The IT infrastructure of the future will be based primarily on software and operate independently of hardware. Gunter Dewitte: "The providers are taking on the role of cloud broker. They will be responsible for connectivity, integration and security, supplemented with management services for the cloud, devices and applications."
More info?
Leander van Laerhoven, Sales Specialist at integrator Dimension Data:
"Customers are increasingly opting for hybrid solutions. Apart from the technical aspect – the integration between cloud and on premises – a lot of other issues come up here too, such as the physical location of the data, the required SLAs and the exit strategy."
Philippe Van Doorne, account manager at cabling manufacturer CommScope:
"I have the feeling that the Belgian market is lagging behind a little. Luxemburg, for instance, is a lot further ahead and now has a Tier 4 datacenter. In general, we can assume that businesses will increasingly fit the datacenter into a hybrid strategy."
Share your opinion about news
Do you want to share your opinion or comment?
To comment login to Facebook.