Data determine the future of your physical store
Published on 02/12/2019 in Inspire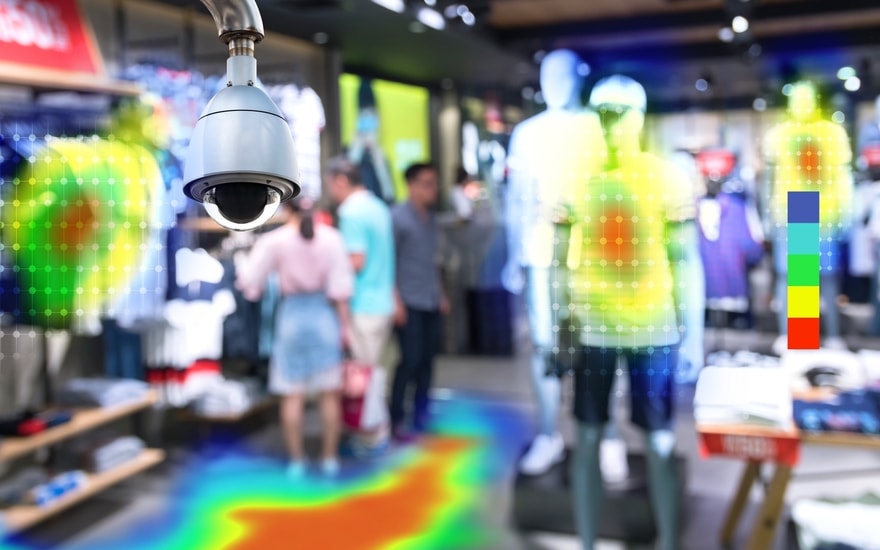 Retail has been under a lot of pressure from e-commerce in recent years. On the basis of mobile and socio-demographic data and IoT data, as a retailer you take decisions that make the difference between success and failure.
Physical stores have had trouble bringing in customers for years now, so they need to reinvent themselves. But the customer of the past no longer exists," says Joke Tisaun, IoT Solution Manager Retail at Proximus. "These days, there are various types of customers with constantly changing needs. What's more, a modern, multicultural society also gives rise to a varying range of needs and that, too, has an impact. And via webshops, people can order the product that they want in an instant, even from the other side of the world."
We help you to be more efficient and to enrich the customer experience online and in-stores.
Data tell you what works and what doesn't
"As a result, customers have become far more demanding and they have different expectations. Webshops have no problem with that, because data from their customers are automatically collected and analyzed. On that basis, customers are offered a superior customer experience. Physical stores have to do this themselves and literally get to know their customers better. In an initial phase, data analysis will help take better decisions. Later on, AI can optimize and computerize processes so as to test what works and what doesn't in store very quickly."
Data analysis from customer behavior is a vital step in optimizing the customer experience and can be used to test and measure what works and what doesn't in store very quickly.
Joke Tisaun, IoT Solution Manager Retail at Proximus
Improve customer relations and experiences
"As a retailer, you can collect data from various sources: via sensors in your store, or via mobile data from smartphones in and around your store (location analysis) that can be supplemented by your own or other data sources, such as socio-demographic data. These pooled data offer insights on three levels. At the lowest level, counts will show you how many people there are in and around your store and exactly where they are."
"At the second level, you gain insight into the behavior of your customers. How long they spend in your store, how often they come back, what route they usually follow in your store, etc. At the third level, you gain insight into your branch. Socio-demographic data provide that extra dimension to sketch out the profile of your customers and give you an idea of the potential of your store. These different levels compliment each other when combined into a retail dashboard."
"Thanks to data analysis of customer behavior, you can decide how you can improve your customer relations and experiences. Give your customers a reason to come to your store, ensure personalization. Thanks to data analysis, you create a 'butler' who responds perfectly – but subtly – to what your customers want."
Four insights that you gain from data analysis to determine the future of your store
1. (Re)location
Opening new stores, closing poorly performing stores: nowadays, the decision is based on gut feeling or on statistical data from local residents. You also need to know who works or does other things in the area around your store during the day.
2. Customer profiles
To gear your range better to your customers, you have to know who they are. For that, you need to know the answer to questions such as: what precisely is the profile of your customers, how loyal are they, what are their travel times, etc.?
3. More efficient advertising
Do you know where your advertising will reach your customer. In their letterbox at home? In the evening by email? During the day while they are out and about? Data about where, when and through which channels you'd better advertise, help to increase your impact. And you create added value for partners who advertise in your store, as well.
4. Benchmarking
Objective results show how you are performing compared with your other locations. You need to take the right decisions: which locations are doing well, which are doing less well? And what is even more important is to know why certain locations do well or less well.
The 'omnichannel' use-by date is expired. These days, retail specialist Gino Van Ossel takes a more reserved view. "It's no longer omnichannel, but optichannel."
One
One magazine is the Proximus B2B magazine for CIOs and IT professionals in large and medium-sized organisations.
Other articles of One