Smoother fleet management thanks to ConnectMy.Car
Published on 13/02/2020 in News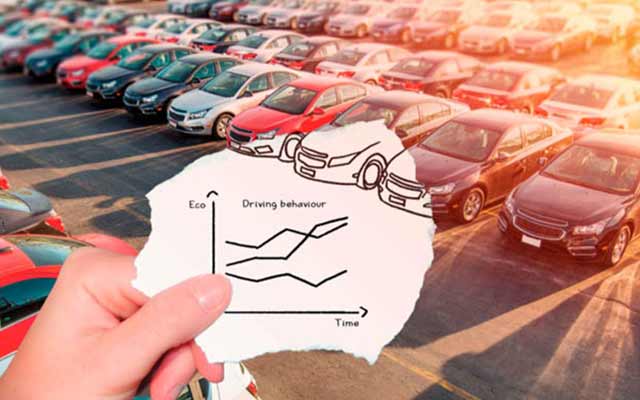 ConnectMy.Car, an open platform from Proximus and Touring, pushes back the boundaries of mobility. The solution collects data on the car and driving behavior. A permanent Wi-Fi hotspot is also created. A blessing for both fleet managers and drivers.
Proximus and Touring have combined their years of experience in mobility, innovation and connectivity to put modern mobility into practice with the connected car. The ConnectMy.Car solution helps fleet managers and drivers to constantly gather and exchange information.
How does it work?
ConnectMy.Car is an integrated system based on a simple plug-in device. This collects useful data in real time, such as location, (technical) details about the vehicle (e.g. engine status) and driving behavior, enabling the system to identify problems even before the driver is aware of them. If the driver expressly consents, these data can be shared with various service providers via an open but secure platform. A system that offers maximum transparency and at the same time takes accounts of the driver's privacy.
Advantages for fleet management
The data collected are very useful for the management of a company fleet. They can also be used with a view to technical interventions for vehicle assistance. In addition, the details collected by the plug-in device can be used to improve driving behavior, promote environmentally friendly driving, record the use of the car and the journeys made, detect technical problems on time for preventive purposes, pay for parking automatically, and much more.
Wi-Fi hotspot
Using a 4G connection, the device generates a permanent Wi-Fi hotspot in the car. The driver can establish a connection at any time, not only with his smartphone but also with several laptops and tablets. So the car becomes a mobile office (when parked) and pointless journeys can be avoided.
Those who so wish can take the solution further. Thanks to the open platform, providers can develop and add applications. The application is not a fixed product: it can be constantly updated and modified. With all these options, the choice as to whether or not to share information always lies with the driver.
Assistance
In addition, a Touring assistance formula will also be offered with ConnectMy.Car. This can easily be linked to the Touring assistance app for ultra-fast, personalized service.
More info?
Or go to https://connectmy.car/
One
One magazine is the Proximus B2B magazine for CIOs and IT professionals in large and medium-sized organisations.
Other articles of One