Co-creation: innovating, together with your competitors?
Published on 01/05/2018 in Inspire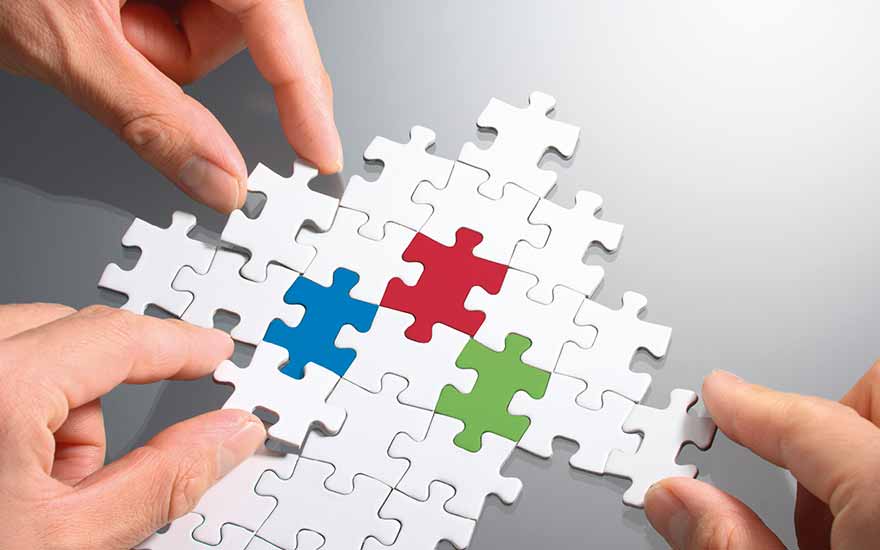 Doing business in 2018 means taking account of volatility and uncertainty. The previous focus on sales to bring about growth is no longer enough. But what's the alternative? Both big multinationals and startups are increasingly finding the answer in co-creation.
Customers expect ever more added value and keener prices. Products and services are becoming a commodity on a huge scale. What's more, technology is changing so quickly, with such big side effects for the whole of society, that the effect is compared to a tsunami hitting human existence. As a result, competition between companies is often not sufficient as a driving force for innovation.
From competition to co-creation
In this new world, companies are therefore increasingly opting to work together to create unique added value. Cooperation is frequently sought between complementary companies, but sometimes between competitors, as well. One striking example of successful co-creation between direct competitors is the Sony-Samsung case. In 2004, Sony Corp. began cooperating with its biggest rival, Samsung Electronics, to develop and produce LCD screens for flat-screen televisions together. This close cooperation led to the immensely popular 'Bravia' from Sony and 'Bordeaux' from Samsung. The combined market share of both companies doubled.
Building bridges
A more recent example is the current cooperation between Ford, Toyota and Suzuki, which are developing new standards in vehicle telematics. They aim to offer a universal alternative to Google's Android Auto or Apple's CarPlay. These companies have understood that fast-changing technology, shorter product lifecycles and sky-high research & development costs can ruin an isolated company. Cooperation makes apparently insurmountable challenges suddenly feasible.

Cooperation makes apparently insurmountable challenges suddenly feasible.

The right partner
Cooperation offers advantages, but how do you make contact with suitable companies? Networking events and seminars are perfect for this. For international networks you can go to the Enterprise Europe Network (www.enterpriseeuropevlaanderen.be). This was set up specifically to assist SMEs with international trade and innovation. It brings together over 600 organizations in 60 countries and, thanks to intensive mutual contacts, can quickly find just the right partner company for you. Finally: don't gaze blindly at the assets of a company on paper. Take the time you need to talk to potential candidates on several occasions. After all, for successful co-creation, it is not only important for all partners to benefit from the cooperation. Things must click between them, too.
The five laws of co-creation
Co-creation requires a great deal of preparation. So don't wait until you are almost under water. The earlier you start, the better.

Don't necessarily go for the most logical or the easiest partner, but look for unexpected combinations. They lead to unsuspected opportunities.

Don't sit in a corner brooding on a concept that you then go and sell to potential partners, but involve them right from the outset. This is the best way to create real commitment.

Ensure total transparency and set down agreements clearly on paper. That way, you create a solid relationship based on trust.

Choose one common team leader for the entire co-creation project. Just as a conductor brings all the strands of his orchestra together to form a single whole, so one person makes sure that all partners and all processes are in line with one another.
Perspective
Magazine and online blog for business leaders, brimming with new insights for a fresh look at their company.
Other articles of Perspective