Cheap Internet abroad
Published on 30/04/2015 in Customer Stories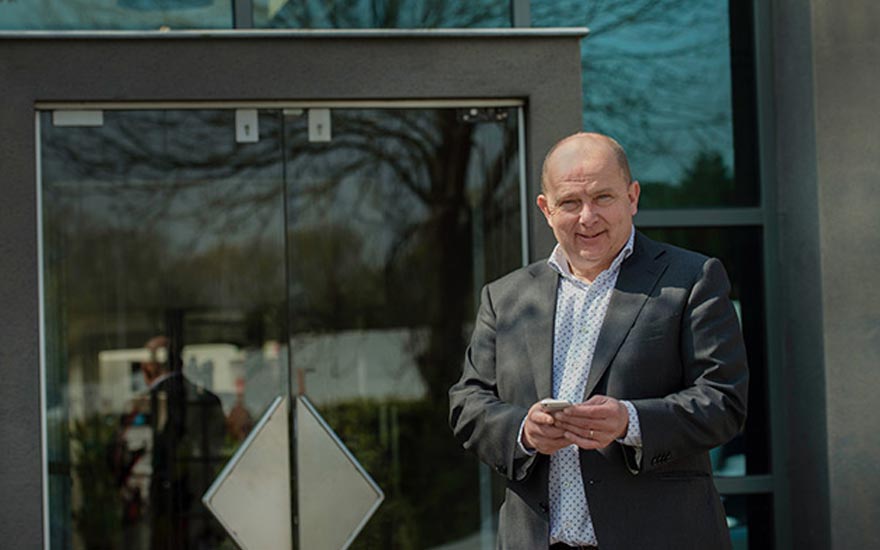 Email and the Internet don't stop at country borders. To remain accessible abroad but keep the costs down too, Van Bavel relies on Proximus's Shared Data Roaming Pack.
A free cocktail shaker when you buy a bottle of liqueur, a coffee mug with a company's new logo, a magazine offering a set of glasses at a special rate: you've almost certainly come across Van Bavel's products at some time or other. When you go inside the family company in Mortsel you immediately notice that just about anything can be used as a corporate gift, a promotional item or a free gift. We find Managing Director Jacques Van Bavel amidst thousands of examples of products – from printed bags, inflatable armbands and mouse mats to sunglasses and battery chargers. "Gifts are fun to give and nice to get", he says.
Off to see suppliers
The team in Mortsel works out the most appropriate proposal for each customer. "There is a large selection of standard products to choose from", says Jacques Van Bavel, "but we can also create a completely new solution customized by our own design team to suit the customer's specific requirements." Most of the articles are produced in China, where Van Bavel has its own procurement centre. In addition, Van Bavel visits numerous trade fairs, always on the lookout for new trends and products. "Besides me there are two other colleagues who regularly travel abroad", says Jacques Van Bavel. They visit suppliers in China and Hong Kong, as well as in Turkey and Eastern Europe.
An alternative to poor connections
"We want to remain reachable during our business trips", explains Jacques Van Bavel. "We work in a very competitive sector. We have to be able to react fast." When a customer asks a question, Van Bavel replies with an offer within twenty-four hours. "During foreign trips, we can't take the risk of waiting till we're back in the hotel in the evening to go through the day's emails. Moreover, the quality of the connection is often really bad and in some hotels Wi-Fi isn't even free of charge." So Van Bavel looked for a solution offering constant access to email and Internet via smartphone, even abroad, without the rapidly mounting costs of data roaming.
About Van Bavel
Van Bavel is a family company based in Mortsel. For three generations it has been specializing in promotional items, free gifts and corporate gifts. Van Bavel has 25 employees.
Business Benefits
Non-stop access to email and Internet via smartphone, even abroad
Roaming data volume can be adjusted to suit requirements
Employees share the available roaming data volume
Transparent costs, no surprises
One
One magazine is the Proximus B2B magazine for CIOs and IT professionals in large and medium-sized organisations.
Other articles of One