Fiber in historic residences of Chateauform'
Published on 20/02/2019 in Customer Stories 
Beautiful castles. It takes a little more to become a point of reference. Châteauform', a French group specializing in the organization of seminars and corporate events, is boosting its connectivity at the Château du Val Saint Lambert in Seraing.
The Château du Val Saint Lambert is Châteauform's second site in Belgium. This 'City' concept has already been established in Paris and in Düsseldorf. "Backed up by our many years' experience in Europe and at the Abbaye de la Ramée in Jodoigne, we know that connectivity is essential for our clients and for the success of their seminars", explains Jan Kleingeld, Country Manager for Châteauform' in Belgium.
Simultaneous connections
The events sector is fond of connectivity: screens, audio and video systems, home automation, lighting, etc. But Jan also addresses a phenomenon that is very much of our time: "Smartphones, tablets and laptops: the number of mobile appliances per participant has tripled. So, there is no room for compromise, and we are responding to this demand for simultaneous broadband for all our events. Fiber enables us to ensure this global interconnection."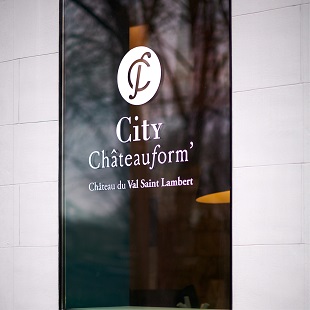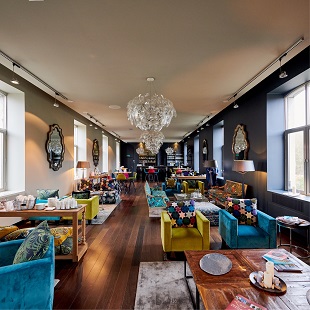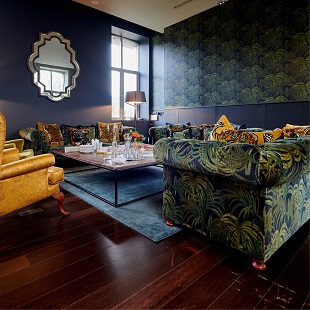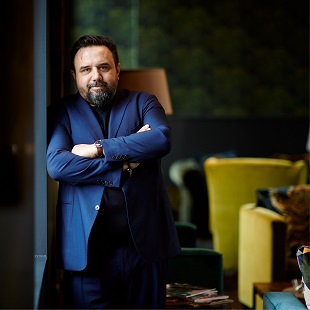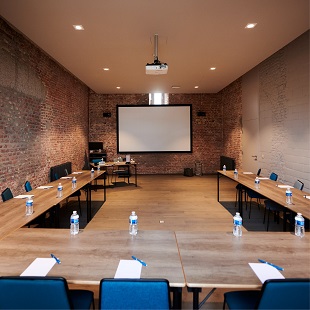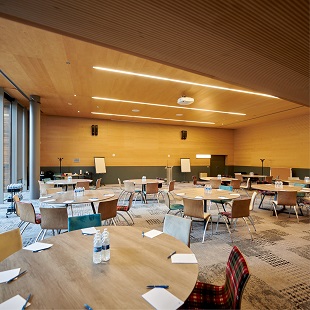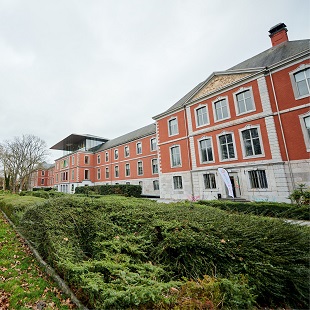 Success through interaction
The hospitality business is also a matter of collaboration. Châteauform' provides meeting rooms, of course, but above all it offers collaborative work tools. "We assist the client from the earliest stages to ensure that the event is properly planned. The aim is to provide technological tools that will properly pace the seminars and support the organizers and even the leaders. Again, maximum connectivity enables us to ensure interaction between participants," Jan goes on.
Outstanding cover
For Jan, the fiber solution is essential. "For this project, we started with the clients' needs and opted in favor of one local partner (Proximus) to provide the Internet coverage, the audiovisual equipment and the technical support for these large residences that characterize Châteauform'. Take the very tight installation deadlines before the Seraing opened, for instance. Proximus proved extremely responsive. That's what we expect in the long term, as well, in order to achieve the 76% occupation level planned for our rooms.
Châteauform' strives to create a homelike atmosphere. The emphasis placed on highly personalized service is precisely the challenge facing our sector.
Jan Kleingeld, Country Manager at Châteauform' in België
Digitalization vs. human contact
Jan has managed to find the right balance between a corporate culture that places the human aspect center stage and the essential need for digitalization. "Our sites are devoted entirely to seminars, where work and relaxation blend harmoniously and people will be able to take the time to think. Our digitalization consolidates our promise to ensure total (digital) comfort for participants, as well as offering new features that will make the difference. From interactive flip charts to giant screens and the ClickShare system, everything is provided for. But the aspect we advocate above all is human contact."
Trends and challenges
The MICE sector uses technology as a springboard and a differentiating element. Other trends and challenges are clearly emerging. "Châteauform' strives to create a homelike atmosphere. The emphasis placed on highly personalized service is precisely the challenge facing our sector. What's more, to assist our clients even more at other destinations and clearly understand their needs, our group has, for instance, acquired IME, a French company specializing in Venue Finding. And speaking of the future, we should point out that we are actively looking for a third address in Belgium," Jan Kleingeld concludes with a smile.
Discover if fiber comes to your enterprise.
Advantages
Fiber optic enables Châteauform' to meet a broadband demand for all the events organized simultaneously. The new interaction tools used by seminar organizers benefit from maximum connectivity. Continuity of service is ensured 24/7 by a dedicated hotline.
Châteauform', which was established in 1996, is the European leader in the organization of B2B seminars. In Belgium: 2 sites of its own, 42 meeting rooms, 65 talents and 25,000 participants per year.
The hotel sector holds no secrets for Jan Kleingeld, Country Manager at Châteauform'. He trained in Maastricht and has built his career in all four corners of Europe.