3 reasons why Proximus excels in customer service
Published on 15/06/2017 in Innovate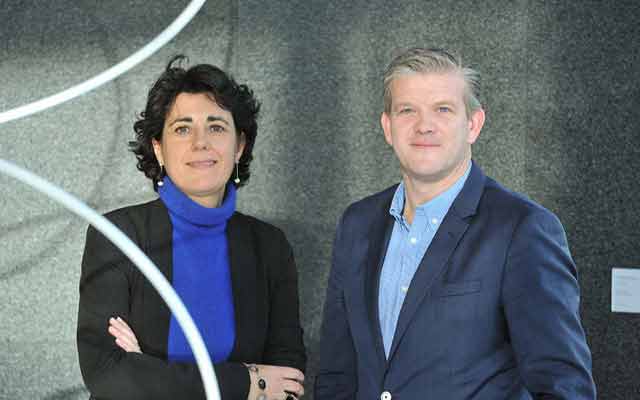 Quality at Proximus is also about aiming for perfection as far as client service is concerned. Katia Battheu, Director of Enterprise Operations at Proximus, and Pascal Vanswegenoven, Head of Business Support Centers, tell us more about their unique approach to the Belgian market based on proximity.
There is always somebody to help you as much as possible

"Amongst our professional clients, some have a fixed contact person. Our other clients can call upon the services of a team that exclusively deals with enterprises", Katia Battheu explains.

You have the support of a designated account team

Your account manager helps you with your commercial questions
Your customer support officers (CSO) help you with administrative questions and possible complaints


You get the full support of the enterprise service team

This team is ready to answer all non-technical questions.

Technical questions?

Our specialized service desk is there to answer your questions.

Client service close to you

"Right now the contact wizard on the website lets our customers, with one single click, get in touch with someone who is familiar with their individual situation and knows their company well." Pascal Vanswegenoven adds.

Katia Battheu: "we are investing a lot in training our staff so that, whatever the channel, they can provide the required help (telephone, social media, etc.)."

A unique approach, a reassuring consistency

Katia Battheu: "We are the only company on the market to have a designated manager and one or more designated customer support officers at the disposal of our clients."

Pascal Vanswegenoven: "It is not uncommon for our staff to have been dealing with the same customer for ten or even fifteen years. Empowered with their knowledge of the company they are dealing with, they are able to offer advice and to follow-up on long term projects."
1 + 2 + 3 = an exceptional satisfaction score
Katia Battheu: "Our personal approach is often cited as one of the reasons why our clients remain loyal to us. During satisfaction surveys, we often get a score around 90%. Of course, we are going to continue investing in this strategy."
More info
You will find the full details of your personal account team on www.proximus.be/mycontacts or you can call our Enterprise Service Team on 0800/55 200.
Read other articles
Perspective
Magazine and online blog for business leaders, brimming with new insights for a fresh look at their company.
Other articles of Perspective