Secure and quick backups? Cafca Software takes care of it with fiber.
Published on 02/10/2020 in Customer Stories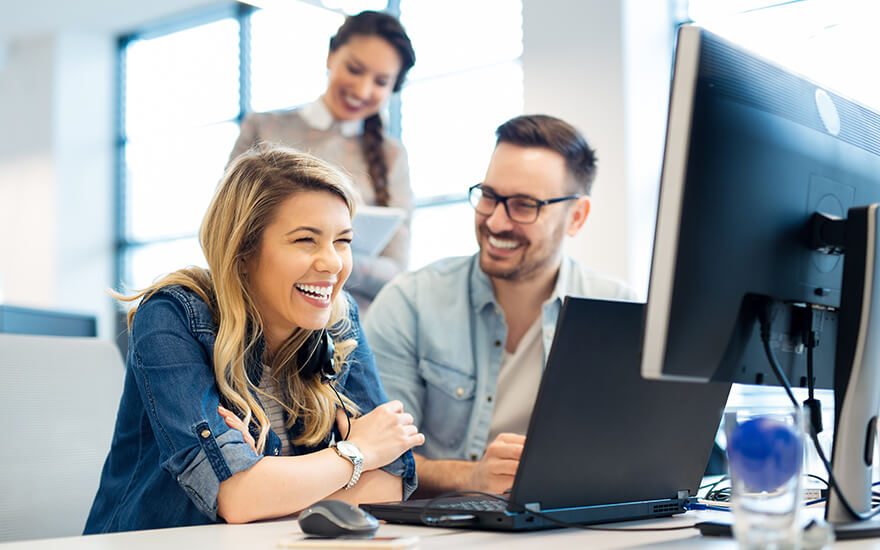 More and more companies want the speed of a fiber connection. But did you know that efficient teleworking and the expansion of extra services are also among the advantages of fiber? The Cafca Software company was first in line to experience it.
A few months ago, Proximus announced to the companies located in the Balendijk-Kristalpark that it was going to install fiber in the industrial park. Cafca Software is one of the businesses active there. It develops software with which construction companies, heating and air conditioning installers, electricians and installers of alarm systems can streamline their administration and orders. It was also one of the first companies to sign up for the fiber offer.
Two and a half times the speed
"We're an IT company, so the advantages and gains in speed of fiber really didn't have to be explained to us," laughs general manager Jean-Pierre Cuypers. "Previously we bought our internet line from another firm, but when fiber was installed we switched to Proximus. Our connection is now approximately two and a half times faster than it was before."
External backups every day
Cafca Software's internet connectivity and voice telephony both run over the fiber line. "Naturally we're constantly active on the internet, and our support department is also in telephone contact with customers all day," says Jean-Pierre. "In addition, we have quite a few employees who work from home, especially in these times of COVID-19, and so have to be able to log into our systems remotely.
Occasionally, mobile employees make use of this too, when they are with customers. Furthermore, we forward our backups to an external datacenter via the fiber line every evening. So we really can use as high a bandwidth as possible."
Previously we bought our internet line from another provider. With Proximus our connection has become two and a half times faster.
Jean-Pierre Cuypers, general manager of Cafca Software
Hosting their own services
The software developed at Cafca is offered as a SaaS, or Software as a Service. Customers need not install it on their systems themselves, but can log onto the platform via the internet. Currently the program still runs on a third-party server in a datacenter, but that could well change in the future. "We're currently thinking about putting that server in-house here with us," explains Jean-Pierre.
"Then we can also control everything ourselves. Whether we're going to host everything on-premise or just a part of the app, we haven't decided yet. But when our customers start to log in directly with us here, our additional bandwidth will really start to pay off."
Cafca Software of Lommel builds, among other things, a SaaS package that streamlines the administration of construction professionals and links it to the online catalogs of their suppliers. This way material can be imported into quotas, work orders and invoices very efficiently.
One
One magazine is the Proximus B2B magazine for CIOs and IT professionals in large and medium-sized organisations.
Other articles from One