Why your company data is at risk and how you can protect it
Published on 22/03/2019 in News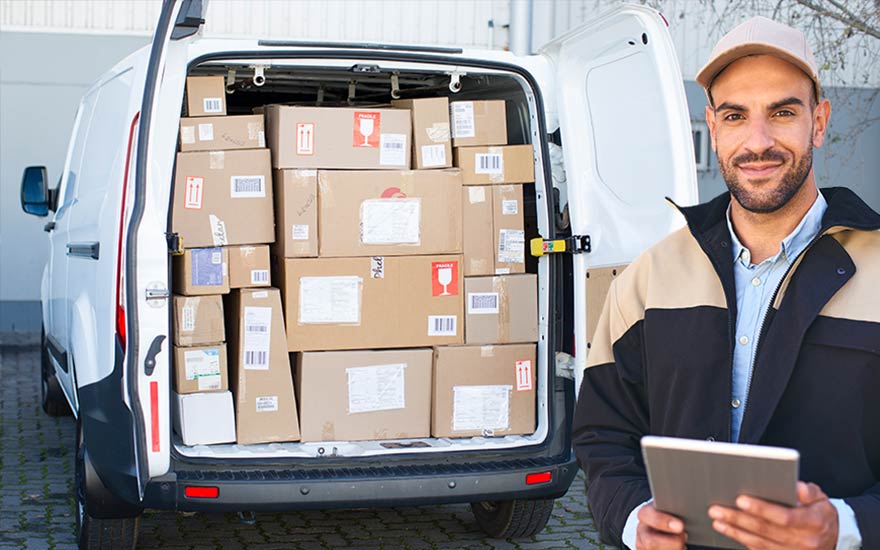 Let's be clear here: your company data is at risk. There are 3 main reasons for this: the number of mobile workers has increased, your company now puts more data in the cloud and your employees have a greater digital footprint than in the past. The question is are you running a major risk? Well, the answer is yes, as even reading an innocent-looking email can be a nightmare.
Our starter guide explains everything you need to know about building a successful and secure Enterprise mobility strategy.
Do you mobile worksafely?
The new way of working = mobile
The number of mobile workers continues to grow. By 30% each year. Until recently, mobile workers were mainly white-collar workers who preferred to work remotely, either at home or on the road.
But nowadays a new type of mobile worker has made his/her appearance. It could be cleaning staff or construction workers who have received a mobile device with their work schedule or day planning. In sectors such as healthcare, transport, construction and the ports, the number of mobile workers has risen sharply over the past year.
Until now, these employees had a relatively small digital footprint within their company. Most didn't even have a business email address. Now they suddenly have a mobile device with business e-mails, planning apps and much more. The impact on operational safety is therefore huge.
Protect data in the cloud
Five years ago, most corporate telephones had no access to sensitive information. You could use them to call, save contacts, maintain a calendar … but the link to the company was missing.
This has all changed. Not only do these mobile devices now offer access to sensitive corporate communication such as e-mails, they also tend to house applications that are connected to data within the company.
All that business data in the cloud makes data protection difficult. No wonder people with bad intentions are targeting these devices.
In the meantime, mobile cyber threats are on the rise: in 2016 only 7.5% of all malware was mobile, experts expect this to rise to 33% by 2020.
Forget hackers: keep an eye on your own employees
Don't just focus on hackers. Your own employees are often the weakest link when it comes to data security.
Companies really must take care that their employees do not, accidentally or by design, spread information from their mobile device.
For example, they might open an attachment and save it to their personal cloud space or Dropbox. Or take a photo of a whiteboard at work, which is then automatically synchronized with multiple cloud services. Or be careless when dealing with attachments, or connect their device to unsafe wifi networks, download harmful apps ...
Moreover, your employees also have more choice in terms of devices and operating systems. This applies both to their private devices and the laptops and smartphones that your company makes available. As an employer, you have to pay extra attention: all this diversity makes ensuring security even more difficult.
How safe is your digital workplace?
Do you want to continue your mobile journey with confidence? If so, then your organization needs good strategies and technologies. You can start by asking the right questions:
Do you know where all your company data is?
Do you store sensitive data in the cloud?
From which devices do employees have access to company data?
Can you block or delete company data remotely?
Our starter guide explains everything you need to know about building a successful and secure Enterprise mobility strategy.
Do you mobile work safely?