New prospects for Burocad Printing Creativity CEO Mieke Neven
Published on 01/06/2017 in Inspire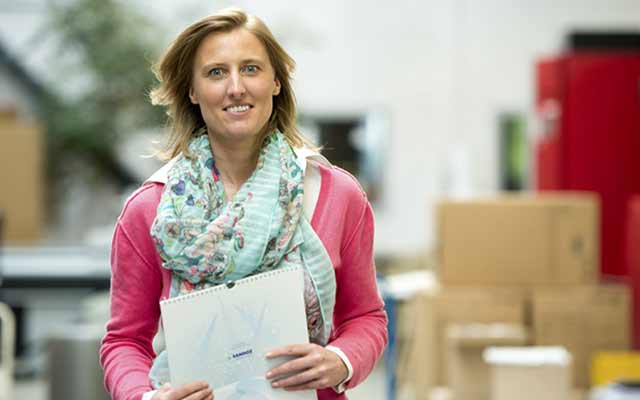 Burocad, a pioneer in digital printing, is celebrating its 20th anniversary this year. With five sites across Flanders, the Burocad group supplies personalized printed matter, packaging, displays, outdoor signs and interior design solutions.
Product innovations
"For the 'Take The Lead' course (Vlerick and De Tijd), I took part in a brainstorming session on 'Making Enchanted Objects with Data' by Tim Nagels (CMO at Microsoft). Refreshingly simple: list ten random objects. Then write down at least as many applications. Then came a mix & match which threw up some amazing ideas."
You get what you give
"Doing business means turning your own vision into decisiveness and daring. I spend a lot of time networking. Gathering to discuss a subject can be extremely enriching. As far as I am concerned, you get what you give. If you are prepared to communicate honestly and openly on both your successes and your difficulties, then you'll be rewarded with raw feedback and fresh insights into your most pressing issues."
Start small
"Creativity is everywhere, in everyone. From a colleague in production who performs a task more efficiently to our sales team that deals creatively with a commercial challenge. 'Creative Confidence' by Tom & David Kelley is a book that helped me fully develop our creative potential. Don't wait until an idea is big, but start small and grow through trial and error."
Want to share your own tips? E–mail your contact details to perspectief@proximus.com
Perspective
Magazine and online blog for business leaders, brimming with new insights for a fresh look at their company.
Other articles of Perspective