Blue Light Mobile now also includes voice function and priority options
Published on 30/01/2018 in News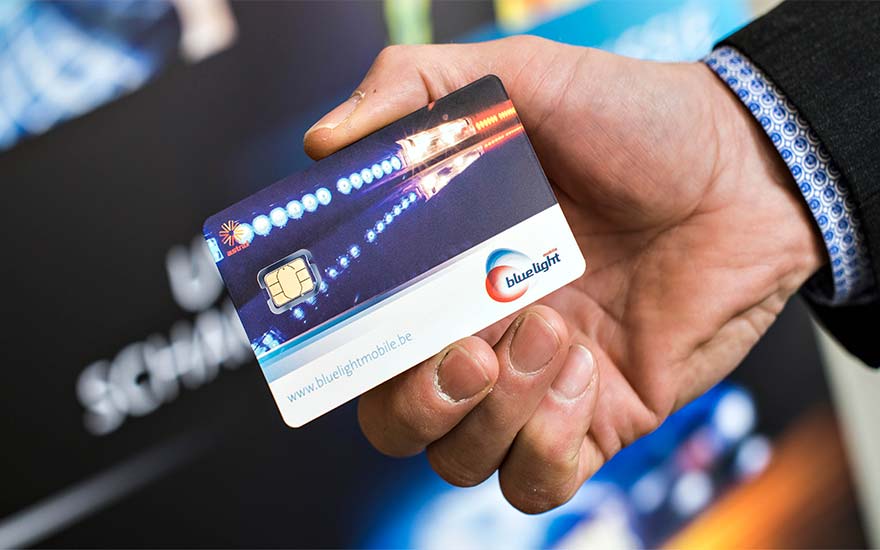 Blue Light Mobile, the priority ASTRID service that unites emergency and security services on all networks, now offers new functionalities, including voice communication, as well as extra priority options with Proximus.
ASTRID, established in 1998, is the telecom operator of all emergency and security services in Belgium. Thanks to ASTRID, the police, fire and medical emergency services as well as other organizations can communicate easily.
Blue Light Mobile
This communication takes place via the Blue Light Mobile service (BLM) for priority high-speed data communication. Since its launch in 2014, BLM has guaranteed secure access to all mobile phone networks in Belgium. Moreover, 11 networks in neighboring countries can be accessed via international roaming. The aim: to consult number plate databases, check identities, send reports, photos or video images, etc. On the Proximus network, BLM subscribers always have priority.
Find out all about Blue Light Mobile
New: voice and priority
The new generation of BLM SIM cards was recently presented. From now on, in addition to data transmission, voice communication is also possible. This means that in crisis situations certain users can make calls using their mobile by priority. These include mayors and officials in charge of emergency planning, for instance.
Proximus goes a step further here and offers two priority options on its network. The First level ensures faster data communication than that available to the general public. If the network is saturated, First subscribers are given priority access to the network for their data communication. Existing BLM subscriptions are automatically converted into First subscriptions.
The Prior level is reserved for 6,000 SIM cards which are given absolute priority over all other subscribers in the event of saturation, for both data and voice communication. These cards are intended among others for the police, fire and medical emergency services, airports, towns and cities, communes and provinces.
Get to know extensively the new Blue Light Mobile functions.
Members of the public can use App 112 BE in an emergency to call for assistance from the fire, ambulance and police services in Belgium.