Meet the winners of the contest
Published on 20/12/2017 in Innovate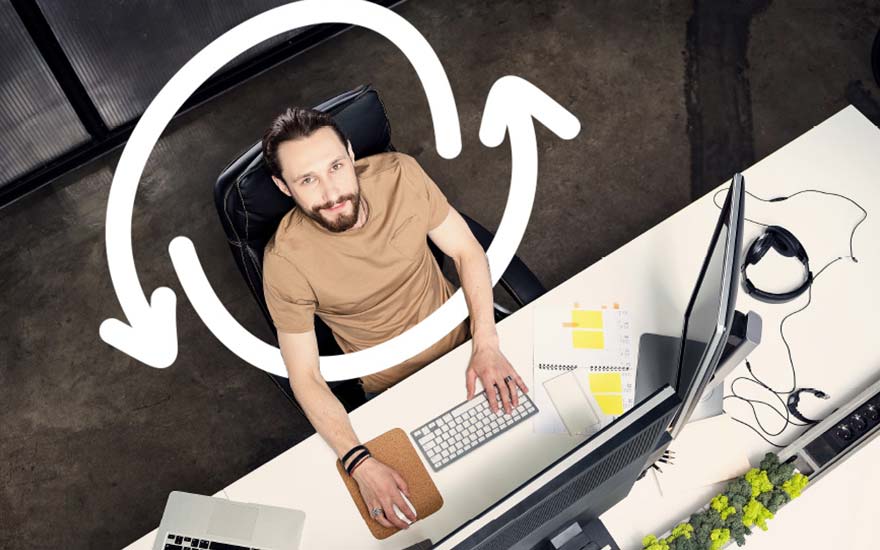 We are very happy to present you the 5 winning companies. They were delighted to hear they would soon be visited by a Proximus Enterprise partner for a free 360 ° advice worth € 2,500. Who are they and why do they want to be ready for tomorrow?

Siemoens
Optimise communication and efficiency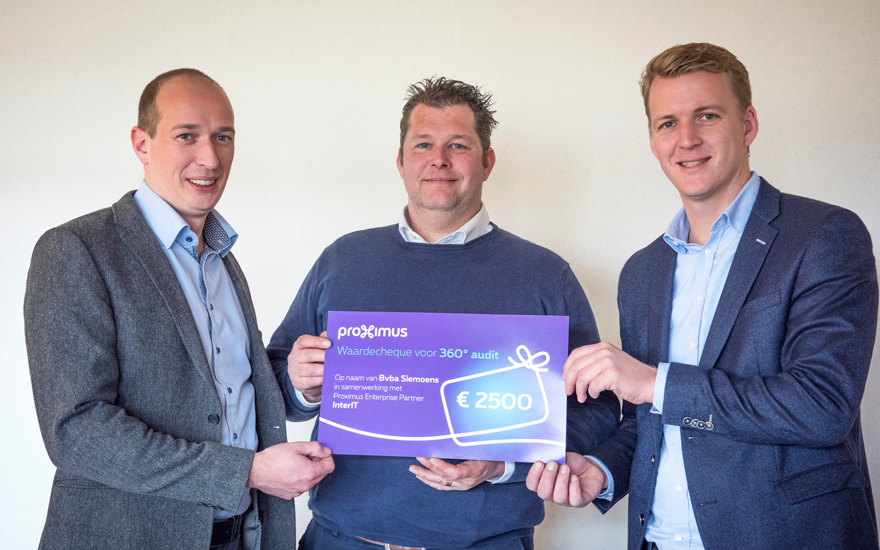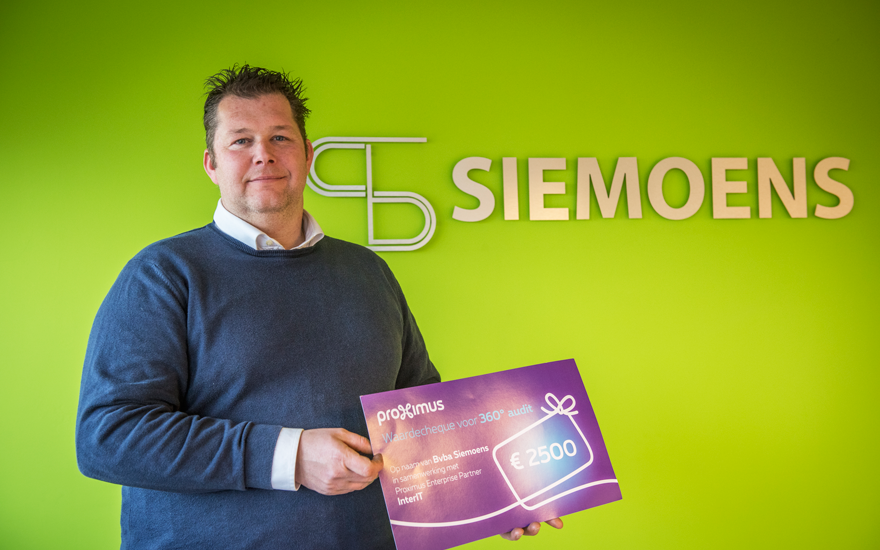 "I want to meet people that tell us what's possible"
Since 1978, Siemoens develops construction projects – primarily for the government, but also on its own. "Schools, allotments, social housing … we build many buildings. We work with twenty in-house collaborators and specialised sub-contractors," explains business owner Olivier Siemoens. Among other things, customers appreciate the company for its flexibility. "Our project managers are directly involved in all our construction sites. This allows us to keep our eye on the ball and solve problems rapidly."
Evolution towards a modern organisation
In the last twenty years, Siemoens has evolved from a traditional SME to a modern organisation. For instance, the IT has been completely renewed. Today, its vans are equipped with track and trace devices and building dossiers are digitised and are therefore available online. A project management system, which encompasses customer information, ensures everything runs smoothly. If a question arises on site, it's possible to organise a videoconference and real-time photo sharing via a tablet. "This fast communication helps us make the right decision quickly," says Siemoens.
Another digital leap
Siemoens wants to take another leap with digital technology. "There is a shortage of qualified technicians, and this impacts our output on projects. It is therefore important to optimise communication and efficiency. I want to meet people that tell us what's possible, because we don't have time to do it ourselves. That is why I'm very interested in the audit."

The Proximus Enterprise partner InterIT will take care of the 360° audit at Siemoens.
IN-Z
Mobile working and always being available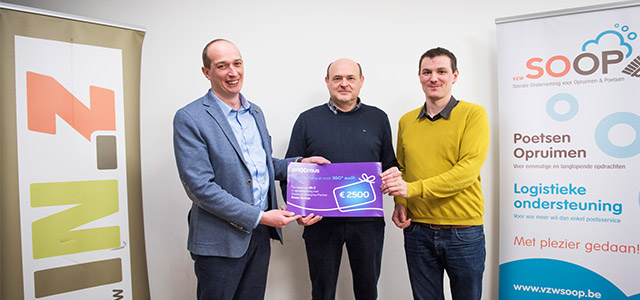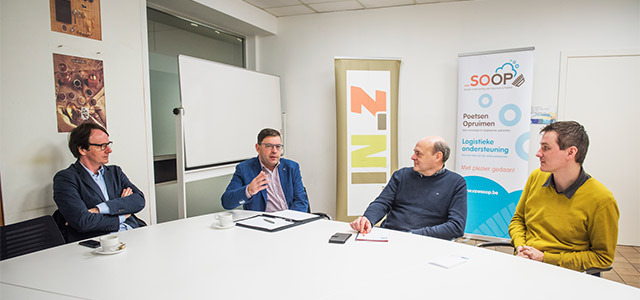 "Digitisation helps us work in a customer-centric way"
IN-Z is going all-in on social profit. The social company from Limburg creates jobs for disadvantaged groups and is constantly on the lookout for new ways to deliver. "We map out local needs and broaden the opportunities for new jobs by acting on social needs," Stijn De Winter, systems innovation manager explains. Over 20 years, IN-Z has grown from a group of volunteers to an organisation with 1300 employees. They offer their services in the following 4 fields: care, domestic help, children and leisure and restauration and social tourism.
Simplify communication
Despite the tremendous growth, IN-Z's DNA has not changed. "We want to communicate as a big company, but keep our focus on the customer at a local level," De Winter says. Digital solutions help us achieve that. "We are in the process of providing all staff not working at headquarters with a laptop and/or smartphone and giving them access to our applications using 4G connectivity. We are also making our software Internet friendly. In this way, we can simplify the communication amongst our different stakeholders: from our employees to domestic workers, informal caretakers, government institutions, and partner organisations."
Improve customer experience and efficiency
Where possible, IN-Z wants to improve the customer experience and its efficiency through technology. De Winter expects the audit will contribute to achieving this goal. "Besides strategies for mobile work on a large scale, we are interested in reinforcing our front office. With the Proximus Enterprise Partner, we want to address pain points and explore solutions to optimise our availability."

The Proximus Enterprise partner Essec Groep will take care of the 360° audit at IN-Z.

EOC Group
Standardise work processes and information
"We want to work the same way everywhere"
"A family business with the same outlook and flexibility as a multi-national," that is how MIS Manager Bart Bisschop describes the Belgian EOC Group. The medium-large raw materials manufacturer is active worldwide. "We provide materials for the paper and cardboard industry, the construction and carpet sector, and also for the cosmetics industry. In some sectors, we are competing with the biggest players in the market with very specific and innovative products. For instance, we manufacture fire retardant latex mixtures for use in car upholstery," Bisschop tells us. Sustainability is the goal: all EOC products are as green as possible.
Digital solutions front and centre
In Belgium alone, the EOC Group generates annual revenue of 220 million euro with 380 staff. To guarantee flexibility and safeguard the family approach, a lot is done digitally. One of the challenges is standardisation. "We want to work the same way everywhere, using a system that encompasses all our work processes and information. Over and above our ERP system, we use a content management system that we have adapted to the size of our company. At a later stage, we want to involve our customers and suppliers." More recently, we've been developing new customer relations' management, sales and operational systems.
Data privacy guarantee
EOC Group wants to use all its information as efficiently as possible. "At the same time, we want to ensure we are compliant with the new European data privacy regulations (GDPR). We are doing everything that we should do, as data privacy is also part of being sustainable. This audit gives us an outsider's view."
The Proximus Enterprise partner Conxion will take care of the 360° audit at EOC.

Drivolution
Work online together on documents and presentations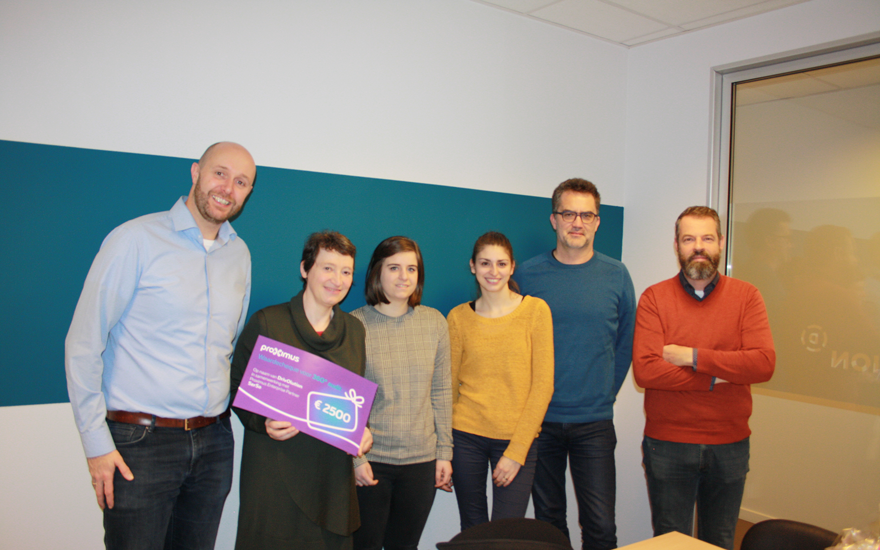 "We strive to make a big difference."
Safe and sustainable driving is what Drivolution does. "We help companies change the driving behaviour of their employees. This could be transport companies, but equally SMEs or large organizations with company cars," explains managing director Jan De Strooper. The unique approach of Drivolution combines three elements: training, data and management support. "We train and coach employees by for example using data from insurance or leasing company systems, or from our own fleets, and help the managers make plans and measure results."
More efficiency and inspiration
15 people work at Drivolution. Most of them are consultants who work at the customer's location. "Our employees are everywhere and use a lot of documents and presentations. They are available in the cloud, but we still think we can make a bigger difference by sharing them on an online platform. In this way, everyone would always have the latest versions. The combination of working online, together with documents and video conferencing also seems interesting to us. That inspires us and also saves a lot of time. For example, we could do webinars for our customers."
We can learn a lot from the audit
De Strooper expects to learn a lot from the Proximus Enterprise Partner's audit. "As an SME, it is sometimes difficult to see the forest from the trees: there are so many new things possible with technology. We are curious about the results!"
The Proximus Enterprise partner Serso will take care of the 360° audit at Drivolution.

Summa
Continuous innovation and optimization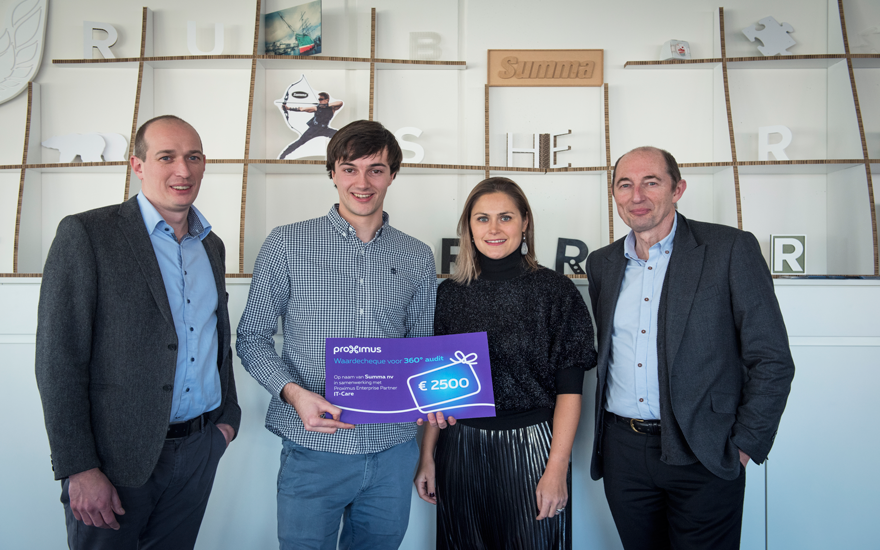 "We are increasingly collaborating via the cloud"
Car advertising, beachflags, cardboard cut-out film figures in the cinema ... Summa's roll and flat bed cutting machines are used in diverse industry sectors worldwide, including advertising and automotive. "We manufacture in Belgium and sell our machines through an international dealer network to our end customers. We are the European market leader for roll-cutting machines and are slowly working our way into North America and Asia," says Stijn Vansieleghem, IT employee at the successful West Flemish SME.
Fully engaged in digital
Summa has existed for over thirty years but still has big plans for the future. Vansieleghem : "We want to fulfil the needs of our customers in an even better way and expand into growth markets such as Asia. This means staying innovative and continuously optimizing our processes. Digitization will play an important role. We are fully committed to that. For example, our accounting has been digitized and we are increasingly collaborating via the cloud, also with our dealers. We are also optimizing our warehouse with barcodes."
Ready for the Internet of Things and GDPR
But Summa wants more. "There is a lot of smart software and hardware in our machines. We want to receive data and feedback via the Internet of Things: we want to know how our customers use the machines and optimize the experience. In addition, we want to offer better follow up to our customers with an online service desk. Other points of interest are the projects relating to our quality certification and a security check for the introduction of GDPR, the new European data regulations. This 360​​° audit should help us further," says Vansieleghem.
The Proximus Enterprise partner IT Care will take care of the 360° audit at Summa.
Read other articles
---
The advantages of Enterprise Partners
Do you want to upgrade your business to digital? You can rely on one of our experts. With their expertise and know-how, they'll help you make the right choices and accompany you throughout the process.
More information
Perspective
Magazine and online blog for business leaders, brimming with new insights for a fresh look at their company.
Other articles of Perspective