3 tips to protect your business during Black Friday
Published on 12/11/2021 in Inspire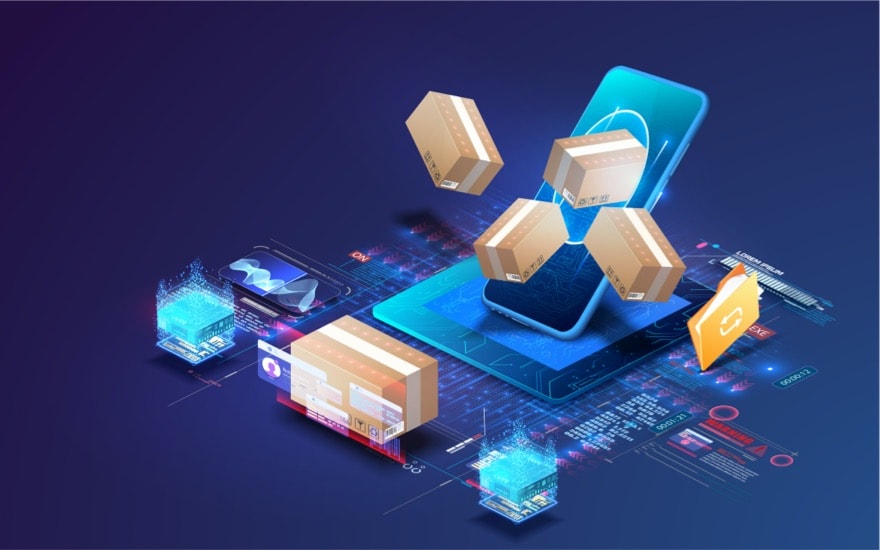 Black Friday and Cyber Monday have gained popularity in our country. Cybercriminals are taking advantage of this: they are launching even more phishing messages and attacking online stores. With the following tips you can protect your company against this.
Black Friday is a shopping event from the United States that has gained popularity in Belgium as well. Over the last few years, the focus has shifted to online shopping, resulting in an entire weekend with tempting discounts, starting on Black Friday and ending with Cyber Monday.
Unfortunately, this biggest online event of the year has also aroused the interests of hackers. They use Black Friday to launch even more phishing messages then normal, given that consumers are constantly looking for too-good-to-be-true offers in their mailboxes and are therefore more likely to click on phishing mails. Moreover, hackers attack webshops, which leads to your business being at risk.
We will share 3 tips to keep your business running on Black Friday and Cyber Monday.
Do you see a message that you find suspicious? Forward it immediately to suspisious@safeonweb.be. Safeonweb will have the links in these messages blocked.
Tip 1: Protect your organization against the increase in phishing attacks on Black Friday
As Black Friday approaches, the number of emails with advertisements for Black Friday deals increases, and so does the number of phishing attempts. The temptation to click on too-good-to-be-true offers is a bit higher during the Black Friday weekend. Black Friday is therefore a good time to make sure your organization is ready to cope with phishing.
Is your email security solution properly configurated, with for example, anti-phishing and safe link features enabled? And as your colleagues will most likely check their personal email at your corporate devices as well, you should also make sure that your anti-malware security solution is up to date. You would do well to check this before Black Friday starts.
Moreover, do not underestimate the importance of the cybersecurity awareness of your colleagues. The better you employees are trained to recognize phishing, the higher the chance that they will not click on malicious links. Read our blog on Wat is phishing? | Proximus to learn more.
The effects of phishing should not be underestimated. What is the impact of a phishing attack on your company?
By performing a number of checks, phishing can be recognized. And by following certain steps, you can avoid it as well.
Tip 2: Keep your online store, website and applications accessible during DDoS and malware attacks
With the high sales volumes on Black Friday and Cyber Monday it is important to keep your online shop accessible. Hackers realize the business value of this weekend as well, so they plan more and more Distributed Denial of Service (DDoS) attacks during this weekend. During such a DDoS attack, your website is overloaded with traffic coming from a botnet, which is a network of thousands of computers that have been infected with malware that can be triggered on demand. Then, the hackers demand a ransom to stop the attack.
Proximus can help protect your organization against DDoS attacks. By detecting such attacks and diverting the malicious traffic from your website, your customers can continue shopping and the access to your website an applications remains guaranteed.
Cyber attacks are striking businesses in all sectors. The only defense is anticipation.
Tip 3: Prevent hackers from taking control of your online store
Hackers will also try to find ways into your webstore and business applications to disrupt your business. Known examples are attacks where product pages on online stores are replaced by malicious ones, where the payment ends up at the hacker. Or they will try to steal your customer database and sell this database or use it for new phishing campaigns, using your organization's name.
With a data center firewall, a web application firewall and anti-malware on your servers, you can protect your organization against these threats. Please contact a Proximus Expert for more information.
Black Friday will kick off on Friday November 26, 2021. Cyber Monday follows suit on November 29, 2021.
One
One magazine is the Proximus B2B magazine for CIOs and IT professionals in large and medium-sized organisations.
Other articles of One