ICT Personality of the Year 2017 about big data
Published on 14/12/2017 in Inspire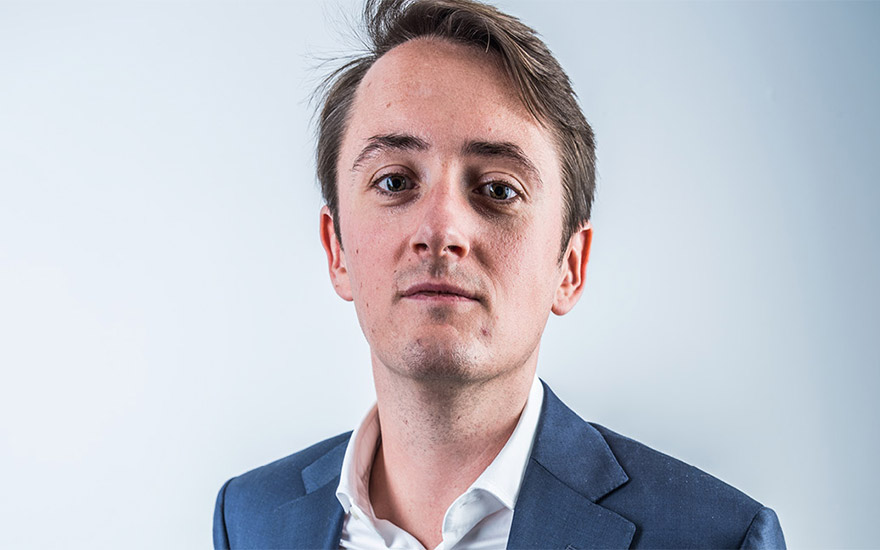 Explosive complexity and the realization that data itself is valuable. That's what it's about, according to big data expert Felix Van de Maele, CEO of Collibra and ICT Personality of the Year 2017.
The precise meaning of big data depends on the context. Sometimes the 'big' refers to the large quantity of data, but it could equally be a question of many different data sources or data formats. To me, first and foremost, big data means an explosion in terms of complexity and the growing realization that data itself is valuable. In the past, data was used purely as a basis for analyses. Now we also have the means to do that better than ever and, what is more, data can be traded as a product in itself.
For instance, there is a manufacturer of agricultural tractors in the US that obtains valuable information via sensors about the ease of use and safety of its machines. Selling this data provides the manufacturer with an extra source of income.
Data governance
Data plays a leading role in the digital transformation that is currently in full swing. Businesses can use data governance to ensure that they have high-quality data. Analysts need this data today to be able to formulate their advice properly. That's only logical because, on the basis of this advice, important policy decisions are taken so that businesses can grow.
Haystack x10
The data haystack is 10 times bigger but the needle is still just as small. That problem can be offset by what we call the 'Amazonification' of data. This involves dealing with data governance based on the principles of Amazon. Goal is guiding consumers to find products on their website quickly and easily. Imagine a sort of catalogue for your data that you can use to find the right data without difficulty. Otherwise you end up with the equivalent of a library with 100,000 books that have no titles and aren't arranged in any particular order. Try starting from there.
"The haystack is ten times bigger but the needle is still just as small. We resolve that by the amazonification of data."
Felix Van de Maele - CEO Collibra
Big data2
We talk about big data but, in fact, we haven't seen any real big data yet. However, it's on its way now. Once we start collecting data from the Internet of Things, sensors and wearables, data flows will get bigger than ever before.
Privacy, the new green
Linking the unbridled power and possibilities of big data elegantly to a - legally and morally - fair application of the privacy rules is not a simple task. In that respect you might well wonder whether it is not up to individual consumers to choose whether to benefit as much as possible from the advantages of big data or to protect their privacy as much as possible.
The privacy issue is becoming a hot topic, like being green is today. Companies will stand out more and more due to the security around privacy that they can or cannot offer their customers. In that respect, many companies today are still ill-prepared for the requirements of the new European GDPR.
Double trouble
There are two trends that can jeopardize the value of data:
Toxic analytics

Most companies have now started capturing a whole heap of data. But the huge increase in the complexity of data makes it difficult for them to analyze the data properly and fully. So two analyses of the same data can lead to two different positions, namely toxic analytics.

Data chaos

More and more departments in the company want to have their say. Consequently, there are too many people involved in the process, there is too much data and there are too many tools. All this leads to chaos, so it is difficult or even impossible to retrieve the real value from the data.
Felix Van de Maele was born and bred in Ostend. Shortly after finishing his computer sciences studies at the VUB University in Brussels, he set up Collibra with some fellow students.
Collibra is a Belgian data governance company set up in 2008 as a spin-off of the VUB. Today the company has about 250 employees and offices in New York, Belgium, France, Poland and the United Kingdom. Collibra recently raised an extra $50 million in capital. Services Collibra counters data chaos to maximize data value /// helps companies comply with the rules of GDPR etc.
One
One magazine is the Proximus B2B magazine for CIOs and IT professionals in large and medium-sized organisations.
Other articles of One